Getting the Most Out of AVG for Windows 7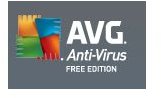 AVG - Great Free Anti-Virus for Windows 7
There are so many ways in which you can protect your PC from threats these days. You might try Trend Micro's Platinum Internet Security suite or the free Comodo internet Security package.
If you opt for a free anti-virus solution and don't need a built-in firewall utility, you might opt for the very popular AVG.
AVG is a free anti-malware solution for Windows 7, offering a variety of scans and defence options for your PC. If you have AVG installed but you're not sure where to begin with it, these steps will show you how to get the most out of AVG for Windows 7.
Initial Scan
After installation of AVG for Windows 7, you should check for updates. This should happen automatically, but in case it doesn't, use the Update Now button on the left menu.
The first thing you should do after the update has been run is to perform an initial scan of your PC. The Scan Now button will allow you to do this. A full system scan might take some time, so it is best to leave your PC running with AVG scanning for threats while you go and do something else, like putting up a shelf or picking up supplies.
Once complete, the scan will display a set of results. You hopefully won't need to act upon these as AVG will have disposed of the threats automatically.
Running a Specific Scan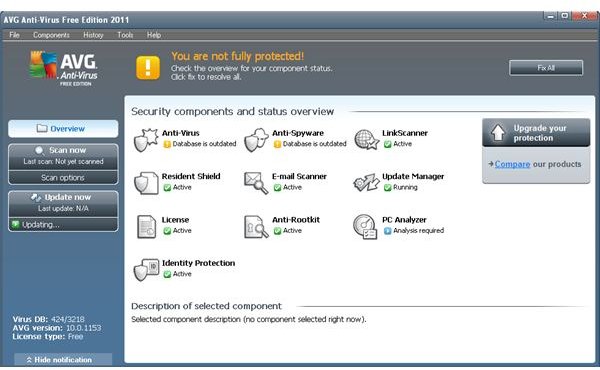 At any time you can access the Overview screen in AVG on Windows 7 to display the status of various security components. The free edition features anti-spyware, email scanning and the obvious anti-virus as well as a "live" background scan and automatic update checks.
If you're concerned that a removable disk or network location or even a specific folder has some form of infection that you would like to scan, AVG can be configured to run on just a single drive or item.
This can be configured in Scan Options, found below the Scan Now button. The first screen gives you options for the depth of scan you want to perform, and instructions on how AVG should treat any suspect items. Once you're happy with your choices here, click Next. In this screen you can select a specific drive or removable storage device by ticking its box. More than one can be chosen. Once you have selected all the drives you want to scan, click Start Specific Scan.
To run a scan on a single item, browse to the file that you want to check, right-click and in the context menu select Scan with AVG. This will then open the AVG scanning tool and scan the file. You can also scan single folders in this way rather than using the Scan Options section.
AVG Internet Security Toolbar
If you opted to install the AVG Internet Security Toolbar in your Windows 7 browser, this will afford a useful web browsing safety tool. As you prepare to visit websites, either by clicking on links or typing URLs into your browser address bar, AVG will scan the intended destination website in order to check for any potential viruses or other threats.
This is a reasonably useful tool, although not one that all users will want. Installation of this can be configured in the main installation, while the tool itself can easily be removed from Internet Explorer.