Review of Antivirus Antispam Software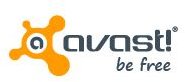 PC Security Software
In this technological world, it is extremely important to keep a computer or a group of computers up to date and protected. With viruses, spam, spyware, hackers, phishing scams, keeping a user's computer safe is usually left to that of the antivirus program that is running in the background and keeping things out and off of the computer that shouldn't be there.
But with so many people online, there are a ton of different products that seem to address the same need - keeping the computer and the user safe - it may be incredibly hard to find a product that will cater to the needs of the user without taking too much money from their pocket. So which products are the best?
Review - Antivirus and Antispam Software
In this review of antivirus antispam software, I present a list of some very good programs that will keep your computer safe from online threats. The majority of this list offers free prgrams which can easily be downloaded from their perspective websites or from Download.com. If there is a more advanced version of the software that is available for purchase, that will be mentioned.
Microsoft Security Essentials - With the release of their newest operating system of Windows 7, Microsoft introduced a new line of different products, including an antivirus program called Security Essentials. Security Essentials is free from Microsoft and includes antivirus, antispyware, rootkit protection, and more. It is a basic program that works well for getting a majority of viruses and spyware, however it does not catch some of the malware that a user may get.
Avast Antivirus - Avast is still very much a very popular antivirus program. The current version features many of the features that went into the earlier
products, but adds a few more, like silent mode, which allows for a user to go about working or playing without the pop-up notifications of the program. There are paid versions, which can be purchased for enhanced security, such a network scans or online shopping protection, but the free edition is still very good.
Norton Antivirus Software - Symantec's Norton Antivirus suite has been a standard for homes and businesses for years and is still considered one of the best antivirus programs. The downside with Norton is that it is unfortunately not offered in a free version, though you can try a free trial.
Kapersky - Kapersky's new version for 2011 includes the ability to install the program on an infected PC, which is good news for those users who are unable to do so with other antivirus programs. Kapersky is fairly popular with users, being not only efficient but user friendly.
Trend Micro - Trend Micro is another favorite antivirus, antispyware, and antispam program. The website is home to one of the best free online PC scanners, which scans your computer to see if you may be infected. Trend Micro has several products for purchase, though they do allow for a free month trial use. The suite includes all around essentials, such as antivirus protection, parental controls, and antispam.
These are only a few of the variety of antivirus and antispam programs out there. Some are free, while some are paid; the preference is of course up to the user on which one suits their needs, whether for personal use, professional use inside the home, or business use.
Image content @ Avast.com