Network Scanning Tool Tenable Nessus Reviewed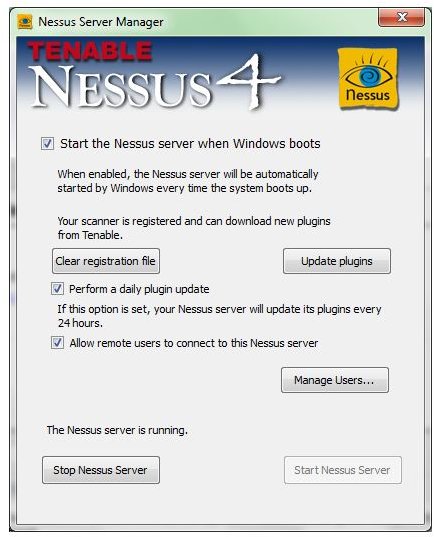 What is Tenable Nessus?
Anyone in the network security field should have heard of Tenable Nessus, the top-rated network auditing tool designed to help you find vulnerabilities in your home or corporate network.
The latest version of Tenable Nessus is 4.2.2. This comes for a variety of platforms and features a smart user interface, easy to use reporting features and can be used free in a home environment. Corporate/enterprise setups will need to use Tenable's subscription service in order to get the most out of this application.
We're going to look at Tenable Nessus in a home environment for the purposes of this review.
Compatibility and Installation
Tenable Nessus is available for Windows XP, Vista and 7, and Server 2003 and 2008; it is reviewed here on Windows 7 32-bit.
Other versions include the original Linux version for Debian, Fedora, Red Hat, SuSE and Ubuntu, FreeBSD 7, Oracle Solaris 10, and Mac OS X Tiger, Leopard, Snow Leopard and there is even a version for iPhone 4.x, however this is only as a client.
When you download Tenable Nessus, note that there is a 32-bit and 64-bit version available for Windows. Download size is around 10MB.
After installation, the Tenable Nessus Server Manager must be run – at this stage it is time to register the software. Without registration, Tenable won't let anyone use Nessus, and this is where the choice tales place between signing up for ProfessionalFeed and HomeFeed. One is premium and for business, the other for home use. With the activation code input, Tenable Nessus 4.2.2 will begin downloading the necessary plugins; this can take a while, but once complete the utility is ready to use. Following the setup of a user account, the client application can be used.
Using the User Interface and Getting Results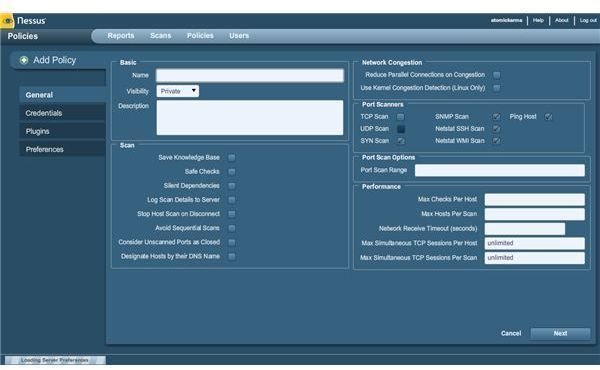 With the software setup, Tenable Nessus Client should be run – this is a browser-based interface that allows you to run scans and reports, audit users and manage policies.
By creating a policy you can then begin a scan of your network – this can be a complicated process to setup initially, but the online help should provide you with all you need to get this setup and ready to scan.
A scan can take any length of time depending upon the parameters you have selected when setting up a policy – however on a small home network it shouldn't take long at all, and with the results in hand you will be able to act to close up any vulnerabilities that might be highlighted.
Tenable Nessus provides comprehensive real-time updates as the scans take place, while the reports options can be tailored for a variety of views and information at different levels can be displayed.
Tenable Nessus Review Conclusion
There are three types of computer user:
The security-ignorant
The security-conscious
The security-aware
Being aware of the various threats and vulnerabilities that exist in networks, you will probably have already decided to get a copy of Tenable Nessus. It is an excellent tool that delivers excellent results, highlighting weaknesses that you can then prevent external forces from exploiting.
You can download Nessus free from www.nessus.org/download/ – note that this includes no updates, no auditing policies and no commercial support, for which you will need to purchase Tenable's ProfessionalFeed.