The Best Free Encryption Software for Mac and Windows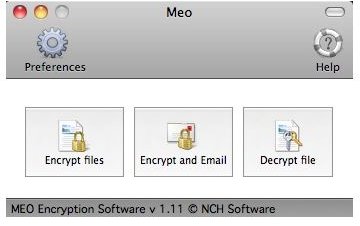 Introduction
Encryption software is important for business owners because it protects their proprietary files, in the event of theft or a natural disaster. These programs help keep your data safe and secure from unauthorized users.
MEO
MEO lets you encrypt files on your computer, send encrypted emails, and decrypt files. To encrypt a file, click on the Encrypt files button after you first start MEO. You can create a self-decrypting file with the click of a button, as well as set the crypto algorithm.
Setting the password is as simple as setting up an online account. Type it once, and then type it again to confirm. Sending encrypted emails is also a simple process. Attach your file to an email and send.
Decrypting files involves selecting the file and typing the password. MEO will export the file's contents to whichever folder that you specify, while keeping the original encrypted file.
Source: MEO
TrueCrypt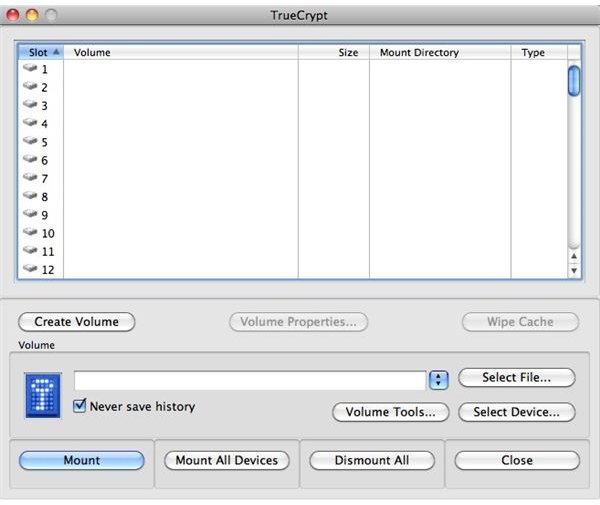 TrueCrypt is a free encryption software for the Mac, Windows, and Linux. It comes with a beginner's tutorial that explains how to create and use a TrueCrypt container. These containers will not let anyone read the contents unless they have the password that you generate.
You will want to read the articles on the TrueCrypt website because they have some good information about how to use the program and what it can do. The TrueCrypt interface looks pretty straightforward. Create your volumes, add your files, and mount your disk.
Source: TrueCrypt
Keyparc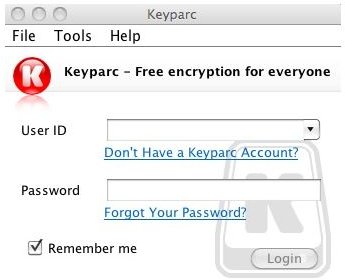 Keyparc is different in that you store your password key on their site instead of on your computer. If you have a Mac, Windows, or Linux computer, you can download and use Keyparc for free. When you register an account with them, you have the option of creating a Keyparc ID or signing in with your Google, Yahoo!, or Windows Live IDs.
Source: Keyparc
FreeOTFE
FreeOTFE is a free encryption software for PC's and PDA's that allows you to create "virtual disks." These disks will encrypt anything that is written to them. Because of its ultra-portability, you can use it on USB and external hard drives, in addition to your PC or PDA. The software is available in a variety of languages and is compatible with Windows 2000 through Windows 7.
Source: FreeOTFE
Espionage
Espionage is a Mac OS X program that will let you encrypt individual folders, files, and emails with AES-128 encryption strength. You can also encrypt folders without touching their contents. This is called Encryption-less Protection.
The built-in backup feature will back up your folders, whether they are locked or unlocked. Should disaster strike, the backups are available to install. While Espionage is not free, you can download a free trial and see if you like it better than the free programs that are listed in this article and elsewhere.
Source: Espionage
Conclusion
I have included a list of free encryption software for the Mac and Windows, plus one free trial. These programs may or may not be as robust as their commercial counterparts, but they will help you protect your computer.