Firefox Popping Spam Tabs - Fixing the Malware Infection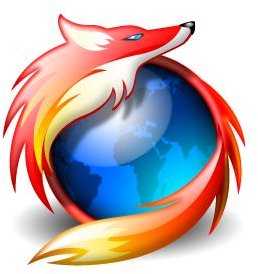 Pop-up Spam Tabs in the Firefox Browser
The Mozilla Firefox browser includes a pop-up blocker to prevent pop-up windows or pop-up tabs from opening without the user's consent. The pop-up blocker in Firefox has an option to specify which websites are allowed or blocked from displaying pop-up windows. In some cases, the pop-up blocker will fail to block Firefox spam tabs. This is not a bug or issue in the browser, but a problem in the webpage being viewed.
Rogue distributors, hackers or malware creators are using several new techniques to find victims. Some of them will inject a script or code into a webpage or compromised website. The script or code will trigger a new pop-up tab in Firefox which you may or may not be able to close. Others will use legitimate advertisements to inject the malicious scripts that will open a new spam tab. Even good or reputable sites may become victims of a malicious script, if the ad server is not filtered by the account holder or the ad server provider. To get rid of these unwanted pop-up tabs in Firefox, follow the steps in this article.
Solutions for Firefox: Popping Spam Tabs
If a computer is infected with a Trojan that adds a hidden object into Windows, a.k.a rootkit, the only solution to prevent Firefox from displaying pop-up spam tabs is to clean the system with any of the following tools:
It's recommended that you run a scan using TDSSKiller, reboot the computer and then run a scan using MBAM, SUPERAntiSpyware, EmsiSoft Anti-Malware or Hitman Pro. This will allow a complete removal of TDSS or Alureon infections and remove other malware that TDSSKiller is not designed to detect.
After the removal of your TDSS or Alureon infection, review the Internet connection settings in Windows and remove any changes made by the malware: Open the Internet options, click on the Connections tab and then the LAN settings button. Uncheck the box before Use a proxy server for your LAN, if you are not actually using a proxy server to connect to the Internet. . Also, ensure that the DNS servers provided by your ISP have not been modified by checking your router settings or your dial-up connection settings.
Finally, ensure that the default Hosts file in Windows is not modified. You can reset the Hosts file to its default by using Microsoft Fix it 50267 solution.
What to Do if TDSSKiller and Other Tools Can't Solve Spam Tabs in Firefox?
If none of the above free software or trial programs have found infections in Windows, but the pop-up spam tabs in Firefox continue to appear, you are likely infected by a variant of the TDSS or Alureon worm, or you may have a new type of malware infection that is not detected yet by those tools. You should visit a malware removal forum that will analyze your computer's status by viewing the scan log you can provide. Visit AUMHA or BleepingComputer to receive free malware removal help.
Image credit: Firefox logo from https://commons.wikimedia.org/wiki/File:Firefox_LiNsta.png