McAfee Free Trials and Offers
Which Product is Right for You?
McAfee, a popular computer security program with 10 products offered for sale to individual and family users, also offers free trial versions to nine of their products. However, with so many products to choose from and free trials offered, it is sometimes difficult to understand the basics of what comes with the free trial and for how long the consumer can use it for without needing to pay for a costly subscription under contract each year. Check out the following details offering information about what comes with each free McAfee trial offered and for how long an individual or family may use it. All of the free trials offered by McAfee are available from their product downloads page. When the user clicks on the "Try Now" links for the AntiVirus Plus, Internet Security and Total Protection packages for Windows users, they are taken to CNet.com to download the trials. For all other free McAfee downloads, users must register with the McAfee website and agree to the company's terms of service to download and try the products.
McAfee Free Trial: AntiVirus Plus 2011
McAfee's basic virus protection software typically costs $39.99 for one computer for one year. McAfee AntiVirus Plus offers basic protection including their malware detection, which is rated number one by independent testers in detecting real-time threats and also has the following features: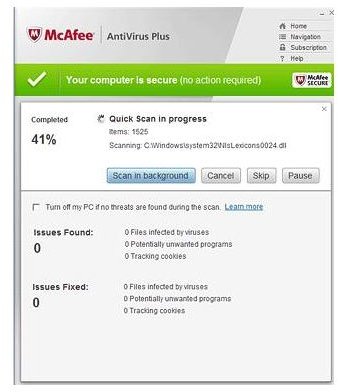 Extra fast scans that will not slow the computer

A scheduler and "idle timer" that prevents scanning interruptions

A redone home screen that is color coded and easy to use

Automatic updates and security status alerts

Built-in Site Adviser that monitors search page result links

A Junk file cleaner

A secure "digital file shredder
All of these are offered with the McAfee free trial and if the consumer chooses to buy the software after the 30-day trial ends, the same protection continues without a gap.
McAfee Free Trial: Internet Security
This package offered by McAfee is their mid grade security package and costs $59.99. It offers everything listed in McAfee AntiVirus Plus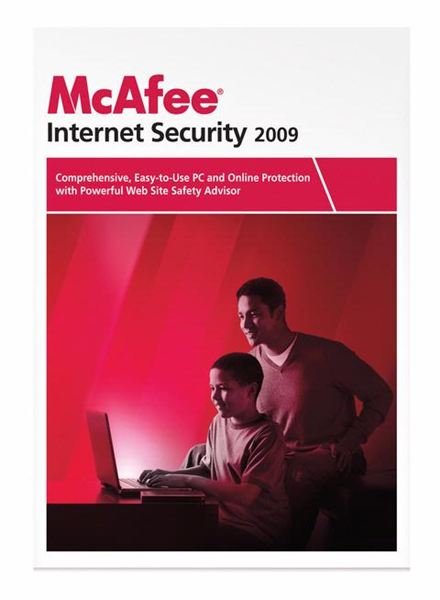 with some added features including:
Anti-spam and email virus protection

Automatic online data backup

Enhanced child protection with extra parental control features
The fully functional free McAfee download lasts 30 day and once the trial ends, the consumer must purchase a subscription for at least a year that is good for use on up to three computers.
McAfee Free Trial: Total Protection 2011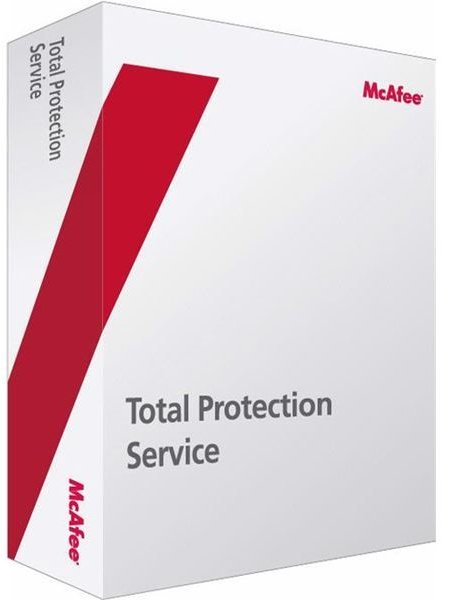 This McAfee free trial software typically costs about $79.99 for complete protection. This Mcafee Total Protection 2011 package includes every feature the company offers to fight viruses and malware. The best thing about the free trial is that it is a full version free trial, meaning it is not limited in any capacity. The free trial lasts for 30 days, after which consumers will need to pay a fee for a complete year for use on up to three computers. Features offered by this software i[nclude everything](https://www.brighthub.com/computing/smb-security/reviews/13111.aspx McAfee Total Protection Service Review: Softwre that Does what it Says) offered with the others plus:
Anti-theft encryption vault for securing files and other data of which McAfee states this data is secure even upon someone hacking the system or stealing it.

Home Network instruction security that will completely lock access to any files if an intruder is detected on the home network

Built-in Site Adviser Plus that includes a real-time security monitoring that alerts the user to possible attack sites, web forgery sites, possible harmful links, email and chat or other messages in addition to offering protection from identity theft.
McAfee Free Trial: Family Protection
McAfee offers a Family Protection package that promises to keep children safe from Internet dangers such as chatting with strangers, cyber bullying, viewing violent or adult content, and from going online "after hours." Simply put, this is a complete package for parental control. The free trial lasts for 30 days and includes the full product features. After the 30-day trial, users can choose to continue the subscription for up to one year on three computers for $39.99.
McAfee Free Trial: Family Protection for Mac
This is the same Family Protection package offered to Windows users, but for Mac computers. It offers families the same parental controls and the same additional features as the Windows-based version. Users can download a free 30-day trial after which if they wish to continue using the product, they must pay $39.99 for use on up to three computers.
McAfee Free Trial: Internet Security for Mac
This program is the same one that is offered for Windows users, but is built specifically for Mac computers. The cost of the full download is typically $79.99 for a single license. The McAfee free trial version offers the same protection as the Windows-based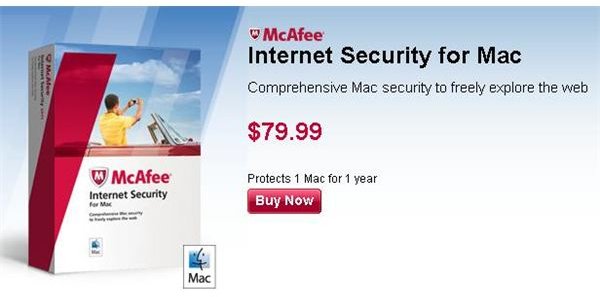 version for a full 30 days including:
Virus and malware scans

Automatic updates

Site Adviser basic

Anti-spam and email scanning

Online data backup
Consumers who wish to continue using the software can do so by paying the yearly subscription fee after the trial expires.
McAfee Free Trial: Identity Protection
This product offers a 30-day free trial; however, users can purchase the product after the trial period for a per month price of $16.99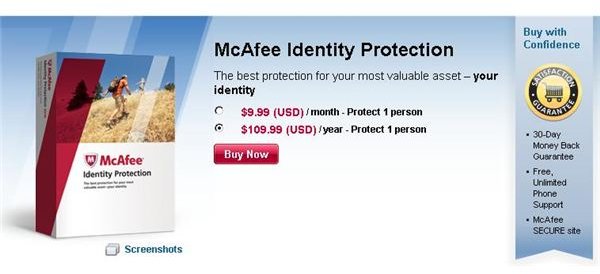 or a one-year subscription for $199.99. This price protects only one registered user and is not offered on a "per computer" basis. The Identity Protection suite comes with:
Monitors for detecting suspicious activity on any of the registered user's accounts and alerts that user to the activity using SMS, text, or chat messages

Credit Bureau monitoring of Equifax, Transunion and Experian, alerting the user to any changes on the reports including delinquencies, negative ratings, inquiries, and credit score (please see below)

Credit score monitoring - Unlimited access to credit reports throughout the year. Typically, a person is allowed to view his report free once a year, otherwise that person must pay a fee for each report obtained

Monitoring of the registered user's public records

Monitoring of the registered user against known hacker chat rooms and known identity theft rings

Stolen wallet support that cancels credit cards, makes police reports and helps registered user to obtain new cards
I would like to note however that on the product information pages and on the download page for the free trial, McAfee implies that all of these reports and services are available with the trial version and does not note any limitations to the free trial product. This statement is not entirely factual. In fact, in the email I received when I registered for the product, it clearly states that:
"Your McAfee Identity Protection gives you access to these industry-leading services:" Of which includes the following point:
Three-Bureau Credit Monitoring - Get email or text alerts notifying you of any key changes to your credit reports from Experian®, Equifax®, and TransUnion®
When I clicked on the link to look at my credit report from the three agencies**,** McAfee stated I must purchase the Transunion and Equifax reports and credit score by paying $19.95 for the "Three Bureau Protection" and that only the Experian report was free. Whether this is true of the entire product, or simply a free-trial limitation, I do not know, as I did not pay for the entire product, but simply registered for the free trial. The Experian report, however was factual and complete, but offered no credit score as stated in the "free trial details. I inquired with McAfee about this discrepancy and to date, am awaiting an explanation. When I do, I will update this free trial report.
McAfee Free Trial: Site Advisor Plus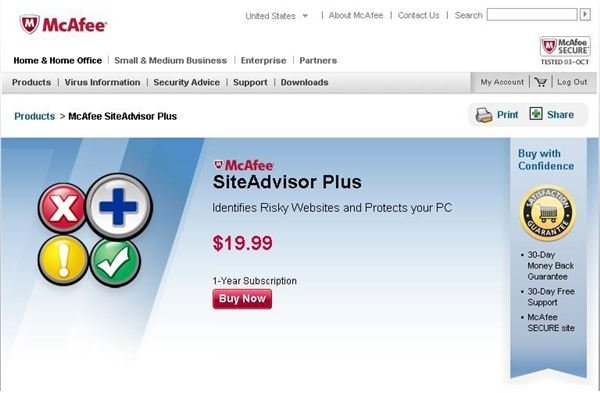 This is a stand-alone version of the same Site Adviser Plus offered with the McAfee Total Protection download. As a free trial, it claims to offer the same protection as the full featured $19.99 version including:
Website safety ratings

Threat alerts color coded to easily identify the unsafe links

Attack site and forgery site blocking

Protection from phishing

Email and download virus scanning
This free trial lasts 30 days after which the user must pay for a one-year subscription. However, it does not state how many computers the product works on. Additionally, while I attempted to install the free trial version, the installer crashed, as it did in repeated attempts. Once I can install the product with no problems, I will update on whether the stated included services are in fact included.
McAfee Free Trial: Online Backup
This product typically costs $59.99 for a one-year subscription for one Windows-based computer. This product offers an unlimited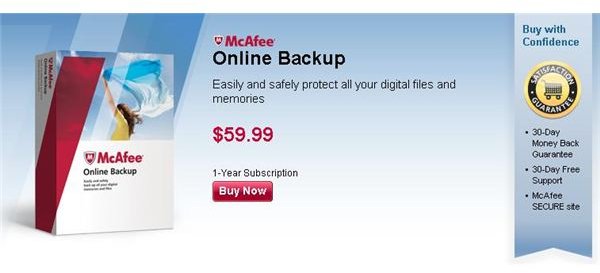 amount of online backup storage space, which is difficult to come by at this price, since most online backup services offer a limited amount of online storage space for a monthly fee. For this price, users are offered the ability to:
Update file changes automatically

Automatically backup of all files when the computer goes idle

Automatic backup at user-determined intervals

Immediate access to files from any PC; use access to restore data in the event of data loss

Backup to an online server using a 128-bit SSL encryption that McAfee guarantees hackers cannot penetrate in addition to 448-bit Blowfish encryption after files have been stored
McAfee Free Trial: Anti-Theft
This McAfee product typically costs $29.99 for a one-year subscription available for a single computer. Offered with the 30-day free trial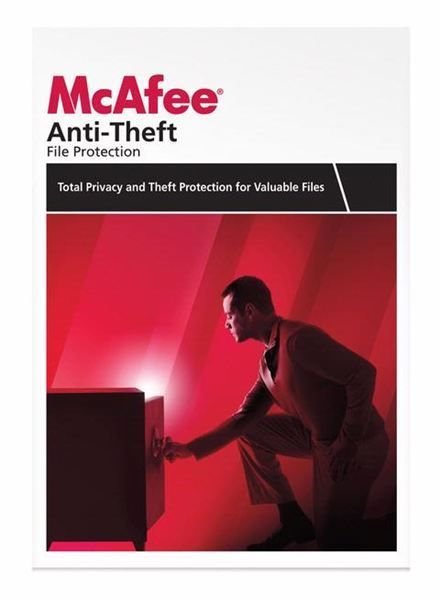 download is
Lockable "digital vaults" that use the 256-bit Advanced Encryption Standard for multiple users

Protection against hackers by password protecting all financial and other sensitive information or files
This is the same basic file protection offered by the online backup product. In downloading and installing the product, I find that all of the features work as noted and implied by McAfee with the free trial version.
McAfee Free Trials: Also Included
Also included with all McAfee free trials and downloads is 24-hour a day phone, email, chat and other online tech or customer service support. Additionally, McAfee offers a 30-day money back guarantee if the product was purchased. However, for some products that are automatically renewed (i.e. after a yearly subscription ends, that subscription renewal is automatically charged to a credit card), a full refund is available for up to 60 days after renewal date. Also note that except where otherwise noted, all free trial versions of McAfee downloads were downloaded and tested and found to offer everything stated on the corresponding FAQ or download page for that product.