How to Choose and Download a Free Spyware and Virus Protection Software Suite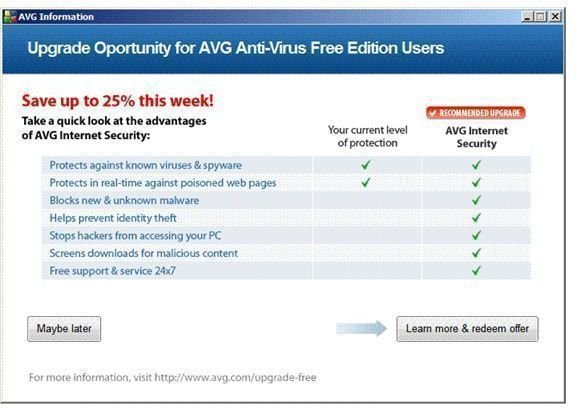 Overview
There are many different free programs to protect you from viruses and spyware, and there are some good reasons for everyone to run some kind of protection on their PC. It can be difficult to choose a product, particularly because some viruses pretend to be antivirus programs themselves. With a little reading, you can download a free spyware and virus protection program that is right for you.
Always Download from Credible Sources
Many viruses will pose as antivirus programs themselves in order to trick you to install them. When choosing an antivirus program, try to stick to the following guidelines:
Only download from credible sources. Well established and trusted websites like Cnet are preferred for free downloads for virus protection for pcs.

Consider using a search engine to search for the name of the free antivirus program. This has two advantages: one, if the program itself is a scam, you will probably get a lot of results warning you about this. Two, it allows you to find the official (trusted) homepage of non-scam virus scanners.
Which to Choose
Perhaps the most common and best known program to provide computer virus protection for free is AVG. AVG has been around for well over a decade, making it one of the first free antivirus programs around. While AVG is useful in many ways and a professionally made program, it has several annoying aspects which perhaps make it less ideal than many of its competitors.
AVG is noticeably more commercial than other free antivirus programs, such as Avast. When you first install it, AVG will suggest installing third-party software on your computer. This is in no way necessary for AVG to work, they are essentially showing you an ad before letting you install their product.

Another thing to consider is that AVG is known for having nag screens, and once began a full blown ad campaign where the virus program showed ads to its users several times per week, encouraging them to buy the non-free version of AVG. This ad campaign appears to be over, but the fact they used their program in this way is nevertheless alarming. In a test by BH author Donna Buenaventura, AVG provided significantly worse protection than either Avast or the free antivirus program AntiVir.
In my experience, Avast is an excellent free virus scanner and a good choice for protection. Another interesting option is Prevx. Prevx is not strictly free, but it is very efficient and fast. In its free version, it will only alert you to the presence of viruses and suspicious programs, but it will not actually remove them. However, running Prevx in conjunction with another (free) scanner can be a good idea. All scanners can sometimes miss things, and Prevx is efficient enough to run in conjunction with another scanner without causing problems. Should your primary program miss something, there is a good chance that Prevx can at least alert you to the problem and allow you to find a solution before things get worse. Usually, it's a bad idea to run multiple virus scanners at the same time, but Prevx gets along fine with many scanners, including Avast.
Once you research, choose, and download a free spyware and virus protection program, you will probably be happy with it due to the research you did. If you are not, simply uninstall it and try another. There are dozens of good antivirus and spyware programs in existence for Windows, and it is only a matter of finding the right one for you.