New Norton Security Reviews in Bright Hub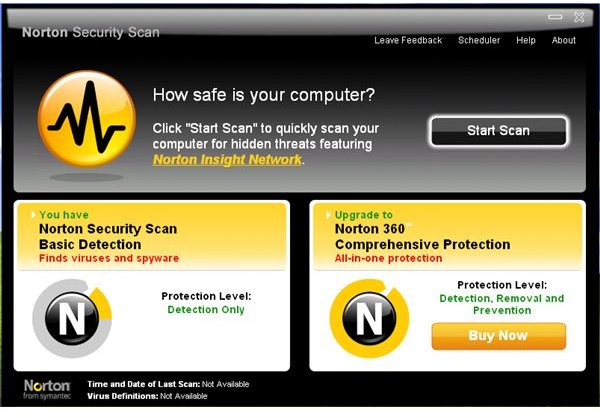 New Version of Norton Security Scan
Last year, I reviewed Norton Security Scan, the free malware scanner by Symantec and I find it effective in detecting infections in Windows. Symantec has released a new version of Norton Security Scan by adding Norton Insight detections. Symantec says in its Norton Security Scan help file, "Norton Insight provides a better technology to detect the files that are suspicious or vulnerable on your computer. When you run a Quick Scan, Norton Security Scan uses the power of the Norton Insight Network and the experiences of the millions of Norton Community Watch customers. By using these, Norton Security Scan provides you information on the trust-worthiness of the critical applications on your computer. Norton Security Scan rates the suspicious applications on your computer as either having Poor Trust or Not Trusted."
I emphasized by bolding the word better as we need to find out if the community-based detection is better than signature-based detections. Also, we need to know if the new version of Norton Security Scan continues to provide good detection for threats for a PC.
Norton Security Scan Review
As of this writing, the newest version of Norton Security Scan is version 2.9.2.8. The download location has not changed, it is still at https://security.symantec.com. The program runs in Windows and uses 11.67MB of hard-disk space. There's no more option to run a quick or full system scan using NSS. It will just scan the computer using a quick scan by checking the active processes, registry and other critical areas in Windows for malicious files or threats. The scan scheduler is still available in using NSS.
To check the effectiveness of the new version, I decided to allow it to scan an XP system that has 380 malware samples. The scanner has failed to detect all of the malware, but it only detected 177 malicious files. It is unfortunate that the new version of Norton Security Scan using a Norton Insight technology did not help identify even half of the malware samples.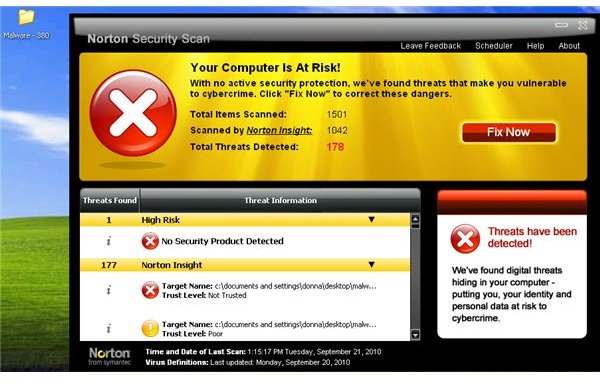 To double-check the scan result, I moved the detected threats by Norton Security Scan in a new folder called "Detected" and then run another system scan: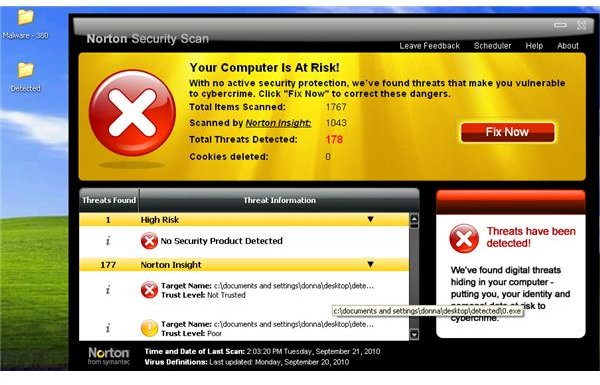 NSS has again detected the same amount of malicious files, but this time - the location is now in the "Detected" folder and it found no malware threat in the other directory where it previously found the 177 malware files.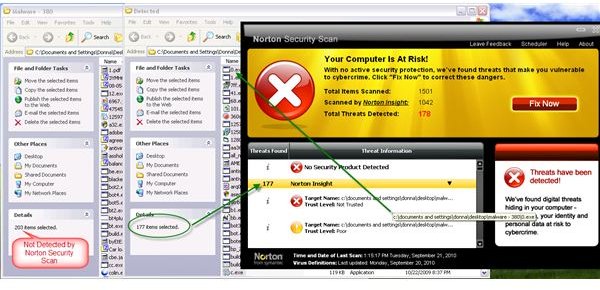 Norton Security Scan and Cookies
A new option in using Norton Security Scan allows you to delete "Internet cookies". The option will only appear the next time you open the program: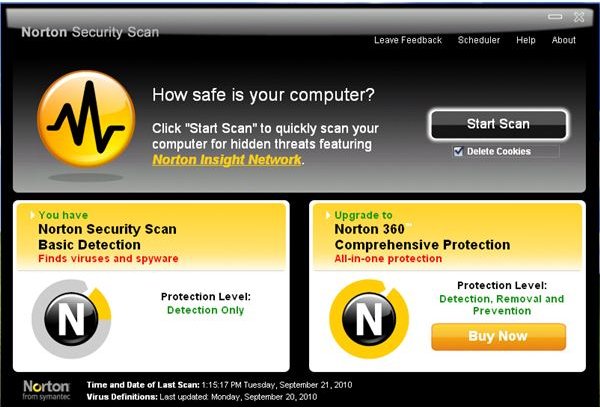 Any detected threats by Norton Security Scan will not be resolved. The program is made available only to verify the security status of your computer. It will determine whether the computer has antivirus and firewall programs or will check if the computer is malware-free. Symantec will promote their own commercial products such as Norton 360, the all-in-one protection suite which is using traditional and Norton Insight detection technologies.
The new Norton Security Scan is no longer effective, if it will only use Norton Insight to detect malware in Windows. A community-based detection and cloud-based technology helps only to find malicious files, but it's better to use together with signature-based detection. Basically, this is just an interactive advertisement for Norton security products.
Image credit: Screenshot taken by the author.