Buyer's Guide Internet Security Software - Top Ten Internet Security Software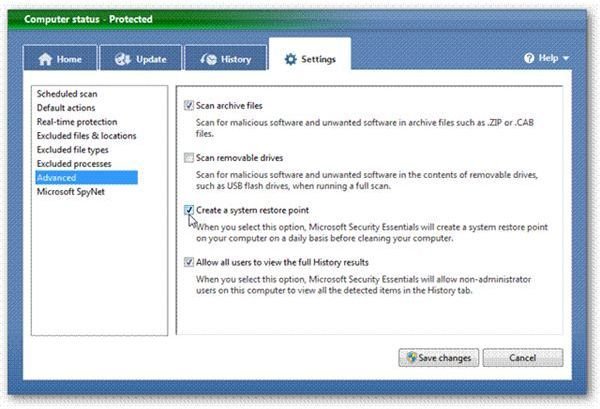 Buyer's Guide Internet Security Software - About the Ratings
To make this as comprehensive and broadly informed a guide as possible, many sources were compared to my own experiences with the most widely used Internet Security Software. In addition to reviews published here and around the web, I reached out to appropriate members of my professional network with a small survey and asked them to share their opinions. The 57 respondents work in various functions related to Computer Technology and all hold Computer Science diplomas. Most hold a valid MCSE or Network+ certification, and many have completed graduate level Computer Science studies.
This buyer's guide for Internet Security Software contains all types of protection software and not only complete suites. I have included only antivirus at some places instead of complete protection suites. In cases where I have included only a single component, I have also included suggestions for other components of security (example, if I mention only anti virus, I have suggestions for using firewall) to make it a complete security package.
Anti Virus Guard (AVG), the Free Version
AVG, or the Anti Virus Guard seems to be the most famous security product for normal users of computers. It is best for stand-alone computers as opposed to corporate networks. While few people said they use AVG on their personal computers, they did not say it is suitable for corporate LANs. Coming to LANs, most of the people preferred paid Internet Security Suites such as Norton 2010 or Kaspersky, with more people naming Norton 2010. The number of responses indicated that the AVG Pro and AVG Small Business Network Edition are nowhere near the Kaspersky Security Suite.
"This antiviral program offers rock-solid protection for no financial commitment. AVG Anti-Virus Free Edition provides all the necessities, including a tool for scanning your hard drive and e-mail, as well as a real-time shield to prevent infections".- Review from CNET Staff
In short, most people are using AVG, the free version for standalone computers and for home based computers while for corporate networks, they prefer paid suites. Please note that AVG free edition does not include any firewall. I suggest using Zonealarm or Comodo Firewall to complement the antivirus that is capable of offering real time protection from spyware also. If you want me to suggest one out of these two firewalls, I would recommend Zonealarm, as its messages are easy to comprehend.
Microsoft Security Essentials
Microsoft Security Essentials stands next to AVG as per the number of responses I received. The main reason I felt for Microsoft Security Essentials standing on second place is that it comes from the brand Microsoft. Per my studies, MSE is also capable of detecting almost all types of malware, even the newer ones. It also comes with the TechNet community support that helps you steer clear of any type of malware - virus, spyware, adware, Trojans, and more. Another factor why MSE stands second is that it too is entirely free with active Customer Care. It is the only freeware, in my knowledge, that comes with full-fledged Customer Care.
"Where OneCare, Symantec, McAfee and most other AV products got in the way while scanning, Microsoft Security Essentials has been pretty unnoticeable. And the reviews have shown it does just as good a job at catching malware you don't want on your computer". - Review from PCWorld
The only drawback of MSE is that it also does not come with a built-in firewall. MSE runs only on Windows and the OS already includes a firewall so Microsoft probably left out the firewall intentionally. You can use any of the top ten firewalls in conjunction with MSE, though I would again recommend ZoneAlarm owing to its ease of use and easy to understand messages.
Kaspersky Internet Security Suite 2011
Though I would have placed Norton 2010 at the third place, the responses forced me to keep it next to Kaspersky. The reason I believe is the single user license that Norton offers when compared to three user licenses offered by Kaspersky. The cost of Norton 2010 is $39.99 and it comes with a single license. The cost of Kaspersky seems more at $59.95. However, for standalone and even home networks, it saves cost as the Suite offers three licenses.
If you are using Kaspersky Internet Security Suite, you get an antivirus, an anti spyware, anti adware, and a firewall. In short, it offers an all round, real time protection to your computer and network. The version includes several new features. Check out Brighthub's detailed review of Kasperskey Antivirus 2011.
Please turn to the next page for more on the buyers guide Internet security software.
Norton Security 2010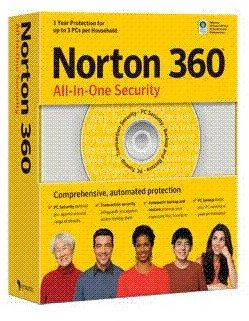 If not for the cost factor, Norton Security 2010 would be at number three in this list. With the kind of features Norton Security 2010 offers, you need not worry about Internet Security threats.
One of the best features of Norton 2010 is its ability to detect the latest malicious scripts. It uses its own algorithm to protect you from the most new virus that other antivirus packages may seldom be able to catch.
The respondents mentioned the cost factor and some also complained about the heavy resource usage. It is most suitable for corporate networks - both at the gateway and at individual access points.
"I'm particularly impressed with Norton's handling of malicious exploits. Even if my system is fully patched and hence not vulnerable, I want to know when websites attack". - Review from PCmag
Norton 360
You can say Norton 360 is a lightweight version of Norton Security 2010. The Internet security suite is based on Norton Security 2010 and carries several distinct tools not found in other security suites: Parental Controls; Backup and Restore; and System Cleaning Support. At a cost of $73.99 per year with three licenses, Norton 360 should be a better bet than Norton Security 2010. However, it comes next, as it does not include all the features of Norton 2010.
"Norton 360 has all the security oomph of NIS, but it gets in your face even less. It also tunes up your system and backs up essential files in the background. It's so unobtrusive that tech-heads may worry it's not working, but for regular folks, it's a winner". Review from PCMag
BitDefender Anti Virus Pro 2010
Out of the 57 responses, 12 were using BitDefender Anti Virus Pro 2010. BitDefender comes in both paid and free versions. The BitDefender free version offers scan-on-demand instead of real time protection. BitDefender also offers free online scans as does Norton, Microsoft, and any other major company dealing in Internet Security.
We are not talking about the free version or the online scanners here. We are speaking about the BitDefender AntiVirus Pro 2010, which is a complete Internet Security Suite that comes at $39.95 per year and offers three licenses. It is best for home networks and for standalone home PCs. The Pro version (paid one) includes a firewall so you are safe from intrusion attempts as well.
Webroot Antivirus
A powerful antivirus, Webroot antivirus offers three layers of protection and defends your network/computers from viruses, spyware, and adware. Webroot AV offers real time protection while also covering the ports to check malicious packets. It too offers a free online scan.
At the price tag of $39.95 per year, per PC, the antivirus is more costly than KasperSky that offers you three licenses for $59.95. Though the cost is less than Norton, the drawback of Webroot Antivirus is that you need an external firewall as the package does not include one.
McAfee Antivirus Plus 2010
McAfee is a well-established brand that claims to offer full security to PCs and networks. Many of the people who responded, considered McAfee Antivirus Plus 2010 as a memory hog, despite the fact that the Internet Security Suite offers an all round protection to your computer (includes firewall).
At a price tag of $39.99 and a single user license, the offer may seem better than Norton - but the features, when compared, are more and better in Norton than in McAfee. Performance is the same when compared to the 2009 version of McAfee.
"McAfee Total Protection 2010 hits many of the right notes. It's easy to use and it's effective, but years of below-average releases will likely leave many users unwilling to give it a try". - Review from CNET
F-Secure Internet Security
F-Secure Internet Security 2009 offers basic security to home based PCs. Most of the people who used it complain that it does not have advanced features such as IM and email attachment scanning. One of the reasons why people use F-Secure, in my opinion, is because the security company has made deals with several ISP's who divide the one time charge into twelve equal installments. The firewall is good and you get protection against several types of malware.
"Except for its limited parental control, almost all of this suite's security components are good. Not great, good. Its DeepGuard malware-detection technology keeps improving, it's true, but you can do better for overall protection" - Review of F-Secure on PCmag
Comodo Internet Security and Comodo Firewall
This is my personal input. I got no response about anyone using Comodo Internet Security. Still, I think it deserves a place in the top-ten list, as it offers an all round protection - antivirus, anti spyware, anti adware, a firewall, and more. My personal experience with this Internet Security Suite has been good except for the firewall. The Comodo firewall is exceptionally good. The only drawback is that it gives out messages that a nonprofessional cannot understand. There is no recommendation feature as with Zonealarm. To top it all, Comodo Internet Security is free for personal use. It also supports gateways thereby securing your LANs. A paid version of the software is also available, which offers you 24/7 customer support.
This is a buyer's guide for Internet security software, based on what people are using. If you disagree or wish to add anything, please feel free to use the comments section below.