How to Password Protect Thumdrive?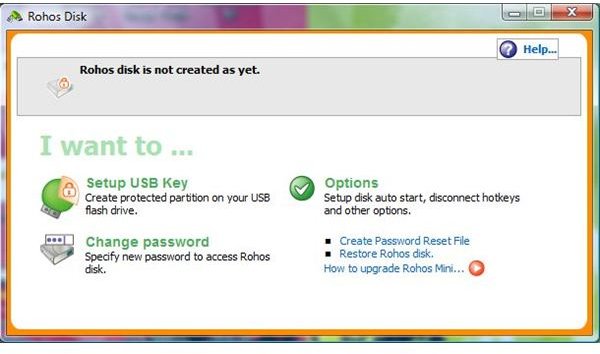 Password Protect a Thumbdrive
USB (Universal Serial Bus) drives as we all know are portable devices, short in length but having a large data carrying capacity of up to several Gigabytes and are well known for transferring data from one location to another. They are pluggable, affordable and easy to use, but become a security threat when lost, misplaced or when data is stolen.
With the help of a third party software, you can now password protect a USB drive in few simple steps and the best part is you don't have to run the software every time to password protect thumbdrive. Below is a step by step guide to password protect your USB flash drive.
Instructions
Step 1: As a first step, you need to download Rohos, third party software that will help you lock your USB drive with a password. The software is free to use. Once you have downloaded the software, run the Rohos executable file to install the software.
Step 2: Launch the Rohos application. On the application window, you will notice a message that says "Rohos disk is not created yet." Click on "Setup USB Key" option to create a password protected USB drive.
Step 3: If your USB drive is connected with your computer, you will automatically see the selected drive and its information. You can also change the USB drive by clicking "[Change…]". Here, you can choose the partition size of the USB drive that you want to be encrypted.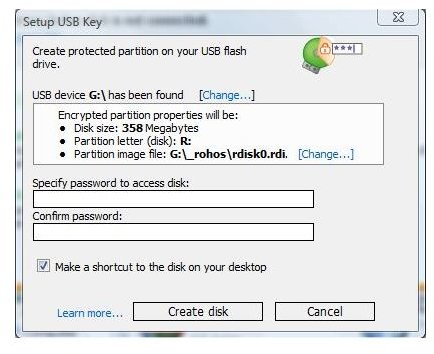 You can also change the USB partition size by clicking "[Change…]" next to "Partition image file"
Step 4: Specify a password of your choice, confirm the password and click on "Create disk" button to password protect thumbdrive. Within few seconds, an encrypted partition will be created on the USB drive and a message will appear saying, "Your disk is ready to use. Click here to open up Windows explorer."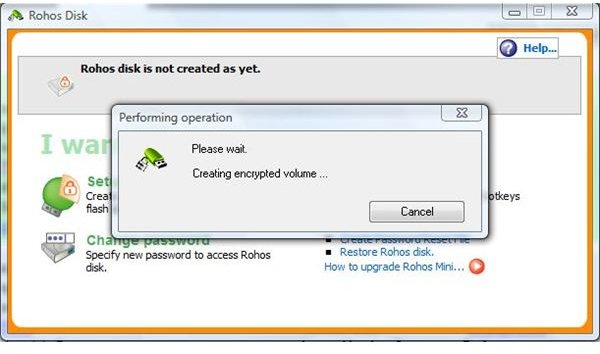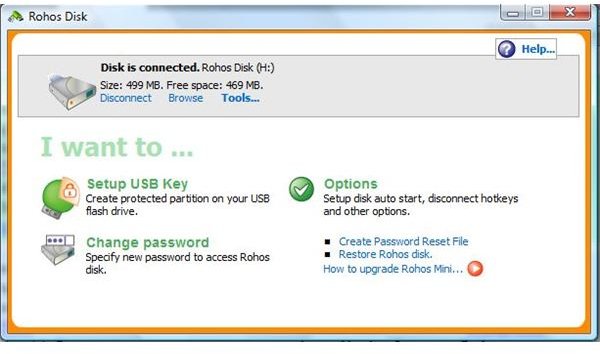 Step 5: Disconnect your USB drive and reconnect it. Go to your USB drive and click the "Rohos mini.exe" file to execute the application. You will now be asked to enter the password for your encrypted drive. Enter the correct password and click "OK". Once you have entered the correct password, you will notice the encrypted drive in Windows explorer.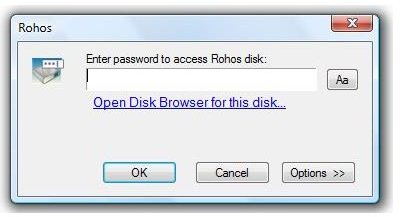 You can move your secure files on this partition of the drive. To disconnect the drive, execute the Rohos application from your computer and click on "Disconnect" hyperlink to disconnect the USB drive from your system.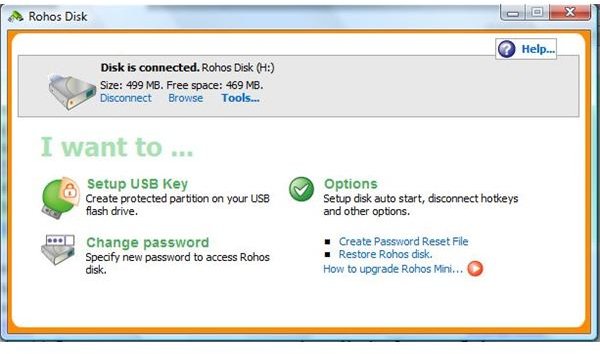 Note: As will all other solutions to password protect thumbdrive, this software also requires the software to unlock the drive. However, the best part is that a copy of the software is copied on to the USB drive itself for this purpose.
Image Credit
Rohos application screenshots by Tesline-Service S.R.L.