Antivirus Protection Question: I am using Avast and Ad-Aware. Do I need Norton?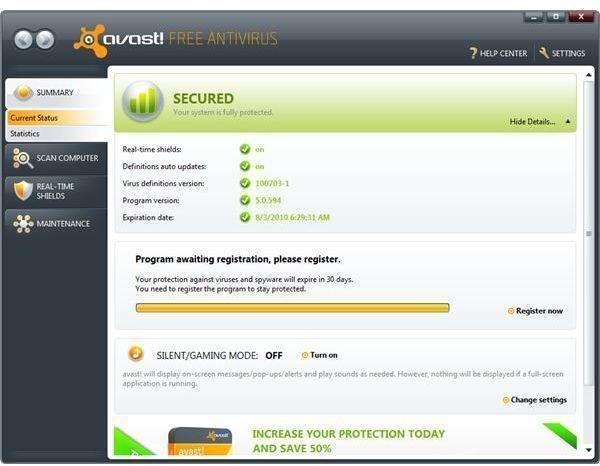 Multiple AntiVirus Protection is Not Recommended
We frequently see questions in blog comments or discussion forums asking if more than 1 antivirus protection program is recommended. Example question: "I am using Avast and Ad-Aware. Do I need Norton?"
The immediate answer we give is using more than 1 antivirus software suite with on-access protection will not provide extra protection but will cause performance problems in Windows. We advise end-users to not install another antivirus program, but instead run an on-demand scan using an online virus scanner or anti-malware program that does not provide real-time protection.
Avast and Norton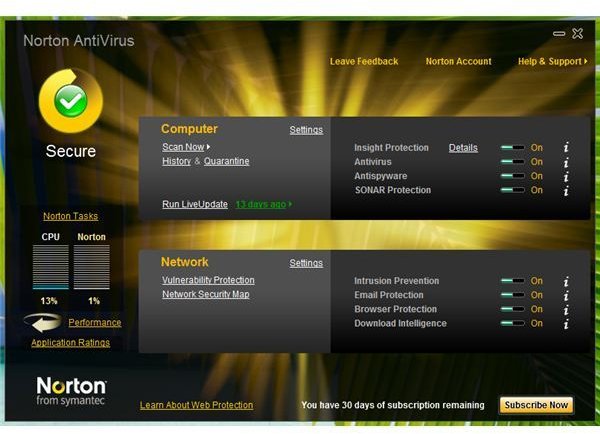 Avast and Norton programs provide antivirus protection against viruses, Trojans, spyware, adware, worms, rootkits and other type of malware. Also, both program offers email and instant messenger protection and will detect malware using behavior-based technology. Web browsing protection is also provided by Avast and Norton programs in addition to blocking malicious or rogue websites.
The free edition of Avast provides good protection but comes with a limitation. It does not include the sandbox technology and fast update server that the paid edition of Avast offers to customers. Norton Antivirus, on the other hand provides full antivirus protection since it's not a free antivirus software package. Removal of malware or virus infections using remote support from Symantec is not free. Avast free users are enjoying free updates and community support along with their free virus protection.
No one should consider installing or using Avast and Norton on one computer. The antivirus programs will only interfere with each other's tasks in protecting the computer and will cause problems. The boot-time of Windows will be affected and computer slowdowns may occur.
Avast and Ad-Aware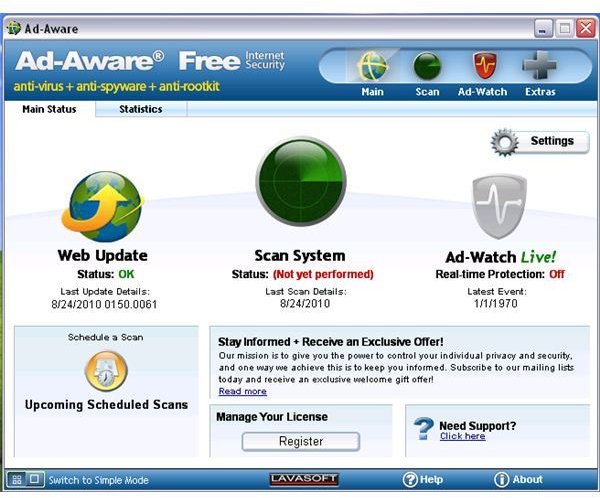 The new version of Ad-Aware Free includes antivirus protection but it is not enabled by default. If you want to use on-access virus detection by Ad-Aware, you should uninstall Avast to prevent conflicts and performance issues in Windows and to other applications that Ad-Aware and Avast monitor for malicious activity.
You should keep only Ad-Aware on a computer using Avast for antivirus protection, if you do not enable the virus protection and Ad-watch module in Ad-Aware. To disable Ad-Watch Live and virus protection in Ad-Aware: Click on the Settings button in the Ad-Aware program. Select "Ad-Watch Live!" and then uncheck the boxes before "Processes protection" and "Anti-Virus engine." Click OK to apply the changes.
Avast, Ad-Aware and Norton
For better computer performance and good virus protection, you should follow the advice for these setups: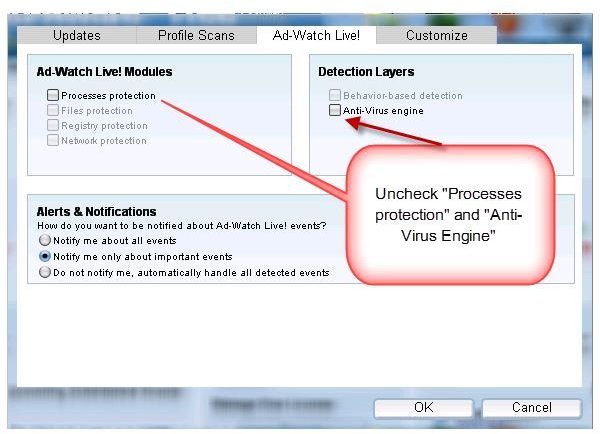 Avast Free + Ad-Aware: Use Avast antivirus protection and Ad-Aware free as on-demand scanner. Disable Ad-Watch Live and virus protection in the Ad-Aware program.
Norton + Ad-Aware: Use Norton for antivirus protection and only use Ad-Aware free as on-demand scanner. Disable Ad-Watch Live and virus protection in Ad-Aware program. Note that you need to use the current version of Ad-Aware free to take advantage of the fixes to the program that are related to using Ad-Aware with Norton AV.
Avast Free + Ad-Aware + Norton or "I am using Avast and Ad-Aware. Do I need Norton?": The answer is no, you must not use all of these programs on one computer. It's not recommended and it does not offer more protection and it will give your computer performance problems.
Image credit: Screenshot taken by the author.