Antivirus Installation Issue: Avast Antivirus Won't Install in Windows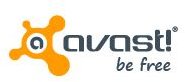 What to Do If Avast Antivirus Won't Install?
Avast! Home edition from Alwil is a free antivirus protection for Windows, Linux, Mac and PDA. The setup of Avast comes with an uninstaller and repair utility that should help in fixing installations problem.
The install process of Avast! is straight-forward, but if you have a problem installing the program in Windows PC, try the possible solutions below and only use Avast removal tool as last resort of action.
Avast Antivirus Won't Install At All
If you just downloaded the setup file of Avast from their website or an alternative download server such as CNET.com or Filehippo.com, but you received a message that the file is not a valid win32 application, when installing Avast. Do not panic but solve it by moving the setup file to another location in your hard-drive. An example would be: open "My Documents" folder > create a new folder and name it as Avast Installer. Move the setup file of Avast in the Avast Installer folder that you just created. Proceed to install Avast by opening the setup file from the folder.
If Avast still won't install, make sure that there's no other antivirus program installed on your computer. If you have one already, do not install Avast because it's not recommended to use more than one antivirus program. If you prefer to use Avast as antivirus protection, you must remove existing antivirus software from other vendors before trying to install Avast.
Avast Error 1006 (000003EE) Corrupt File
When the installer of Avast provides the error 1006 (000003EE) message, it means the download is corrupted. If you tried downloading the installer again and you continue to receive the same error code, the possible solution is to try downloading the setup file from other alternative download server or get it directly from Avast servers:
If error code 1006 still occurs, temporarily disable the firewall protection as that could be causing the corrupted download. ActiveArmor Firewall by NVIDA is known to have issues when downloading Avast installer and the suggestion of Avast support is to remove the NVIDIA firewall. If you are not using a NVIDIA firewall, or you've tried disabling the firewall program but error 1006 is still happening when installing Avast, use another computer to download Avast. Store the installer in a USB or flash drive and then transfer it to the PC where you want Avast antivirus protection.
Another method to solve this problem is to verify your Internet connection setting in the Internet Options Windows is correct. Uncheck "use a proxy server" for the LAN settings. Also, ensure that the computer is clean from malware that may be preventing the download of the Avast installer to complete. Scan the computer using on-demand scanner such as Ad-Aware, Emsisoft, MBAM, SUPERAntiSpyware, Spybot-S&D or Windows Defender, or simply run an online virus scan.
Blue Screen or BSOD When Installing Avast
If you are trying to install Avast antivirus but a blue screen or BSOD error appears, verify that the RAM in your computer does not require a replacement yet or you don't have a new but faulty RAM. You can test the RAM by visiting MemTest. Replace the RAM module in your computer if it failed the test.
However, if the RAM test resulted in no problems, you may have a hardware or software driver that is not compatible with Avast or there is a bug in the Avast software drivers that is unknown to the vendor. To help identify the faulty driver that is causing BSOD, send the memory dump files to Alwil. The memory dump file is located in C:\Windows\Minidump folder which you can send for analysis. Visit this knowledge base by Alwil on how to send a memory dump file to Alwil support.
Avast Antivirus Won't Install and the PC Reboots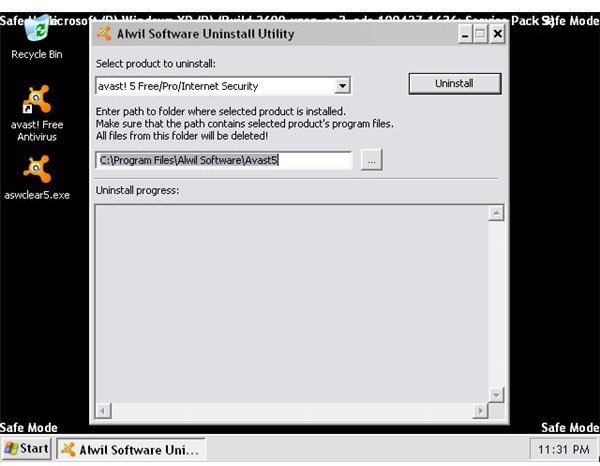 If the computer is constantly rebooting after you tried installing Avast, you may have software that is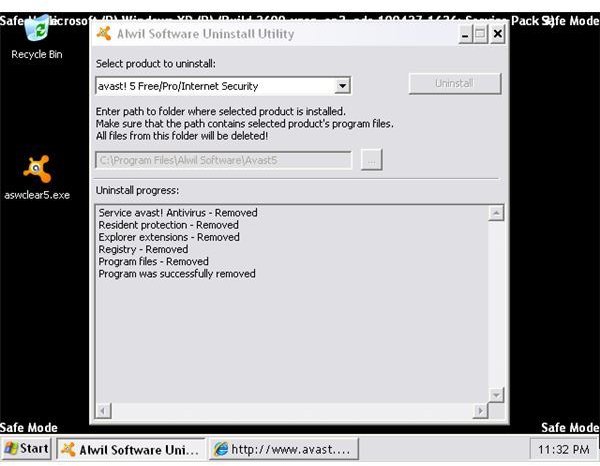 known to conflict with the Avast program.
To solve the problem, you have to reboot the computer to safe mode to try removing the failed or damaged installation of Avast. To boot to safe mode with networking, press F8 when the computer restarts and then choose Safe Mode with Networking in the boot order menu.
While you're in safe mode with networking, open Add/Remove programs to remove the Avast program. If the Add/Remove Program option doesn't list the Avast antivirus program, open your browser to download Avast Uninstall Utility or Appremover. Remove Avast using any of these utilities and reboot the computer normally. If you have other antivirus programs that provide real-time protection, remove them before installing Avast again.
Image credits: Avast logo from https://www.avast.com, Screenshot taken by the author.