How to Fix Your PC When Virus and Spyware Protection Options Won't Open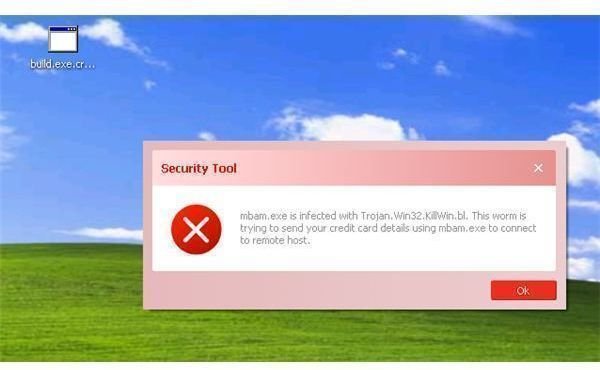 Scareware Preventing Antivirus to Open
A computer that is displaying fake warnings is infected with scareware or rogue programs. Rogue and malware distributors feel that by creating fake antiviruses, fake registry cleaners and fake Windows security centers or antivirus icons, that they will be able to get money from people. Nasty rogue programs will also prevent legitimate applications from opening. To fix the problem, a malware or virus scan is needed but what do you need to do if the virus and spyware protection option won't open to scan Windows?
Why Antivirus and Anti-spyware Won't Open
There are many fake AV or scareware programs that can prevent antivirus, anti-malware or antispyware protections to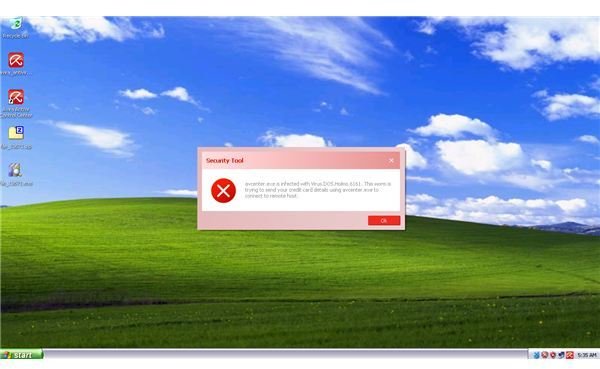 open correctly. Example of one is the new variants of Security Tool, which will block all applications including AVG, AntiVir, Avast, Malwarebytes, EmsiSoft Anti-Malware, SUPERAntiSpyware, Spybot - S&D, Ad-Aware, Windows Defender, Microsoft Security Essentials, etc.
Utilities in Windows are also blocked by nasty rogue programs such as task manager, registry editor, and startup configuration utility (MSCONFIG). Even rkill and the standalone Process Explorer will be blocked by some fake AVs. So when you failed to open the malware protection program and you are seeing rogue program in your computer, you have to start cleaning the infected PC.
Antivirus Continues Not to Open After Removing Malware
There are incidents already where an antivirus or anti-malware will not work or open even after you've cleaned the computer from a malware or scareware infection. The reason is that the malware or rogue program deleted or damaged the files by legitimate antivirus and antispyware applications. The solution is to replace the main executable of the anti-malware or repair the installation of antivirus program. If repairing the program will not help, a reinstall of the antivirus software is the only solution.
Other fake antivirus programs will hijack any exe file extension in Windows. Examples of such rogue programs are Antivirus Pro 2009 and Antivirus Vista 2010. If you are infected with Antivirus Vista 2010 or similar scareware, the virus and spyware protection won't open because the executable of the legitimate applications will only open one program and that's the rogue program. To solve the problem, you need to rename the affected executable of the antivirus program or install a removal tool but you need to rename the removal tool something else as well. Also see, Malwarebytes Anti-Malware will not run.
What If There's No Rogue Infection
If the computer is not infected by any type of rogue or malware infection but the virus and spyware protection options or the user interface won't open, you have to try repairing the antivirus or antispyware programs. A bug in the software or updates for the program may have caused the problem. You should notify the antivirus or anti-spyware vendor and request a fix.
Note that some antivirus, anti-malware or Internet security suite protections applications will disable Windows Defender; the spyware protection in Windows. This is done by legitimate security programs to prevent interference of their security solution in protecting your computer. When you install an antivirus program, the installer will prompt you remove or disable the installed security tool. You have to decide which one to keep or try to remove the conflicting program or reinstall again.
Image credit: Screenshot taken by the author.