Handy Removal Tool: SUPERAntiSpyware Free Online Virus Scan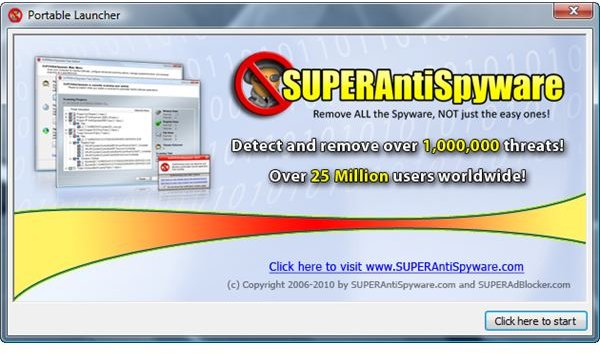 SUPERAntiSpyware Online Safe Scan and Portable Scanner
The makers of SUPERAntiSpyware anti-malware program do not only offer a free program to scan and remove threats, but they also provide a free online virus scan option and the SUPERAntiSpyware free portable scanner.
What's the difference between the SUPERAntiSpyware Free, Pro, Online Safe Scan and Portable Scanner?
SUPERAntiSpyware Professional edition - the program provides real-time protection and First Chance prevention, task scheduler, automatic updates, registry protection, automatic startup scan and e-mail support. The program cost is $29.95 with 1 year of subscription for 2 PCs. Adding $9.95 at the time of initial purchase of the license will let you enjoy a lifetime license.
SUPERAntiSpyware Free - the free edition of SUPERAntiSpyware with limited features. There's no real-time protection and you cannot use the task scheduler.
SUPERAntiSpyware Online Safe Scan and Portable Scanner - this is the standalone program of SUPERAntiSpyware. No installation is required. You can save the SUPERAntiSpyware file in a removable media such as a USB drive or blank CD/DVD disk to use on an infected system. The file extension is .com and the filename is a random name to prevent blocking by malware that targets anti-virus scanners.
How to Get and Using SUPERAntiSpyware Portable or Online Safe Scanner?
You can download SUPERAntiSpyware Portable scanner from https://www.superantispyware.com/portablescanner.html while the online safe scanner is at https://www.superantispyware.com/onlinescan.html
There is no difference between the two scanners. You can run the downloaded .com file of SUPERAntiSpyware using any computer.
If a computer is infected with malware, viruses, Trojans, worms, spyware, adware or rootkits, then the scanner should run because it is using a random filename to bypass the processes of active malware that will block any scanner.
You have the option to update the definitions for SUPERAntiSpyware online safe scanner or portable scanner, adjust the scanner settings, scan and remove detected malware and save the log. When you're finished using the program, SUPERAntiSpyware is not installed in your computer. It's a handy and useful malware scanner to scan infected computers at any time.
Removing Malware Using SUPERAntiSpyware
SUPERAntiSpyware free can detect and remove malware that is known to its detection database. Below is an image of a PC with Zbot Trojan infection added by a malicious car loan.exe, a Trojan dropper program. The program will install a rootkit (hidden files), add an autostart entry in userinit, registry keys, files and folders. It will also infect legitimate files in Windows. SUPERAntiSpyware free will detect the infection and remove it: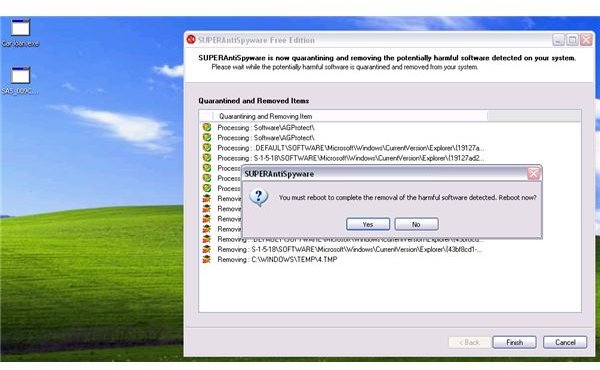 The removal of malware using SUPERAntiSpyware Online Safe Scan or Portable scanner is quite easy and the best part is that the program is free for personal use. I find the above offering by SUPERAntiSpyware a good option for internet users who wish to remove malware without the use of a browser to run a free online virus scan because malware creators can modify internet settings and the hosts file in Windows to prevent the user from visiting the website of antivirus vendors.