When to Remove Spyware and Trojans Manually from Your Computer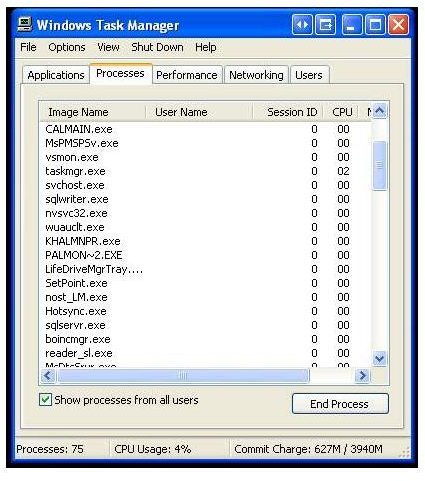 How To Manually Remove Spyware and Trojans
Computers have been a necessity for a long time. In addition to that, the Internet is now the way of the future for businesses and even education, but the Internet can be a dangerous place with so many viruses and other malicious entities riding its waves. Due to the abundance of viruses, there is also an abundance of anti-virus software as well. Anti-virus software will generally do one of three things; blocks the viruses from infecting your computer, delete the viruses if they are already on your computer or quarantine the virus and alert you that it is there, if it is unable to remove it.
Why Remove Viruses Manually from your Computer
There are several possible situations when you may need to remove spyware and Trojans manually from your computer. There may be times when your anti-virus has expired or is simply too outdated to remove the viruses that have already infected your computer, but there is no need to worry. There is always a way to get rid of those pesky Trojans and spyware.
To remove spyware and Trojans manually from your computer, you will first have to locate them and find out where they have embedded themselves. Trojans tend to find their way unto your computer by disguising themselves as some other program. However, you will know that they are there once they begin to work and you can find them easily.
Stopping the Effects of Pesky Infections
Annoying infections will sometimes results in pop-ups that you cannot seem to stop. They may also show their ugly heads through constantly running programs that you cannot turn off. When it is hard to find the actually stop button for a program, you can try stopping the process itself. Your best bet would be to go to the task manager which can be accessed by pressing the alt, ctrl and delete button consecutively. Once the task manager is open, you can try to stop the program first, but often times you may get a message that states that the program is in use and cannot be stopped. If you receive such a message, select the process tab from the menu at the top and search for the process that has the program name in that list. Once you locate the process, stop it. You must however ensure that you are stopping the right process to avoid other computer complications. After the process has stopped and you can now use your computer with a little less bother, proceed to use one of the steps below to get rid of the infection for good.
Removal via Un-installation
Your first option will be to uninstall the program that the Trojan or spyware has infected; this can be done by visiting the control panel and finding the add/remove programs tab. Depending on your operating system, it may simply say "programs". Select the program and then select uninstall.
Manually Delete the Infected Program
If the previous method does not work, try this one. Whichever program the spyware or Trojan executes, right click on the icon to that program and go to properties. From this section you will find the path to the actual file location. Make a note of this path because this is where we are headed. The path will usually lead you to the "program files" folder within the C: drive. Once you have located the particular program file within the folder, Click on Shift +Delete; this is to ensure that you do not send it to the recycle bin, but actually delete it from the drive entirely.
There are times when a piece of spyware or a Trojan will not allow you to delete it and return an error message saying that it is in use, or you may delete it and it comes back immediately afterwards. In this case, it is recommended that you restart your computer and boot up in "safe mode". You can select it from the boot menu by pressing F11 when the computer is just starting up. Once in safe mode, you can repeat any one of the two previous methods and the spyware and/ or Trojan should be gone.
Removing Viruses from the Registry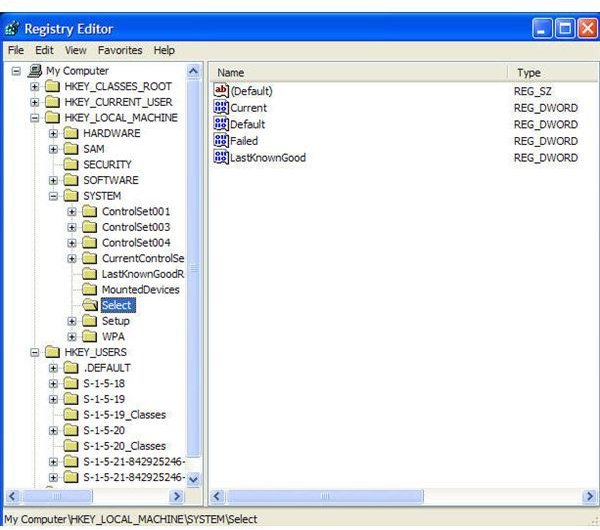 There may be occasions when deleting the actual infected file is not enough, if the virus has already infected your computers registry. In this case you will have to manually go in there and get it. Often times when the registry is infected and you run a virus scan, it will tell you that it cannot delete the virus but will offer to show you the file path to it. You can write it down or copy it as you will need to follow this path to remove spyware and Trojans manually from your computer. Once you have acquired the file path, you will need to make your way into the registry. To do this, click on start and if you have Windows XP or below, you will notice the word "run" in the list on the right hand side. Click on that word and it will generate a little task box in which you should type the letters "regedit" and run. If you are using Vista and beyond, you can simply type "regedit" in the search bar at the bottom when you click on start or you can type run to get the same task box. Either way, "regedit" will bring you to the registry where you can follow the file path to the infected file. When the file is found, delete it from the registry with the same method as given before, to ensure that it is deleted from your computer and not just sent to your recycle bin. The registry holds very important files, so be careful while you are in there and do not delete anything other than the infected file.
The Importance of Anti-Virus Software
While you may be able to manually delete some of your infections, there will be others that will not go so easily and may cause a lot of damage even if you get rid of them. It is always recommended to have anti-virus software to prevent the viruses from coming in and to run a scan after you have finished your manual cleaning to ensure that your computer is not still infected. Norton, McAfee and AVG are very popular and trusted brands, you can try one of these to help keep your computer safe.