Two Options for Using Norton 360 Parental Controls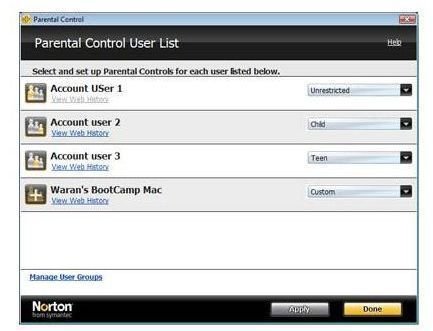 Getting the 360 Parental Controls
First off, if you've purchased, downloaded or have Norton 360 version 3.0 or the new 4.0, the parental controls that come with this security suite are modest and don't even limit how long your kids can stay on the Internet, let alone manage more than one child's access.
What you need to do is visit the Symantec website and download the free add-on called Norton Parental Controls to get the full effect of parental controls that Norton has to offer. This parental control add-on is free and only expires when the Norton 360 version you have expires.
I recommend taking a few minutes to browse the features of the add-on pack prior to making a choice to download, but if you have kids then you're best bet is to obtain this free add-on.
To reap the rewards of 360 parental controls, you must download the add-on pack that takes up an additional 120MB of hard disk space (360 takes up approximately 300MB to begin with). That's not to say this add-on isn't a bad thing, however, especially if you have kids and are unable to monitor their access to the Web. This add-on does require the use of their "Minder" feature that must be installed on every computer in the house your children have access to.
A Better Option for Norton 360 Parental Controls
You can skip the entire add-on, even though it's free by setting up a Norton Online Family account. You do need to have Norton 360 version 3.0 or 4.0 but this free version takes up no hard disk space and works as an online feature.
Once you've got the Norton parental controls, you can create a Norton family account and then customize each member's access and set controls; you can even add a photo or avatar.
The screenshot below shows various controls you set up for each child's account including total Internet time allowed, what they're searching for the most, and you can set browser such as Google as their only allowed search engine. Social networking sites such as YouTube or Facebook can be tweaked by the child entering an age before sign on via eSpin, and you can designate permissible websites they can access such as online school websites, personal or family websites, etc.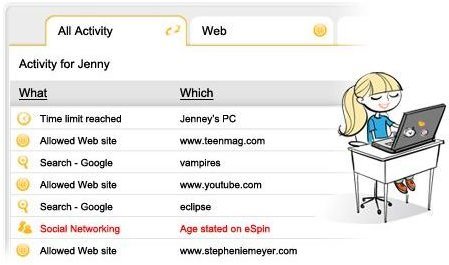 The Norton parental controls also allow you to check via your cell phone if Internet usage has expired and the child has requested additional time—which you can do all via your smartphone by logging onto your Norton Family account.
The screenshot bellows shows a neat feature that is called "House Rules," where a child can print a list of what they are and are not allowed to do on the Internet and what is being monitored. This is a great feature for a younger child, or for the child that needs a constant reminder.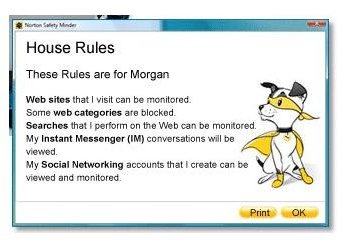 I also enjoyed the Norton "Digital Parenting" that allows you to see your child's instant messenger list, most visited websites, and a really cool bar chart that shows websites by category such as entertainment, sports, if you're the visual type.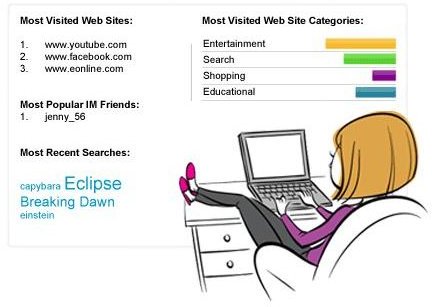 Using the Norton 360 parental controls via the free Online Family is as simple as signing up with your Symantec email on file, creating a password, setting up each family member, installing, and configuring or tweaking each account to allow or disallow certain access.
If you're still not convinced the online parental controls are best, take a look at their features and see for yourself how Norton 360 parental controls are best with Online Family Norton, so skip the parental control add-on pack because it's not nearly as effective, but it's your call.
Screenshots via author courtesy of Symantec.com