How to Close Norton Protection Center: A Step-by-Step Guide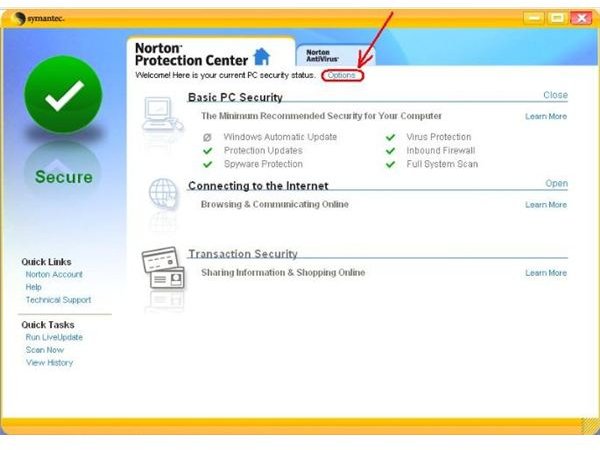 Symantec has integrated Norton Protection Center in all of their Norton products that monitors how well your computer system is protected from outside threats. It also ensures that you have the latest updates for the respective Norton products and the latest Windows updates installed on your computer system. Apart from this, it also ensures that you have the necessary products like firewall, anti-spyware and other security products necessary to ensure complete protection of your computer system. This seems to be a nice feature though many users find it to be aggravating because it pops up alert messages frequently.
You can easily find the Norton icon in the system tray that provides the latest updates for your computer as well as alert messages, if anything is awry. Did I mention that it also eats up your system memory? There are a lot of reasons why people want to learn how to close Norton Protection Center.
Step by Step Instructions
Step 1: The quickest option to shut down the protection center is within the program itself. Right click on the Norton protection icon present in the System Tray and from the pop-up menu that appears, select Disable or Exit.
However, disabling Norton protection from the program itself will not help you entirely.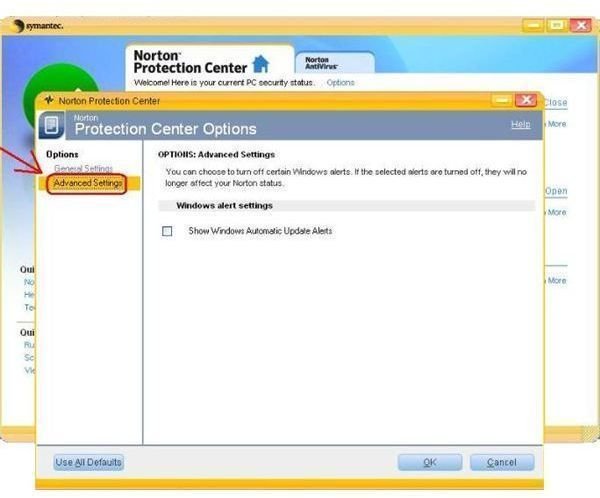 Step 2: Press the Windows key or click Start button to launch the Start Menu. From the Start Menu choose Run. Alternatively, press Windows + R key to open up the Run window. In this window, type "services.msc" without quotes and press the Enter key. This will open up the Microsoft Services window.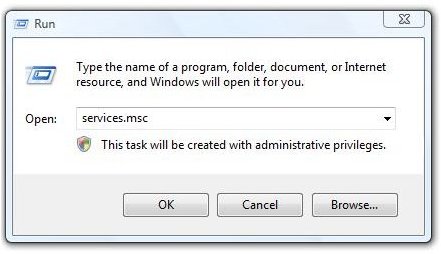 Step 3: In the Microsoft Services window, look for the program by name– Norton Protection; right click on the same and from the pop-up menu that appears choose Properties. In the Properties window, click the Stop button to stop the process and from the Startup type dropdown, select Disabled. This will make sure that next time you restart Windows, the Norton Protection Center will not run on your system.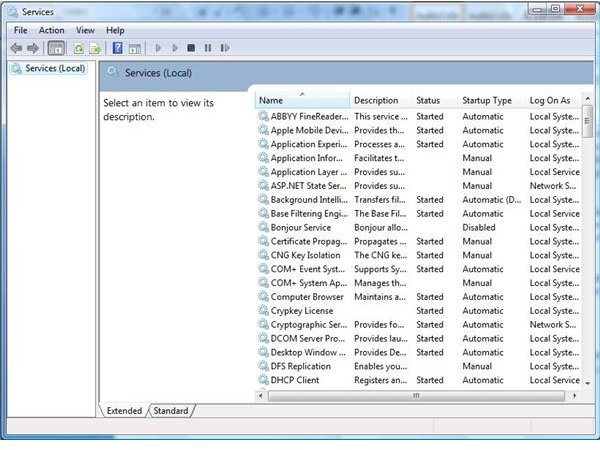 Note: You may notice event alerts from Microsoft Windows about DCOM error. Basically, this warning appears because Norton tries to contact Norton protection and when unable to connect, it logs an event in the system. Disabling the Windows Event feature is neither a good idea nor does it cause any side effects to the system. However, if you really want to stop receiving event alerts, then you can disable the Event Log in the same manner you shut down the Norton protection from the Services window.
In order to disable Windows Event Log feature, look for the service titled Windows Event Log. Make sure you restart your computer after you have disabled the service.
References
Information based on author's personal research.
Image Credits: