Adware Vundo Variant Removal Tool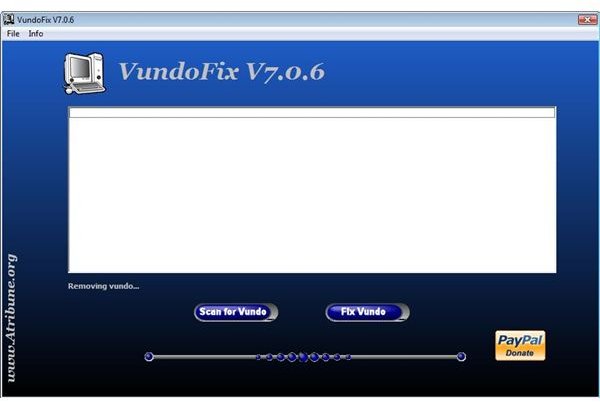 Vundo is yet another Trojan horse that is known to show annoying popup messages on one's computer screen. These pop-ups are usually supported by other rogue anti-spyware, anti-malware and other malicious programs. Vundo and its variants usually come onto the system via email attachments and other malicious programs that pretend to be anti-spyware or anti-malware applications
Symptoms
Annoying advertising pop-ups
Slow system performance
Changed home page of the browser and other settings of the browser
System often shows Blue Screen of Death
Disabled automatic updates for windows
Browser search settings may be redirected to unknown websites
Windows Explorer crashes frequently
If you reboot the system in safe mode, a Blue Screen of Death appears which confirms the presence of Adware Vundo variant in the system.
The Tool
Adware Vundo Variant Remover is a tool that uses brute force scanning technique to find the Vundo and its variants in the computer system. Since, Vundo has a large number of file names, it should be noted that the removal tool doesn't guarantee 100% detection of Vundo variants. Keep that in mind.
You can download the Vundo Variant Removal tool from the link here.
VundoFix Tool Usage Guide
Before using the tool, make sure that no Vundo or similar process is running in the system. Press the Ctrl + Alt + Del keys together to open up Task Manager. In the Task Manager window, under the Processes tab, look for processes with names similar to Vundo and kill them by clicking End Process button.
Step 1: After you have downloaded the file, double-click to execute the file. Alternatively, right click the file and click Run as Administrator to execute the file.
Step 2: Vundo Application screen will appear. In the VundoFix application window, click Scan for Vundo button to perform a through scan of the computer system.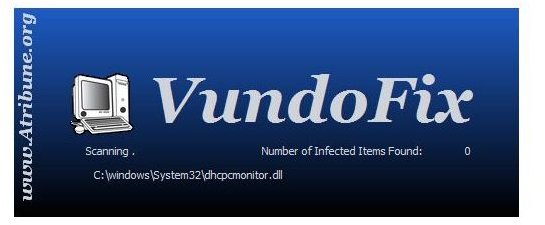 Step 3: The VundoFix application will now scan your computer system for Vundo and its variants. Once the scanning is finished, you will receive a notification pop-up "Done Searching for files." Press Ok button to continue. If your system is infected with Vundo or Vundo variants, you will see the entries in the application window; otherwise, you will see another pop-up message saying "Done Searching for files. No infected files were found."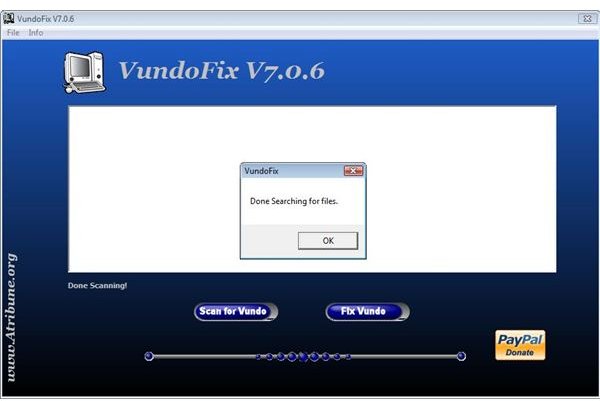 Step 4: Click the Fix Vundo button to remove all the detected Vundo threats from the computer system. After the removal process is complete, you will be prompted with a success message.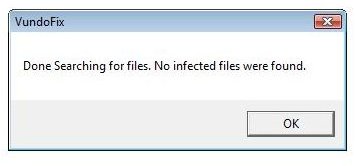 Finally, restart your computer system in order to ensure complete removal of Vundo and its variants from the system. If you still receive annoying advertising pop-ups, try scanning your computer system again with Adware Vundo Variant Remover.
References
VundoFix application screenshots by Atribune.org
Author's own experience