Dogpile Removal Instructions - Remove Dogpile Toolbar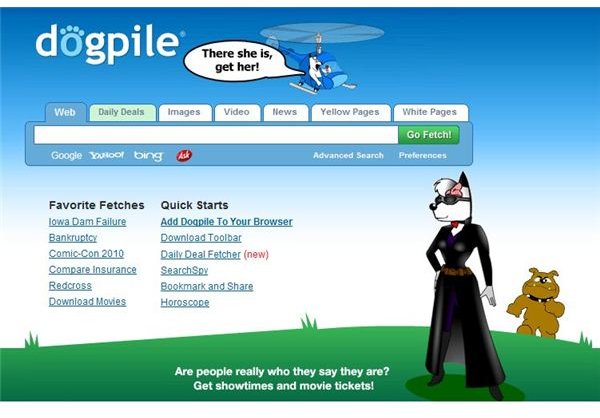 What is Dogpile Toolbar?
According to dogpile developer, Dogpile toolbar doesn't install any spyware or other adware, doesn't record your browsing activity and doesn't display any sort of advertisements. The toolbar only changes your browser's home page and search functionality and replaces the auto search functionality with its own. However, these settings can be reverted back by the user either by changing the options or by uninstalling dogpile.
How to Remove Dogpile Toolbar? - Uninstall Dogpile Toolbar

The first and the easy way to get rid of the dogpile toolbar is to uninstall it.
Step 1: Open internet explorer and click the dogpile logo on the toolbar. This will open up a toolbar menu.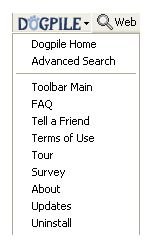 Step 2: Select uninstall and the dogpile toolbar will be removed from your system. Once finished, restart your computer in order to complete the dogpile uninstallation process.
You can also remove the dogpile toolbar from the Add/Remove programs menu.
Step 1: Click the Start Menu and move to Settings, then select Control Panel.
Step 2: In the Control Panel, find the Add/Remove Programs icon. Double click it to open up the Add/Remove Programs window.
Step 3: In the Add/Remove Programs window, find and select Dogpile and click uninstall to remove it from your system.
Dogpile Removal Instructions - Manual Spyware Removal
After restarting the computer, if you find that the dogpile toolbar is still installed, then you may follow the manual dogpile spyware removal process below.
Step 1: In order to remove dogpile from your computer system, reboot your system in safe mode.
Step 2: Press Ctrl + Alt + Del keys in order to open up Task Manager. In the Task Manager window, search for the Toolbar_cobrand.EXE process and kill this process, if running.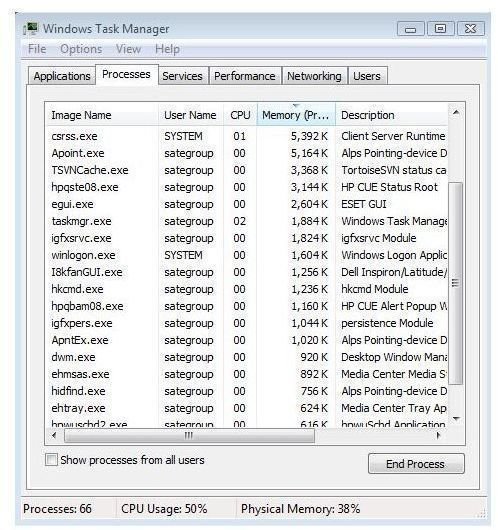 Step 3: Click Start Menu and select Run. Alternatively, you can press Windows Key + R to open the Run window. In the run window, type cmd and press Enter key to open up the command prompt window. In the command prompt window, type the path where the following dlls are located.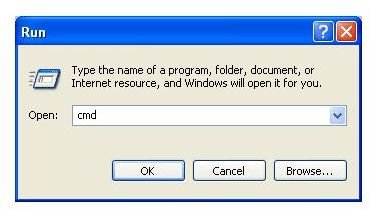 insptbar.dll
cursorsearchword.dll
Step 4: Once you have located and entered the path in the command prompt window, type the following for each of the dll file names. This will uninstall the dll files.
regsvr32 /u [DLL_NAME]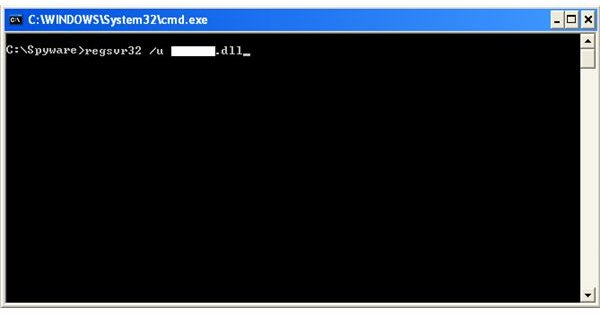 Step 5: Once you have uninstalled the dll files, you also need to delete these files.
Step 6: As a last step, you also need to remove the dogpile registry entries from the windows registry. Press Windows Key + R to open the Run window. Type regedit and press Enter key. Look for the registry keys mentioned in the image and remove their entries from the registry. In order to remove a registry entry, find the entry and right click to remove it. You can also press the Del key to delete a registry entry.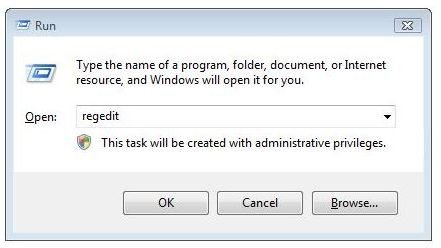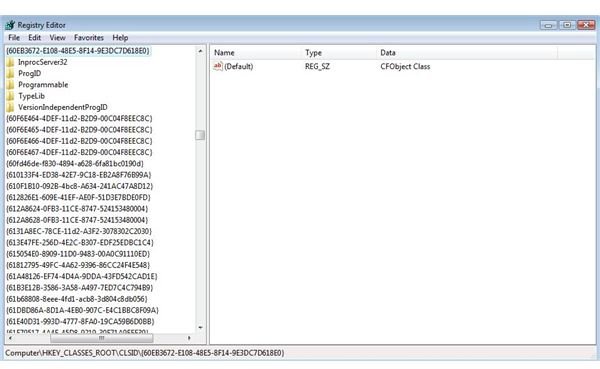 Images Credit
Dogpile toolbar screenshots by Dogpile
Microsoft Windows Application screenshots by Microsoft