Flash Player Private Browsing Helps Keep Your Information...Private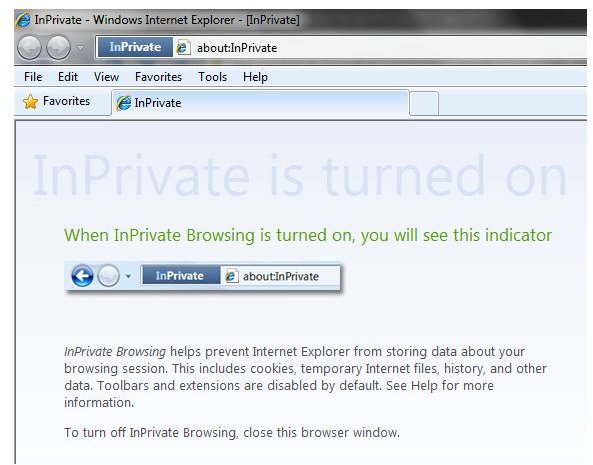 What is Private Browsing?
With the Private Browsing feature of a browser enabled, the browsing history, cookies, temporary files and other data are not stored in your computer. This will prevent another person finding out what you've visited on the Internet. It will also prevent ad serving services, spammers and spyware knowing the sites' you've visited that will help them push ads and spam.
Old versions of Flash Player by Adobe do not support the Private Browsing feature of Microsoft Internet Explorer, Mozilla Firefox, Opera, Google Chrome and Apple Safari. Even if you used InPrivate in IE or Private Browsing in other major browsers, the data stored by sites using Flash Player is not deleted or removed when you close the browser.
How Private Browsing in Flash Player Helps to Keeping Your Privacy?
With the Flash Player private browsing support to browsers, any private or personal data that is stored in your computer is no longer stored, as long as you are using the browser's private browsing feature. It is an important option in major browsers to keep spyware, spam and advertisers in knowing what you've browsed or viewed.
Here's an explanation of why data stored by Flash Player is not removed, even after you've cleaned the browsing history within the browser or by used the default clean-up utility in Windows:
I helped a forum member in *CNET forums to figure out why a website continue to remember his settings, even though he cleaned-up the temporary files and other data in the computer or the browser. I figured that he was viewing a website that is using a browser plug-in like Flash Player to play media content. I suggested he delete the stored personal settings or cookies via Adobe Flash Player settings manager, and sure enough, the information is still stored in his computer and ready to be deleted from the settings manager.
If you set Private Browsing in the browser, and if you have the latest version of Flash Player, you no longer have to worry about stored temporary files, cookies, browsing history and other data that can pose privacy risks.
* CNET Forums, Topic - How do sites know who you are: https://forums.cnet.com/5208-6132_102-0.html?messageID=3329464
How to Keep Your Privacy When Using Flash Player
The first thing to do is always use the Private Browsing option in the browser. Only use normal browsing if you want to keep cookies and other data for sites that you trust or discussion forums that you frequently visit.
To keep your privacy when using flash player, configure the plugin settings via the Adobe Flash Manager Settings Manager webpage. The short URL for the link is https://www.adobe.com/go/settingsmanager. On the page you will be able to configure how Flash Player will store data, and to accept or deny any requests by providers of flash content.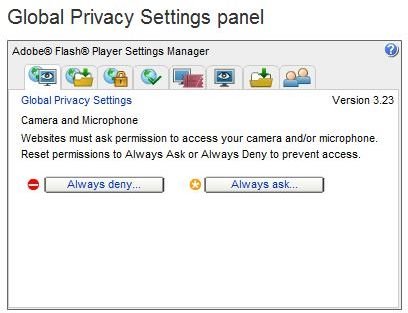 Note that you can also visit the Flash Player Settings Manager if you are viewing flash content. Simply right-click the flash content in a webpage, and select "Global Settings" or "Settings" for that particular website serving flash content.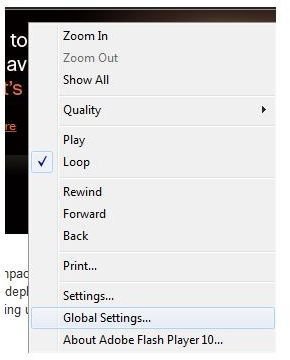 If you prefer to use third-party software to remove your personal browsing history, cookies and other data, use the CCleaner program. CCleaner lets you clean the data stored by a Flash Player plugin. This will clean-up any temporary data in your computer including flash player private browsing data.