Guide to Prepare Complete Kaspersky Memory Dump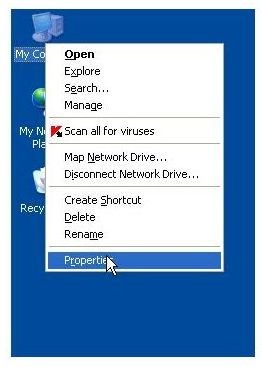 Kaspersky Memory Dump
While running your computer system, you may often encounter some problem or a blue screen whereby the operating system prepares a small memory dump that contains the root cause that led to trouble. However, a partial memory dump is not always useful as it doesn't contain detailed information as to why the problem occurred or what were the reasons behind it.
This blue screen may appear post installation of Kaspersky Antivirus or while running the application due to system driver conflicts with Kaspersky Antivirus. In such a scenario, you need to provide a memory dump to the Kaspersky support team for further investigation of the problem. However, it may be noticed that small memory dumps will not help the support team figure out the problem. Only complete Kaspersky memory dumps help.
Steps to Prepare Kaspersky Memory Dump
In order to prepare complete Kaspersky memory dump, follow the instructions given below. This tutorial is meant for Windows XP users only.
Step 1: On your system desktop, right click the My Computer icon. A popup menu will appear. From that menu, click Properties. A System Properties window will appear.
Step 2: In the System Properties window, Select Advanced tab, and then click the Settings button under Startup and Recovery section.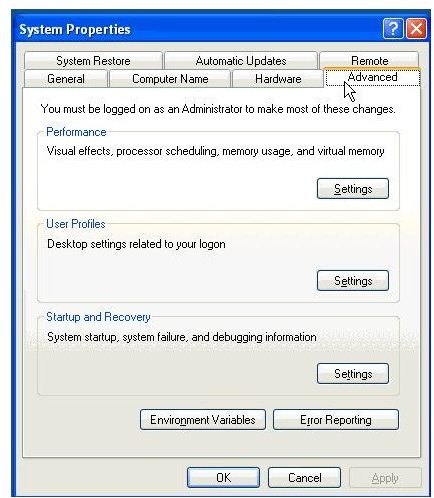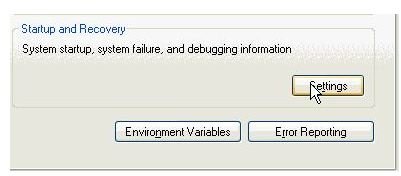 Step 3: In Startup and Recovery window, under the Write Debugging Information section, from the drop down select Complete memory dump and then select the checkbox that states Overwrite any existing file. Finally, press the Ok button to save the settings.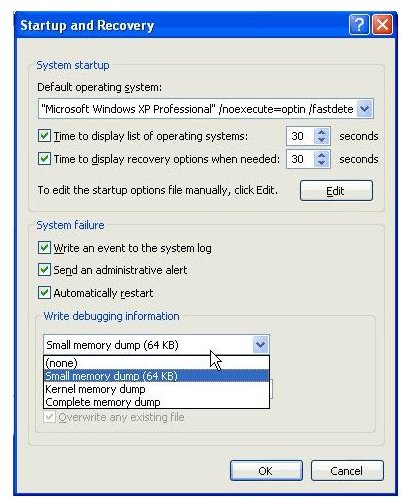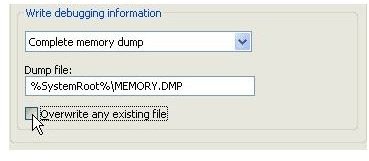 Note: In order to create a complete Kaspersky memory dump, your computer system must have 4 GB of RAM installed and at least one partition must be greater than the amount of RAM installed, i.e. it should be greater than 4 GB. Also, you need to use /MAXMEM in Boot.ini file. For more information on this, you can refer to the Microsoft Knowledge Base.
Step 4: Now, reproduce the problem that led to Blue Screen of Death so that the operating system can prepare a complete memory dump. Now, after you have the complete Kaspersky memory dump, you can contact the Kaspersky support helpdesk and upload the file there with the description of the scenario that led to this problem.
You must first zip the Kaspersky memory dump file and then upload it on the Kaspersky helpdesk. You can choose to upload the file using FTP or via. Web Form. With web form, the maximum file size is 2 MB, whereas, with FTP you can upload upto 1200 MB of data.
Windows Vista users can follow the same steps in order to prepare a complete memory dump as long as they have more than 4 GB of RAM, because only Kaspersky memory dumps help solve the issue.
Images Credit
Microsoft Windows application screenshots by Microsoft.