How to Uninstall AVG Anti Virus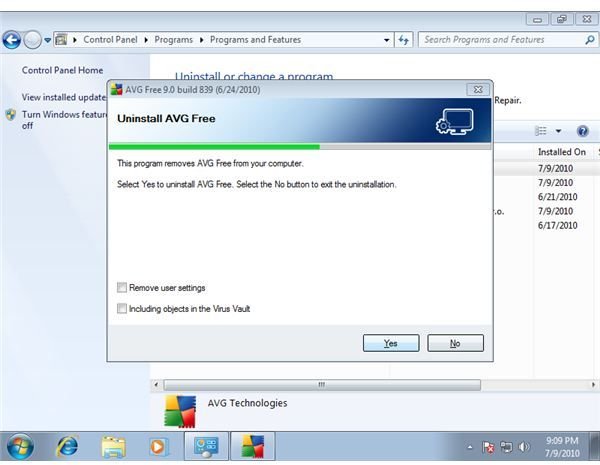 Uninstalling AVG Normally
If you haven't already tried to uninstall AVG Anti Virus, you should first try using AVG's uninstaller. The uninstaller should fully remove AVG for most users.
Open the Control Panel by clicking "Start" and "Control Panel" and click "Uninstall a Program" in the Control Panel window. On older versions of Windows, click "Start," "Control Panel" and "Add/Remove Programs." Run the AVG uninstaller by clicking "AVG" in the list and clicking "Uninstall" on the Toolbar."
If you're not reinstalling AVG, click the "Remove User Settings" and "Including Items in the Virus Vault" checkboxes in the AVG uninstaller window and click "Yes." Close any running programs you're prompted to close, such as Internet Explorer, then click "Next." After AVG is finished uninstalling, restart your computer by clicking "OK."
The AVG uninstall survey appears after your computer restarts. You can provide feedback to AVG on why you chose to uninstall AVG Anti Virus if you choose.
Downloading the AVG Removal Tool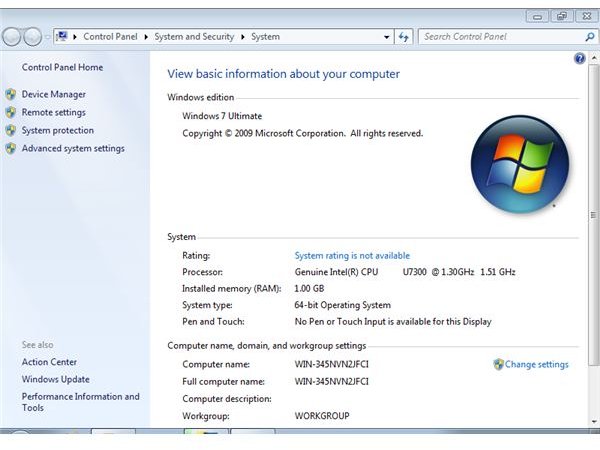 If the AVG uninstaller doesn't completely remove AVG, AVG provides a removal tool that should remove every trace of the AVG anti-virus program. Download the AVG Removal tool from AVG's Tools download page. Be sure to download the appropriate version for your computer, click "avgremover.exe" for 32-bit operating systems or "avgremoverx64.exe" for 64-bit operating systems.
If you're not sure what type of operating system you're using, click "Start," right-click "Computer" and click "Properties." The type of operating system installed on your computer is displayed to the right of "System Type" under the "System" header in the System window.
Using the AVG Removal Tool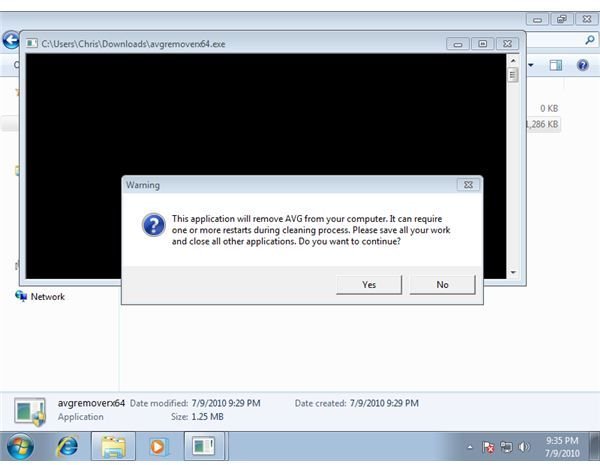 Double-click the downloaded "avgremover.exe" or "avgremovex64.exe" file on your computer and click "Yes" at the Windows "User Account Control" prompt. Save all your work in any open applications, then click "Yes" to the warning prompt window. The AVG remover tool deletes every trace of AVG on your system, rebooting the computer one or more times during the process. Click "Run" when prompted after AVG Remover reboots your system to finish removing AVG.
Installing Another Antivirus
If you tried to install another antivirus product when AVG wasn't completely removed, the installation process may have failed since AVG wasn't completely uninstalled; only one antivirus product should be installed on a system at a time.
If you plan to install another antivirus product, you can install it after the uninstall AVG Anti Virus process is completed. If you don't, you should seriously consider installing one. Using an antivirus program is an essential part of keeping your Windows computer secure. If AVG didn't work properly for you, there are many other free antivirus programs to try.
Check out our list here if you're looking for a new antivirus program.
Screenshots: AVG Anti-Virus Uninstaller, Windows 7 Control Panel, AVG Remover / Chris Hoffman