Free Conficker Removal Tools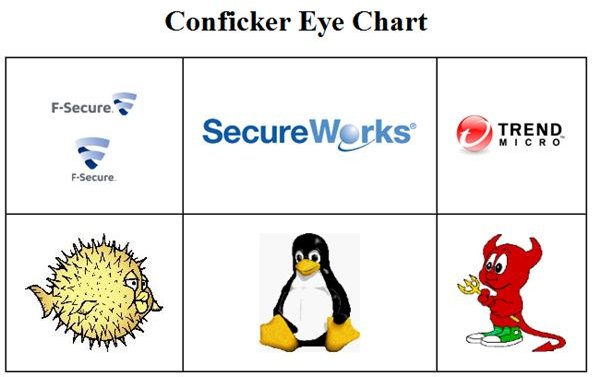 What is Conficker?
Conficker is a computer worm that automatically spreads itself to other PCs without human interaction. It is also known as Kido, Downadup and Downup and was first discovered by researchers on November 2008. Windows users who have installed the Microsoft security update MS08-067 that was released few weeks before the discovery of Conficker infections in PCs are safe. As we know already, many computers are not always up-to-date and this is the weakness that virus creators are taking advantage of, especially if the variants of Conficker worm are not detected yet by antivirus or anti-malware software. Conficker can also spread via file sharing and removable drives (USB, flash or external drives) by using the auto-play feature in Windows. The said worm has the ability to update itself or receive additional files for execution. Free Conficker removal tools have been released by antivirus vendors, including Microsoft.
Up to now the Conficker worm is still active as per Sunbelt's Top 10 Malware reports for June 2010:
"Although Trojans continue to dominate the top 10, June reveals interesting trends such as a fresh wave of Conficker-based detections, suggesting that this troublesome piece of malware is on its way back," said Sunbelt Software research center manager Tom Kelchner.
How to Check for Conficker Infection?
There is an easy way to find out if your computer is infected by Conficker worm. Simply visit the Conficker Working Group website to check for Conficker infection. If you will see all the images such as below, your PC is not infected by Kido worm but if some images is not visible or will not load, you are possibly infected by Conficker worm:
Free Conficker Removal Tools
Most antivirus and anti-malware programs offer detection and removal for Conficker worms but it is recommended to ensure a complete clean-up or detection for Conficker.
Below are free and standalone tools in removing Conficker infection:
Important Notes:
Windows 7 and Vista users should run the free conficker removal tools with administrator permission. If you are using restricted account in XP, you also need to run the tool with administrator account. You can right-click on the tool and choose to run as admin.
The tools will run in Windows 7, Windows Vista, Windows Server 2003, Windows XP, or Windows 2000. You cannot use the above tools if you have Windows 98/ME and NT 4.0.