AVG Computer Virus Protection Comparison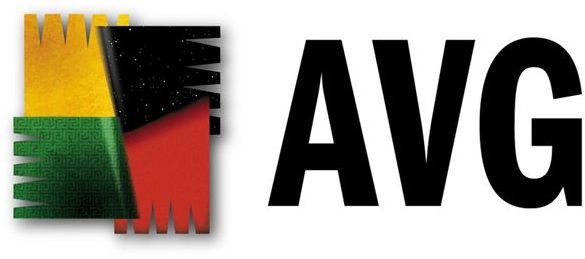 AVG computer virus protection is a product of AVG Technologies. AVG stands for Anti Virus Guard, probably the first product of Grisoft, the former name of AVG Technologies. Grisoft was formed as a partnership firm in 1991 with an aim to produce and market computer security products. Though there are certain other products (anti-spyware, anti-adware etc), the company gained fame with its FREE AVG edition in the year 2000. Ever since, AVG is the most preferred antivirus solution for several computer users - be it a network or a standalone computer. According to CNET statistics, AVG computer virus protection is the most downloaded free antivirus software.
Among the other products of AVG Technologies are: AVG Standalone Firewall; AVG Antivirus and Firewall Combo; AVG Security Suite (includes AntiSpam, Identity Protection), and other system tools such as registry cleaner and computer junk cleaner. AVG Technologies also offers business products among which, the most famous is the AVG Internet Security Business Edition (includes antivirus, anti-spyware, anti-spam, and many more features). It also offers a Small Business Network edition, a popular antivirus that does not need much configuration, and saves you time.
Coming back to the company, Grisoft changed its name to AVG technologies in 2008, owing to the growing popularity of the company due to the free version of AVG antivirus. The company joined with several other companies to offer even more computer security products that protect your computer not only against malware but also against hacking attempts, intrusion, and leaks. The acquisition of Exploit Prevention Labs by AVG, in 2007, gave a further boost to its network products as the acquisition allowed AVG to use LinkScanner, a product of Exploit Prevention Labs.
LinkScanner is now built into most AVG products and offers real time security against exploits. It includes Search Shield and Active Surf Shield. The Search Shield offers safety ratings when you search for any keyword using any search engine. The rating is displayed in the results so that you can determine whether or not to open a website with a lower safety rating. The Active Surf Shield warns you if you are opening any website may be dangerous to your computer.
AVG or Anti Virus Guard is available in both paid and free versions. Though the latest free version (AVG 9) is enough to secure your computer against antivirus, there are some negatives to it. It does not include a firewall. You cannot expect direct technical support from AVG technologies for the free version. You can, however, search for answers by joining AVG discussion forums on the Internet.
Image courtesy: infosecurity.com
AVG and Other Computer Virus Protection – Some Comparisons
There are several other free computer virus protection products on the market such as Avira, MSE, Antivir, and more. Let us see how AVG fares when compared to these free products. But first, we will look at a rogue software.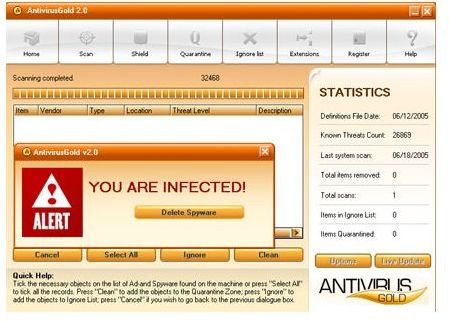 The latest edition of AVG is 9.0 and the free download is available from both CNET as well as the AVG website. Several other download sites also offer AVG. However, I suggest downloads from the AVG website as most of the download sites may offer a rogue software, which is abbreviated AVG but actually stands for AntiVirus Gold (see Image). As the name is abbreviated to AVG, several people believe it to be the real AVG and download it only to repent later. The rogue software does not pose any security threat but sure disturbs you while you are working. Time and again, the AntiVirus Gold presents fake messages about your computer being infected and asks you to purchase the software. If you download the rogue software, the first thing you will notice is a change in your desktop wallpaper. If you see that your wallpaper is changed after downloading AVG, you can be sure that the software you downloaded is the rogue software. Removing it through Add/Remove programs is not a good idea because the program auto-installs when you reboot. To remove AntiVirus Gold, use the real AVG, or some other antivirus such as Norton or MalwareBytes.
Coming back to comparisons, our writers have found AVG to be better when compared to Antivir and Avira. When compared to Microsoft Security Essentials (MSE), AVG has some drawbacks concerning ease of operation. Please read the following articles that present the comparisons:
Overall, I would rate AVG Free Edition as the second best antivirus (the first one being MSE), when it comes to free computer security software.
Also see: Downloading and Setting up Free AVG Computer Virus Protection