Guide to Internet Safety: Phishing Scams & Identity Theft & How to Prevent Them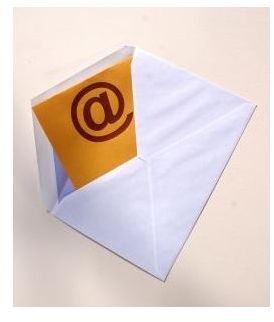 Phishing Tactics
"We've detected unauthorized attempts to log in to your account. Please confirm your identity by clicking the link below."
Worried? Ready to click right away to set things right? That's the emotional hook to watch out for, because this is what phishing often looks like: emails posing as communiqués from a person or business you trust lure you into divulging personal information and compromising your Internet safety. Phishing can be spotted and avoided, though. Here is how to spot phishing attempts and how to avoid them.
How to Spot Phishing Attempts
Remember: Phishing scams prey on your trust.
Phishing emails will look like they come from someone familiar: your bank, a website you frequent or shop at like Amazon or eBay, or a social networking site like Facebook.
Phishing emails may look like they're from someone you personally know, such as the president of your company or the head of your company's IT department. This is a more specialized form of phishing known as spear phishing.
Phishing emails may direct you to call a phone number. These phone phishing scams will then prompt you to enter sensitive personal information such as passwords or account numbers when you call.
Phishing emails often contain an official-looking link and instruct you to click on it to "confirm" your identity or account information. These links go to a site that looks like the one you're familiar with, with similar graphics, but it actually a different site owned by the phishing scammers.
Phishing may appear in the form of popups in your Internet browser, imitating the look of a familiar site and asking for account information.
Image credit: ©hoefi at sxc.hu.
Internet Safety: Phishing Threat Protection
Follow these steps to protect your Internet safety. Phishing is easy to spot once you know how, and it's easy to stop in its tracks. The main thing to keep in mind is to not do anything from within the email itself.
If you suspect an email is a phishing attempt:
Do not hit "reply" and respond to the email.
Do not click any links in the email. If you remain curious about a link, type it directly into your browser.
Block popup windows in your Internet browser, and do not fill out any popups.
Do not click in any links in popups.
Do not call any phone numbers with area codes you don't recognize.
More Phishing Protection Tips
Keep your Internet browser and operating system software updated.
Run up-to-date antivirus software and a firewall.
Never transmit personal information insecurely. If you don't know how to secure a communication or whether it is secure, it isn't. On a website, "https" is the prefix that denotes a secure connection. For email, strong encryption can protect messages you send, but it may be simpler to just avoid transmitting sensitive information via email.
In the U.S., forward phishing email scams to

[email protected]

.
You can never be too careful when trying to ensure your Internet safety. Phishing is a sneaky sort of threat, but when you know what to look for, it's easy to spot and avoid. In the end, how can you prevent phishing? By being cautious and aware, and following these tips, you'll be able to stop phishing attempts in their tracks.