Which is the Best Anti-Spyware: Spy Sweeper Vs. Spyware Doctor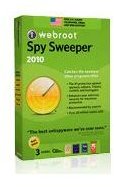 The Candidates
Webroot's Spy Sweeper has received many top tens, including one review right here on Bright Hub. A Bright Hub reviewer has also given a thumb's up on PC Tool's Spyware Doctor, but which one is best for your anti-spyware needs?
We'll tell you here what each can do to help you battle out the question of which is better, Spy Sweeper vs. Spyware Doctor?
Webroot's Spy Sweeper (5 out of 5)
The latest version of Webroot's Spy Sweeper is 6.1 and it comes as a top pick at a download price of around $20. This anti-spyware program offers what is perhaps the most sought after feature, the ability to run scheduled or real-time scans, especially since any anti-spyware program won't really speed up your PC. Like one of my favorites, CA Antivirus, Spy Sweeper also constantly stops malware and spyware and quarantines threats before you even know about them. If that's not enough, scans can even be customized to scan only the files or folders you designate.
It's easy to download and install with helpful icons to help you select what you need to do when you want to do it. If you don't want to be bothered with scheduling tasks, not to worry, it offers easy to spot alerts. It comes with great a backup feature that includes online access to your files and folders.
As far as blocking spyware and malware, Spy Sweeper is effective against not just spyware but parasites, data miners, adware, cookie trackers, browser hacks, keyloggers as well as Trojans. It also comes with 15 shield blockers (12 are pre-set and recommended) that battle almost any type of threats while browsing, downloading software or images.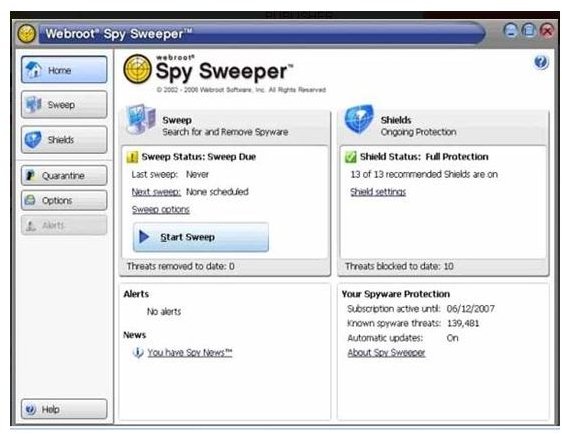 It's a great anti-spyware and adware prevention tool for your email accounts and also offers protection against phisihing and spam attacks. If any problems arise from scans or shield blockers, you can print out reports that are in layman's terms telling you what to do.
The quarantine feature is awesome for removal of any harmful elements that enter your operating system—it walks you through removal or can be set to detect and remove spyware instantly.
If gaming is your thing, you can set it to the gamer mode for less interference. All and all, this anti-spyware, for the price, gets a top pick, especially for it's great FAQ sections, online and phone support. Spyware gets our vote as a top five choice for anti-spyware solutions.
PC Tools Spyware Doctor (4 out of 5)

A bit pricier than Spy Sweeper, PC Tool's Spyware Doctor Version 7 is available for around $30. It's greatest achievement has to be the over 3.5 million spyware detection tools it comes with and PC Tools continues to develop even more spyware threats with each update.
It's IntelliGuard feature identifies and protects against ten various spyware categories. And, you can add an extra antivirus engine to the program for twice the battle against unwanted malware and adware.
Installation is easy but instead of easy icon tools, you get dialog boxes; still simple for even beginners. Scans can run preset, automatically or scheduled and some users say Spyware Doctor detects and eliminated spyware faster than its competitors.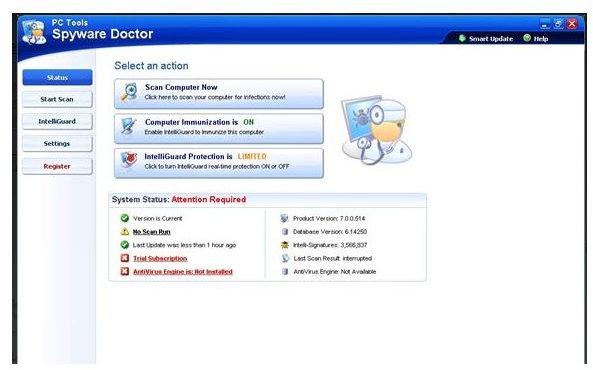 For rootkits and keyloggers, it's not as good as Spy Sweeper but PC Tools promises constant updating to stay ahead of the game. Spyware Doctor comes with 10 shield blockers and their IntelliGuard features are useful for preventing spyware from gaining access more than once—a definite must have.
As far as operating system interference, there is a marked difference from Spy Sweeper and you may notice some computer slow down, but you can still complete tasks. Scan options are cool because you can design the types of scans you want as far as depth inside your computer, files, folder, and email or keep it short and sweet.
If you're stuck, PC Tools does have forums along with great customer support that includes online chat, email or telephone. The one great thing about Spyware Doctor is the constant updates that PC Tools says come almost daily. With those daily updates, you do have to sacrifice some speed.
While some users say AVG is best and free, Spyware Doctor is priced fairly for its constant updating and gets four out of five in our book.
Summing Up the Spyware Candidates
With so many anti-spyware programs available on the market, if your budget is tight, Bright Hub offers many reviews on free anti-spyware programs. If you do choose a paid anti-spyware program, Spy Sweeper or Spyware Doctor, both are effective, with a small edge going to Spy Sweeper for price, easy menu options, and the 5 additional shield blockers that come with this anti-spyware tool.
Resources: Top 10 Reviews - https://anti-spyware-review.toptenreviews.com/spyware-doctor-review.html
Image Credits: Screenshots (JScheid) / Top 10 Reviews