Selecting a Bachelor's Degree: Network Security - College Programs Worth Pursuing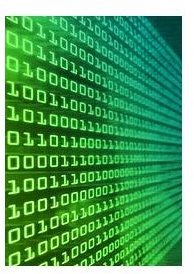 Bachelor's Degree: Network Security Options
If you are interested in the field of network security, you can complete your degree online or through an onsite college campus. The colleges listed are reputable programs you may want to consider pursuing.
University of Phoenix
The University of Phoenix has several onsite locations throughout the U.S. They also offer an online program. Many of the students attending this school are employed full time while pursuing their degree.
They offer a Bachelor of Science in Information Technology with specialization in Information Systems security. The program focuses on increasing the student's technical knowledge by using software tools used in information security systems. Principles and concepts related to the protection of information assets of an organization are studied, along with other working skills needed on the job.
According to the University of Phoenix Academic annual report of 2009, completion rate for bachelor's degrees is 55% for those who finish in three years. For over three years the success rate is 63%.
In addition to general education courses, the following classes will need to be completed in order to get the bachelor's degree:
Introduction course to Information Systems Security
Information Systems Risk Management
Enterprise Security
Network Security Application Implementation
The annual tuition cost (as of Fall 2009) - $12,687 ($11,937 tuition + $750 books)
Cost per credit unit: $398
Kaplan University
Kaplan University specializes in online programs related to business, education, healthcare, law and technology. They also have onsite campuses in Iowa, Florida, Nebraska and Maryland. College credits from other accredited schools can be transferred.
Kaplan offers a Bachelor's Degree: Network Security called "Information Technology with a specialization in Information Security and Forensics." The program provides the skills needed to be able to investigate system vulnerabilities and provide solutions that will protect a business against security attacks. Other skills that can be learned are related to critical thinking and technical competency. Completion of the degree can open the door to entry level positions as Network Security Analysts, Information Security Analysts or Computer Forensic analysts.
In addition to general education courses, the following classes will need to be completed in order to get the bachelor's degree:
Networking Concepts
Network Administration
Intro to Network Security
Computer Forensics
Intrusion Detection & Incident Response
Digital Forensics
Information Systems Security
According to the Kaplan University website annual cost to attend is $16,695.
Cost per credit unit: $371
Utica College
Utica is an online and onsite college. The onsite campus is located in Utica, New York.
The school offers a Bachelor of Science Degree Cyber Security specializing in Information Assurance. Courses in cyber security are taught by faculty members that are experts with cutting edge fraud investigation and management techniques.
Utica's unique cyber security bachelor degree program prepares students to understand vulnerabilities and threats that affect corporate and government networks. Courses include information on safeguarding vital information for business and society. Theories of crime investigation, fraud management and financial crime are studied from a global perspective. You can also learn how to secure computers and networks as well as conduct investigations of cybercrime and computer forensics.
Completion of this degree will allow you to work in fields like corporate and industrial security, law enforcement, government, intelligence services, banking and finance, homeland security.
In addition to general education courses, the following classes will need to be completed in order to get the bachelor's degree (120 overall credit units):
Computer Information Security
Cybercrime Law & Investigation
Senior Seminar in Cyber Security
Internship (6-15 course credits)
2 elective courses related to network security, crime investigation or security administration
According to Utica website annual tuition cost is $26,764.
Cost per credit unit: $350
Image Credit
Image for Bachelor Degree: Security Specializations article by https://www.sxc.hu/profile/flaivoloka Flavio Takemoto