Top 3 Small Business Spyware Programs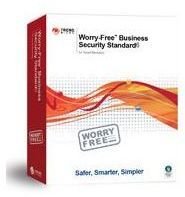 Why You Need Spyware Security
As a small business owner myself, I have experienced the unwanted virus or two from unsuspecting employees clicking on spyware and adware. When this happens to the small business owner, your computers and network could become infected. You also risk infection through phishers or hackers, which could cause personal and business information to be compromised.
To protect yourself from these spybots, you need to make an investment in business spyware programs. Here we take a look at the top three.
Trend Micro Worry-Free Business Security (5 out of 5)
Trend Micro's Worry-Free Business Security 6.0 received a five star review from PC Magazine and from a Bright Hub review by Mark Muller. This maintenance free anti spyware for small businesses helps stop viruses and spam as well as email, file, and web threats. It also updates automatically.
Some of the features included in Worry-Free are scanning and blocking of inappropriate websites through employee browsing, a smart scan that runs automatically with small impact on operating systems, the ability to schedule scans at off-times, and the capability to identify new threats and even check USB devices.
Trend Micro's Worry-Free 6.0 comes in both a standard and advanced edition. The standard is effective for the small business owner looking to protect networks and individual PCs where the advanced edition offers multiple layers of protection including email protection from viruses and other threats.
Worry-Free's pricing for 5 users and 24 months of support is around $250 for the standard edition and $400 for the advanced edition. Their website offers a great data sheet on all the specifications. Trend Micro does offer a 30-day free trial version of Worry-Free but you are required to enter personal information prior to download.
Symantec Endpoint (4 out of 5)

Symantec's Endpoint for Small Business is a combo of their antivirus protection and advanced threat protection that guarantees not only your server is protected but laptops and PCs as well. Endpoint protects against threats such as viruses, spyware, and malware all in one integrated product. For a more intense look at Endpoint, you can also browse their data sheet for specs and enhancements.
Some of Endpoint's features include their new rootkit protection, reduced memory footprint, scheduled scan times that keep users working, a firewall engine, and generic exploit blocking (GEB) that stops malware from entering your network.
Symantec's Endpoint also offers their trademarked TruScan and ThreatScan and is available in four versions with a quick comparison chart on their website. Endpoint is available for 5, 10 or 25 users at $200, $365, and $715, respectively and offers handy online chat assistance if you're not sure which version is best for your business spyware programming needs. The 30-day demo download does not require you to enter personal info to see, feel, and touch this software.
McAfee AntiSpyware Enterprise (3 out of 5)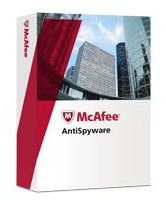 McAfee's AntiSpyware Enterprise protects PCs and servers against spyware, identity theft, network corruption and even scans registry entries and other files on your servers. McAfee claims it will also block and defeat unwanted viruses and malware before it compromises your system.
They also offer a data sheet for interested buyers to explore along with a 30-day free trial, however, much company information is required before download and you agree to have a salesperson contact you on your small business spyware program needs before you download the free trial.
McAfee's website makes it hard to decide upon which spyware program is best for your business especially because if you hit the " back" button, you are constantly re-directed to the page you just visited, so basically you must start over again and again.
Five licenses of AntiSpyware Enterprise costs approximately $100 but I couldn't find out from their website if that includes any support. Along with their AntiSpyware Enterprise software for small businesses, they also offer their Saas Endpoint Protection, Active Virus Defense, Active Virus Scan, and the Total Protection for Saas Endpoint that apparently includes all of these programs for around $450 for a one-year subscription.
Although McAfee has been around for quite some time and does offer some free online antivirus programs that are effective, choosing what you need for your small business from their website is difficult.
Summing Up Business Spyware
There are other companies as well that offer great protection including CA Antivirus and Microsoft Forefront. In the end, your network administrator or a representative from one of the companies mentioned here should help you decide which business spyware program is right for your business and you might want to skip the programs that are module based due to price.
Image Credits: Screenshots/JScheid