What is the Least RAM Intensive Virus Protection Software?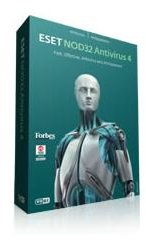 What is the Least RAM-Intensive Virus Protection Software?
Of all the applications installed on your PC, it is often the ones whose very design is intended to protect that cause the most problems.
I am, of course, referring to anti-virus software, and the regularity with which it causes system hangs and crashes while in the act of protecting your PC and your data. Often data can be lost, making the presence of virus protection software somewhat counter-productive.
More often than not, these crashes are down to resource management issues – while minimum requirements for running the applications might be stated on the product documentation, it is rare to find any information on how well the software runs on systems with these low specifications.
As such, the only option for any security-award PC user is to search out security software with a lower resource overhead.
Suggested Anti Virus Software
CPU and RAM intensive software or security suites that you should avoid are generally the big names. McAfee, Sophos and Symantec products are designed for successful use on high-end PCs rather than the self-build your neighbor gave you. As such, you should be looking at one of the following options:
**
Avast – available completely free from www.avast.com, Avast Home Edition antivirus software also provides anti-spyware and anti-rootkit protection, as well as P2P (peer to peer) and IM (instant messenger) shields for protection against malicious code sent via file sharing and messenger apps. Use of Avast Home Edition, while free, requires registration.
Microsoft Security Essentials – this free tool from the makers of Windows is available free to anyone using a legal and licensed version of Windows XP, Vista and 7. Designed to visually integrate with the operating system, Microsoft Security Essentials (available from www.microsoft.com) operates unobtrusively, providing a good level of protection from viruses.
ESET NOD32 - available for around $40 (or £29.95), NOD32 is marketed as the ideal antivirus for old operating systems such as Windows XP and the designers pride themselves on its fast scanning speed, remarkable considering it requires less memory and CPU resources than other premium products. Visit eset.co.uk for more information and to purchase NOD32.
How About an Internet Security Suite?
Alternatively, you might opt for the all-in-one option. Comodo Firewall + Antivirus is a free to use internet security suite, combining both Comodo's firewall and antivirus products. Available free from personalfirewall.comodo.com, you have the choice of installing either or both of these applications, and overhead is minimal – in fact this is the system I use, and in my opinion it is the least RAM intensive virus protection software available.
With the options provided above, you should be able to find a suitable virus security application to suit a range of computer systems and specifications. Other tips for minimizing resource-hogging interference from antivirus software include removing large external USB storage before running virus scans (in order to run a dedicated scan of the device later on) as well as scheduling scans to take place when you wouldn't normally be using your PC.