Trend Micro Internet Security Pro 2010 Review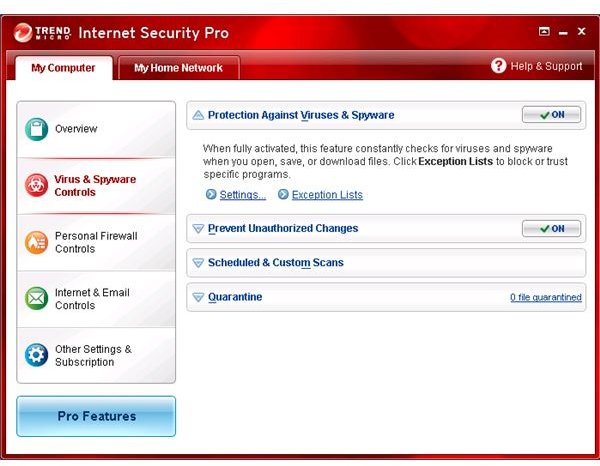 Features and Installation
Trend Micro Internet Security Pro 2010 (TMIS) includes several of the same features from TMIS 2009. Below is a list of notable features:
Anti Virus and Anti Spyware protection
Protection from unauthorized changes to applications
Email and Image SPAM filtering
Web Filtering preventing you from downloading malicious software and accessing malicious sites
Web Filtering by category (Parental controls) and time limits
PC performance optimizations
2GB Online backup storage
Installation
The installation of TMIS went pretty smooth with a small automated installer downloading and installing the main program (about 100 MB). The whole process took about 10 minutes from start to finish. After TMIS is finished installing, you'll need to activate your subscription. Again, this was a pretty quick and painless exercise. Afterwards, TMIS is completely installed.
Virus and Spyware
Anyone who has used Trend Micro Anti Virus before will be familiar with the TMIS interface and options for virus and spyware control. Several options are available to set scan times and actions to complete when viruses and spyware are encountered. You can also have TMIS monitor files on your computer looking for unauthorized changes. The interface is easy to navigate by using expanding\collapsing tabs while still providing enough control to keep most power users happy.
Personal Firewall, SPAM and Web Filtering
TMIS 2010 also includes a pretty comprehensive firewall giving you the ability to manage profiles and application exceptions. It's definitely more advanced than the built in Windows Firewall and is a welcome addition to this suite.
TMIS SPAM filtering lacks any kind of advanced features with the only control available to enable or disable the feature.
Parental Control was another highlight giving you options to tie a policy to a specific user account. The interface was better than some other popular parental control tools. The one issue I had with Parental Control was that during editing a profile, TMIS crashed and forced me to restart it. After editing the same profile again, I couldn't replicate the issue.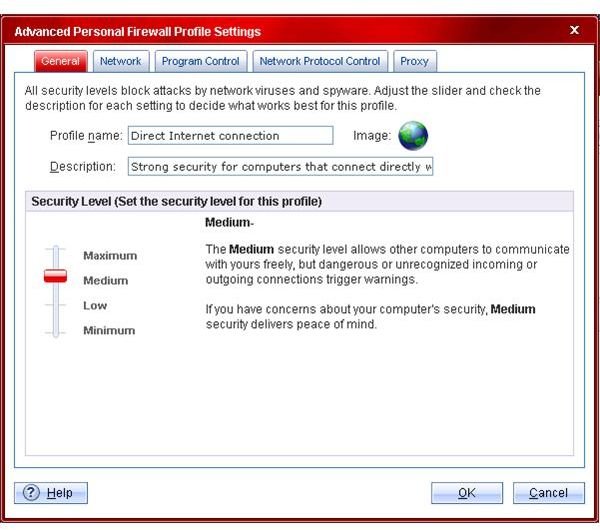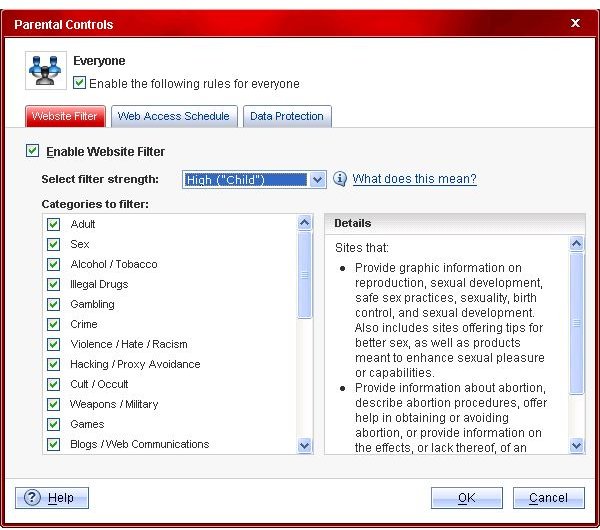 Pro Features
The above features are all part of the Trend Micro Internet Security. The "Pro" version that I'm reviewing adds a few extra features. These include the Trend Micro Vault, System Tuner, Trend Micro Toolbar and Mobile Security.
The unfortunate thing is that though these are useful tools, many of them can be installed for free.
This may be a bit simplistic, but in general…
TM Vault can be replaced with… Windows 7 Bitlocker.
System Tuner can be replaced with… CCleaner (see my article on free PC tune up applications).
TM Toolbar can be replaced with… McAfee Site Advisor plugin for Firefox or Internet Explorer (Free).
Mobile Security isn't really something most people worry about. Very few viruses exist for mobile phones…
In short, the Pro features feel like cheap add-ons with some of the products above implemented in better ways (for free!). However, it is nice to have all of the tools managed by one application. If cost is an issue, go with the free tools, otherwise these tools will meet most user's needs.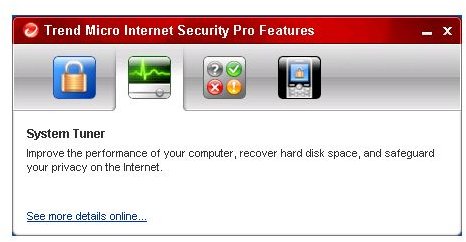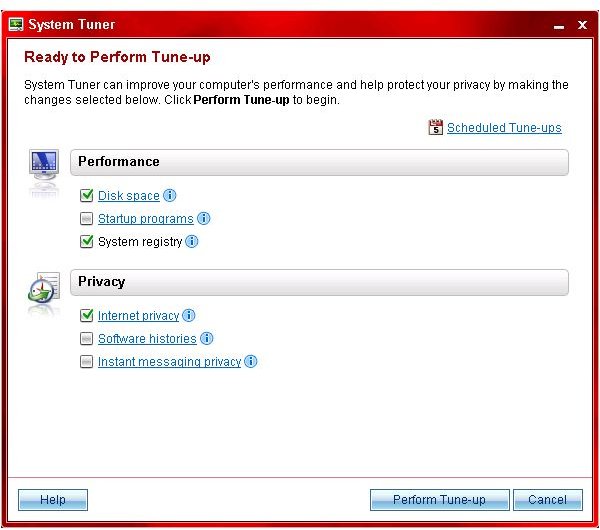 Pricing and Overall Score (3 out of 5)
Trend Micro Internet Security Pro 2010 retails for $69.95 and can be installed on up to three home PCs. One thing to be aware of is that the fee is a yearly subscription. You are free to use Trend Micro for a short while after your subscription runs out, but you will be unable to apply updates. After a few months, the application will refuse to run forcing you to renew or find alternative protection. It's unfortunate a product with as many features as this requires you to pay a full fee every year. For users with 3 PCs to install this on, it's a pretty good deal – about $23/computer per year. However, if you only have one PC to install on, the steep $70 price isn't worth it. If you are partial to Trend Mico, I'd go for the "Standard" edition of Trend Micro Internet Security and skip the "Pro" version.