Network Security Training Online – Which is the Best?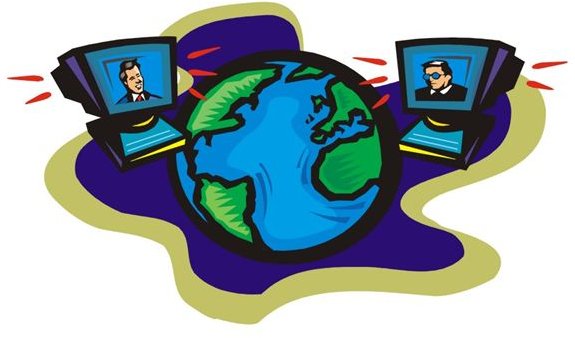 Why Online Network Security Training?
Online network security training helps you learn at your own time. I won't say that it always allows you to learn at your own pace, as most institutions have a fixed duration for their courses. However, online network security training helps you study at your convenience. You do not have to drive through the traffic to your institution. You need not re-arrange your timetable. You can always schedule it before or after college. If you work somewhere, online training helps you get training at nights or in the early hours of the day so that you do not stress yourself.
Among other benefits of online network security training are that you get better study material so that you can better understand the security systems. For a ground based computer network security training institute, it would be hard to simulate real time networking environment where they can show intrusion attempts, etc. Even if you find such an institute in your town, you may find the training charges too expensive for you. Comparing the training costs, online network security training institutes offer you simulations of such scenarios at a lesser fee. You also get the best libraries and trainers who can guide you to your dream job/title.
However, before enrolling with any training institute, do some research and consult others so that you get the best training for your time and money. The best online training institutes have student counseling departments that help with almost everything related to training and certification.
Image courtesy: Theirwords dot com
The next section looks at some of the best online network security training courses and institutions that can enhance your profile - whether it is for a job or for a promotion.
Best Online Network Security Training – An Overview
Several network security training courses exist online. Almost every online institute has its own course, making it difficult for you to decide. In some cases, your organization might tell you what course to attend. Whether you are a beginner or wish to add a feather to your profile, the following online network security training options should help. Note that for all of the following, you can get certification by taking online Prometric exams, mostly in the form of multiple choice questions.
Security Plus - The most basic certification in computer security, this course also covers basic network security. The American National Standards Institute (ANSI) recognizes Security+ as basic computer security training. CompTIA (Computing Technology Industry Association), a renowned body has designed the course. It has also designed courses such as A+, Network+, and other IT courses. You can register for the examination through your nearest Prometric testing center. You can opt to study for the certification through any online training institute or you can study on your own, using books designed specially for the course.
Cisco Courses – Cisco offers several certifications in the field of Network Security. For Cisco certifications, the best online network security training centers are Cisco Learning Partners, Cisco Networking Academy, and Cisco E-Learning. You get good training with plenty of simulations and excerpts from real life environment. These offer the best understanding of different situations and handling such situations. Cisco offers courses at five levels – from basic to expert to architectural levels. Among the most popular certifications are CCNA – Security and CCSP (Cisco Certified Security Professional). You can get more information on Cisco Security courses at Cisco's Learning Website.
Certified Information Systems Security Professional (CCSSP) – Designed by ISC-2 (International Information Systems Security Certification Consortium), the CCSSP is one of the most complex courses intended to cover different aspects of IT security. One of our Bright Hub articles offers more details on CCSSP. Check out the ISC-2 website for CCSSP online network security training, course details, and for exams.
This post is part of the series: Computer Security - Training and Responsibilities
This series aims to introduce you to Computer Security, especially when it comes to LANs or any networks. The series covers IT training, reducing training costs, where to get training, and the responsibilities of Network Security Administrators.