Free Removal of Computer Virus - Options, Software and Techniques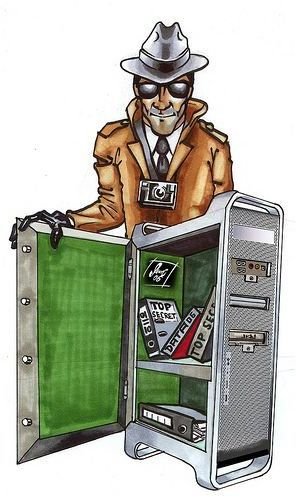 Who hasn't had a computer virus infection? Even if you think you haven't had one, there is no guarantee that your computer doesn't have an undetected virus. Unfortunately, some users don't have the resources to buy and install a virus removal tool that can fix a wide range of threats viruses such as Trojans, Internet worms, and spy ware. Fortunately, there are some options that can be used for free removal of a computer virus.
Use Online Virus Scanners
Assuming that your computer is not impaired to the extent that it cannot access the Internet, there are free online scanners to rid your computer of a virus. Using an online virus scanner may be slower than installing a program on a the computer, but it is a convenient option to have just in case you want to do a quick scan on a new computer you are using at a friend's house or a café. Some top rated online virus scanners include:
Trend Micro Housecall
Kaspersky File Scanner
Virustotal
Jotti Online Malware Scan
Installing Free Antivirus Software
By far the best way to obtain free removal of a computer virus is to install a free anti-virus program. Free antivirus removal tools are quite effective at preventing and removing most, if not all viruses. In fact, most free antivirus editions are actually scaled down versions of well known and top rated antivirus software. Some popular free antivirus software packages include:
AVG Anti-Virus Free Edition
Avira AntiVir Personal - Free Antivirus
Avast Home Edition - Free Antivirus
Panda Cloud Antivirus Free Edition
Restore From a Backup
If you suspect that a virus has corrupted your boot sector, use a rescue CD to boot the computer from a clean set of system files as a first step in removing the virus. Free rescue CD utilities are provided by many vendors at no cost with the purchase of a new computer, or can be downloaded online or installed from the operating system.
Once the computer is up and running, you can restore any corrupted file from a backup that you had previously saved. Using a backup may be the only option if a virus has corrupted a file or document to the extent that a virus removal tool can't restore it.
Removing Viruses Manually
Learning how to remove viruses manually can be a technical and time-consuming process. But there may be no option if there is no Internet connection to get a virus removal tool online, or the installed antivirus program is not working. The process involves finding every instance where the virus has made a change or addition to the system and reversing it. This often involves making changes to the registry and systems folders, which can affect the stability of the computer if not done correctly.
It is recommended that you backup your files, before you try to remove the virus so that there is recourse should the worst happen.
Steps for Removing a Virus Manually
Step 1. Start the computer in Safe Mode.
Step 2. Backup the registry and any other system file that will be modified.
Step 3. Look for services that the virus is running; stop the service and disable it.
Step 4. Look for instances where the virus has installed itself (i.e. the registry, Win.ini, Boot.ini etc).
Step 5. Check the startup folders to see if the virus is starting a service there; delete any malicious service you find.
Summary
While there are options that allow users to rid their computer of viruses for free, the free removal of a computer virus is not an option that unexperienced computer users should attempt. Regardless, computer owners can use online scanners, or free antivirus software if they can't afford a more robust paid solution. If you have the knowledge, try to remove the virus or try to restore corrupted files from a backup.
Image Credit: "Malware Threat." Author:Sophos D/A/CH Presseinfo