Microsoft Security Essentials Installation Error - Can't Install Microsoft Security Essentials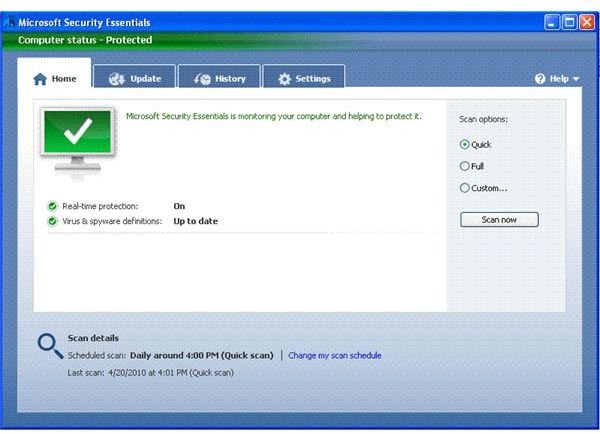 Can't Install Microsoft Security Essentials – Possible Causes
You shouldn't get any Microsoft Security Essentials installation error if everything is fine. You can't install Microsoft Security Essentials if:
You have another antivirus installed
You could not remove the previous antivirus properly
Your Windows Installation is not genuine
Your copy of Windows Installer is lower than 3.1
The Windows Installer Service is not running
Microsoft Security Essentials comes as a complete installation package unlike AVG that gives you the only the installation initiator. While Microsoft Security Essentials easily installs, AVG takes time to download and install each component separately. Only if your copy of the MSE installation package meets any of the above-mentioned five factors, you get the Microsoft Security Installation Error 0x80070643.
Let us see how to proceed when you can't install Microsoft Security Essentials.
Microsoft Security Essentials Installation Error – How to Proceed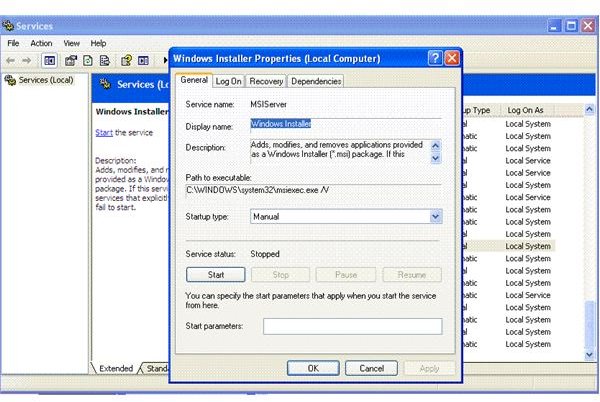 If your first attempt to install MSE terminated with the Microsoft Security Essentials installation error, proceed as suggested in the following paragraphs. MSE installation package checks for the genuineness of Windows before it proceeds with the installation. If your copy of Windows is not genuine, you can't install Microsoft Security Essentials. The installation prompts you that the Windows copy is not genuine and hence it can't install. In such case, you can contact the vendor to get your Windows replaced with a genuine copy.
If the MSE passes Windows Validation and still the installation terminates with error 0x80070643, you need to check the other factors.
1 Check if you have any other antivirus present on your computer. If yes, remove it using the Uninstall option in the related All Programs sub menu (for example, if you have AVG installed, browse to All Programs and open the AVG sub menu). If there is no Uninstall option, open Control Panel -> Add/Remove Programs and then uninstall the antivirus. Note that the Add/Remove Program option employs Windows Uninstaller that can trace only the main elements of third party antivirus to remove it. Very often, it leaves behind traces of the antivirus in form of registry entries and sundry files spread over the Hard Disk. To remove these leftovers, use CCleaner or any other good computer cleaning software. Remember that CCleaner has different options to clean your hard disk and registry. Use both. After cleaning the computer, reboot and try installing MSE again. If you still get Microsoft Security Essentials Installation Error, you need to check out if the Windows Installer is above 3.1 and if it is running.
2.1 To check the Windows Installer version, browse to C:\Windows\System32 under Windows XP. Right click on MSIEXEC.EXE and click on Properties to check the version. If it is below 3.1, connect to the Windows Update site using Tools menu in your Internet Explorer. At the Windows Update site, click on the Custom option and when presented with different components, click on Clear All to deselect all items. Select the Windows Installer Service and click Review and Install Upgrades at the top of the page. After installation, reboot and see if the Windows Installer Service is running.
TIP: If you wish to download Windows Installer 3.1 and not its latest version, you can get it directly from this webpage.
2.2 You need not check the version of Windows Installer in Vista or Windows 7 as they come with version 3.1. To check if the Windows Installer Service is running, open the Control Panel -> Administrative Tools -> Services. Scroll down to Windows Installer and double click it. Is the service is being displayed as Stopped, click on Start and run the MSE installer (See Figure). You should be able to install MSE without any Microsoft Security Essentials Installation Error. If you still can't install Microsoft Security Essentials, you need to contact Microsoft Support for MSE.
This post is part of the series: Microsoft Security Essentials Problems - How to Fix MSE Errors?
This article series intends to help you with problems and questions associated with Microsoft Security Essentials, the free antivirus from Microsoft. It covers the most common Microsoft Security Essentials Installation problem while covering other problems as well.