Web Browser Security Problems - Blocking Adverts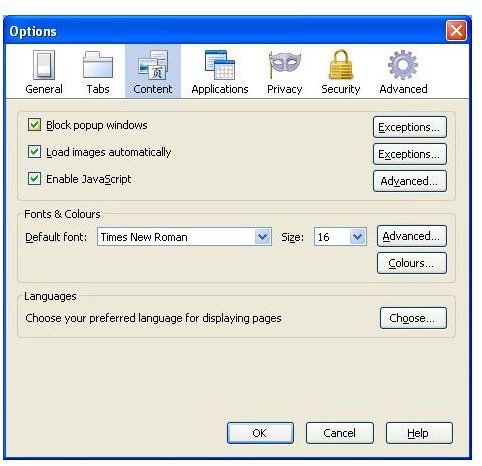 Faster, More Secure Browsing
One of the most irritating things about browsing the web are adverts – while there was a time that the majority of respectable websites would only offer adverts that didn't intrude upon your browsing, this is no longer true. Unless you're using a website that doesn't employ adverts, the chances are you're regularly exposed to animated ads in side bars and across the top of pages, pop ups, pop unders and so on. The latest phenomenon – the "overlay" is a particular irritant.
Worryingly, there is more to these ads than just an irritation. Their primary aim is to generate revenue for both the website and the advertiser – a result of this is that they send a cookie to your PC that will track your online movements, tailoring adverts to your browsing behavior.
You can prevent adverts from interrupting your browsing by configuring your preferred browser.
Addressing Security Problems - Blocking Adverts in Your Browser
The easiest way to prevent the display of adverts is to configure your browser. If you're not already using Internet Explorer 8 or Firefox 2 or later, you should consider upgrading to these browsers straight away if you wish to block adverts.
Each of these browsers is equipped to prevent the majority of popup adverts (those that appear in a new browser window) and will alert you when a website attempts to launch a second browser window, which you can allow or deny. The adverts you're trying to block are using the same scripting to create the popups as innocent websites use to display login windows and other useful things, so being able to allow or prevent this – and have your browser remember your preference – is very useful.
Configure Firefox to Block Adverts
If you're using Firefox to block adverts, you can find the key settings you need on the same screen.
Go to Tools > Options and on the Content tab, make sure the Block popup windows box is ticked. Note that you can edit which popups are blocked via the Exceptions button.
Also on this screen, you will see the option Enable JavaScript. JavaScript support is a very useful element of webpages, and makes sites like Facebook and Google Mail so simple to use. However it is also used extensively in advertising code – as a result you might wish to disable this scripting.
On the Privacy tab, you might also wish to consider altering your Cookies settings so that they are deleted when you close Firefox or you are asked what you wish to do with them.
Configure Internet Explorer to Block Popups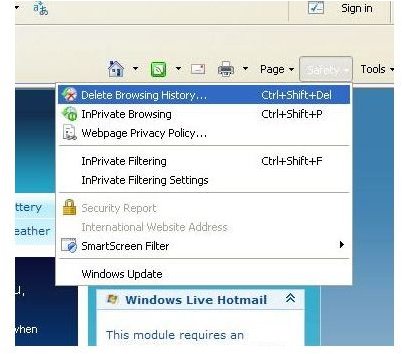 In Internet Explorer 8, there is a built in popup blocker, designed specifically for these sorts of security problems. Blocking adverts in Internet Explorer 8 can be achieved by going to Tools > Popup Blocker. As with Firefox, you can set exceptions to this rule, via Tools > Popup Blocker Settings, as well as specify a Low, Medium or High level of blocking.
Also in the Tools menu (and the Safety menu) you can access InPrivate browsing, a special mode which will prevent IE from storing tracker cookies.
JavaScript can be disabled in Internet Explorer by going to Tools > Internet Options > Security > Custom Level and browsing through the list until you find Active Scripting. Set this to Disable to block JavaScript.