Best Computer Security Training – Which Course is the Best?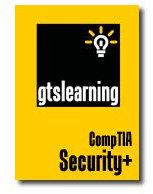 Security Plus - The Best Computer Security Training for Beginners
Among the best computer security training is the Security+ training. You can apply for the certification through one of the accredited centers of CompTIA (Computing Technology Industry Association). CompTIA is responsible for framing the coursework of several other IT certifications such as A+, Network+, and many others. The exams are mostly conducted online using Prometric testing centers.
The American National Standards Institute (ANSI) recognizes the Security+ as basic security certification. You can also opt for Security+ as an elective while applying for exams such as MCSE and MCSA certifications from Microsoft.
Security+ covers several computer security topics, the most important being – cryptography and access control. The exam contains 100 multiple-choice questions based on different aspects of security. You can prepare for the examination on your own. If you wish so, I recommend the book, "Security Plus Guide to Network Security Fundamentals" by Mark Ciampa. It covers all the important aspects of the course. You can also get an online version of the book. Besides, several institutions offer online computer security training for Security+ exams. Visit CompTIA's Security+ section for more information on the exam.
Image Credit: GTS Learning
The most demanded and best computer security training is the CISSP, meant for IT security professionals only.
CISSP – Best Computer Security Training for Professionals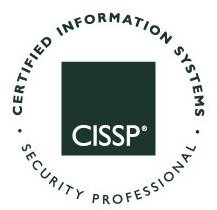 Considered the best computer security training for IT professionals, several organizations either hire CISSP certified professionals or sponsor their best professionals so that they can clear the exam. CISSP stands for Certified Information Systems Security Professional. Like Security+, this certification is also awarded by a non-profit organization that calls itself ISC-square (International Information Systems Security Certification Consortium). This program is a highly sought certification by security professionals who want the best computer security training to rise to the top.
Whatever be the requirements of an organization, a CISSP offers an edge over others. The computer security training has ten topics or areas of interests, which the ISC-Square terms "domains." You need to clear all ten domains even though you can get only one out the three specializations at a time. The ten domains are:
Access Control;
Application Security;
Cryptography;
Disaster Planning;
Risk Management;
Legal Obligations;
Operations;
Physical Security;
Security Design; and,
Telecommunications Security
Coming to CISSP specializations, they are:
Information Systems Security Architecture Professional (ISSAP – Specialization in Architecture);
Information Systems Security Engineering Professional (ISSEP – Specialization in Engineering); and
Information Systems Security Management Professional (ISSMP – Specialization in Management)
However, you can get more than one specialization by applying for the others at a different time. No matter what your specialization is, it is valid only for three years. After three years, you have to apply for renewal of the certification.
The basic requirements to get this best computer security training certification is that you should have worked for five years (full-time) in any two of the above mentioned domains. The examining body also looks at your background to ascertain the work experience and to check for any criminal cases against the applicant. There are some waivers too (you need only four years experience if you hold a Masters degree in computer security).
This exam is also conducted by Prometric and contains multiple-choice questions. There are 250 questions in all. The exam duration is a respite though. You have full six hours to complete your exam. I would not recommend sole self-study if you wish to appear for the course. Several institutions all over the world offer the course both online and offline. Online courses are better as you can study at your convenience. One of the best computer security training institutions per my opinion is Sans Computer Security Training.
For more information on the best computer security training, please visit the official website of ISC-Square.
Related Reading
How to Reduce IT Security Training Costs
This post is part of the series: Computer Security - Training and Responsibilities
This series aims to introduce you to Computer Security, especially when it comes to LANs or any networks. The series covers IT training, reducing training costs, where to get training, and the responsibilities of Network Security Administrators.