Microsoft Security Essentials Comparison - Microsoft Security Essentials vs AVG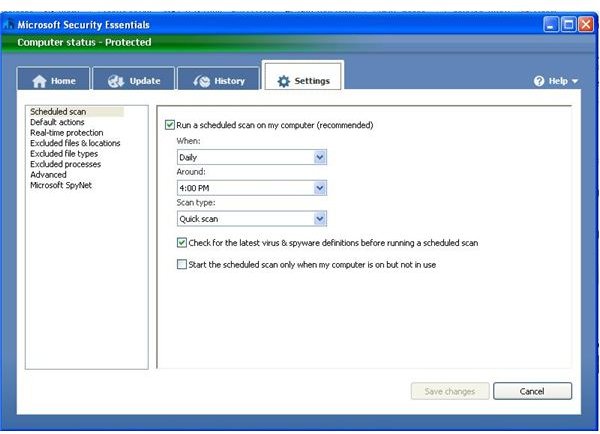 Microsoft Security Essentials Comparison Reviews – An Overview of MSE
Online Microsoft Security Essentials comparison reviews show the free antivirus product from Microsoft in both poor and bright lights. Reviews that compare MSE (Microsoft Security Essentials) with Norton say that MSE is almost useless. Reviews that compare MSE with other free antivirus products gave mixed response. Let's have our own Microsoft Security Essentials comparison with AVG, and see which package is more effective and easy to use when it comes to Microsoft Security Essentials vs. AVG.
Before proceeding with the comparison of MSE and AVG, let us have a quick look at the free product from Microsoft. This is not the first time that Microsoft has offered a free antimalware product. It has already provided MSRT (Microsoft Spyware Removal Tool) as part of Windows updates and Windows Defender. If you are using MSRT, make sure you download the most updated version of MSRT every month. You can download the latest version of Windows Defender separately.
Before providing a free antivirus solution, MSFT was offering OneCare as a subscription antivirus tool with a built-in firewall. While withdrawing OneCare from the market, MSFT announced its successor, MSE under the code name Morro. When the software giant released the antivirus software, Microsoft shocked the world by announcing Morro as freeware and named it Microsoft Security Essentials. The next section looks at Microsoft Security Essentials vs AVG.
Microsoft Security Essentials vs AVG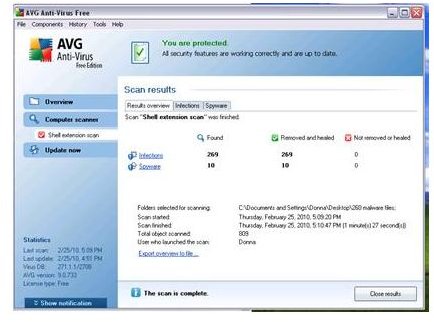 We will evaluate Microsoft Security Essentials vs AVG on four criteria: Installation, User Interface, Customer Support and Performance. It is necessary to mention that neither MSE nor AVG has a built-in firewall. They are both just anti-malware and do NOT offer protection against hackers. If you need the AVG firewall, you will have to purchase the AVG 9.0 Security Suite. You can also use a free firewall such as Comodo or Zonealarm. Please check our review of the top ten firewalls so you can select the best one for you. If you are using Windows Vista or Win7, you may also consider the Windows firewall.
Microsoft Security Essentials vs AVG – Installation
The free version of AVG is only 900 KB as it is a setup launcher. On the other hand, MSE gives you the entire installation. The download size of MSE is thus 4.8 MB. However, when it comes to installation, users experience delay in the installation of AVG as it is an online installation. The delay depends upon bandwidth and network congestion. There are no such factors when you are installing MSE as you have the entire installation package.
These factors come into play when MSE or, for that matter, any antivirus product updates its virus and spyware database after installation. In this criterion, MSE has the upper hand.
Microsoft Security Essentials vs AVG – User Interface
The user interface of AVG constantly reminds the user that they are using a free edition. Other than this drawback, AVG is much like MSE's interface. Both have a UI that is easy to understand and navigate.
Microsoft Security Essentials vs AVG – Customer Support
This is where the AVG free edition has a major drawback. There is no customer support for the free version of AVG. On the contrary, you have a good knowledgebase, MS Answers and even personal customer support (email, chat, and phone) for MSE.
Microsoft Security Essentials vs AVG – Performance
While MSE seems to take up more space in memory owing to the built-in Windows Defender, a background scan does not slow down your computer. The case is not same with the AVG free antivirus package. Check out our article for more details on AVG performance. In short, MSE offers 97 percent protection while AVG offers only 89 percent.
Microsoft Security Essentials Vs AVG – Conclusion
Considering all the above four criteria in this Microsoft Security Essentials comparison review, it is MSE that offers more compared to the AVG. Additionally, as the antivirus product is from the Microsoft brand, you can always expect improvements in the product.