Managing Online Passwords: Top Picks for Website Password Managers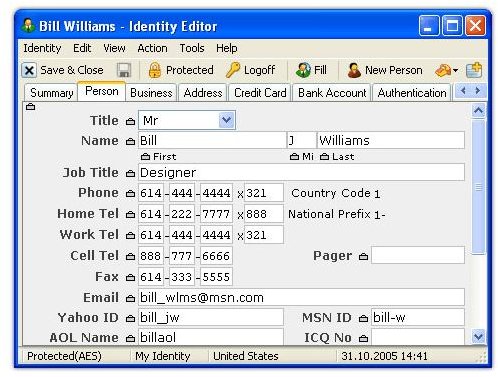 Overview
Basic features of Online Password Managers
Most of the tools listed below will offer these basic features
Manual entry of sites, account information and notes
One click login to secured sites
Import\Export of your account data
Encrypted storage of passwords
Secure password generator
If these tools have anything beyond these features, I'll be sure to note them.
RoboForm Online (Beta) (3 out of 5)
Once the king of online form fillers and password management, RoboForm is stuck playing catch-up to the startups listed below. RoboForm is traditionally a "fat" client password manager – requiring you to install a client on each computer you use and manually synchronize them. RoboForm currently has RoboForm Online in beta, but it requires the fat client. The major downside to using RoboForm is that the free edition is limited to 10 Passcards (login\passwords). The other solutions listed below have many of the same features with a better implementation of online\offline modes. RoboForm Online can be found here.
Clipperz (4 out of 5)
The big draw to Clipperz, besides its price (it is free), is its focus on privacy and the fact you don't need to install any clients. Everything is web based – even the offline copy you can download and store (encrypted) on your machine. When signing up for an account, you specify a username and passphrase – no email address is even requested making Clipperz a good solution for those worried about providing personal information when signing up for one of these services. The only reason I didn't award the full score is that of the website and the offline copy. The user interface is slightly more complicated than some of the other services I evaluated – it's definitely usable, but the layout isn't as intuitive as some of the other tools. The other drawback is that the offline copy you download is read-only whereas other services allow for both reads and writes with a synchronization back to the central servers. Clipperz can be found here.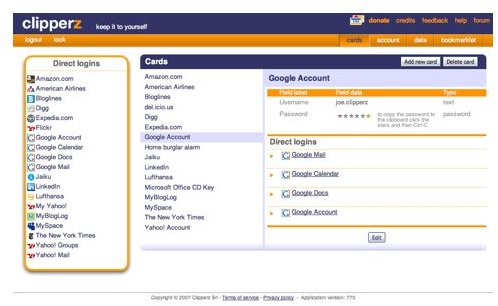 LastPass (5 out of 5)
LastPass is a great free online password manager. It not only allows you to store passwords and account information securely on the LastPass website, you also have a cached copy of your information stored encrypted on your computer. As if online and offline access wasn't good enough, LastPass also has a mobile website setup at m.laspass.com for phones with web browsers. A Premium edition also is available that gives you the ability to install a local copy on your phone, priority support and support for multi-factor authentication. LastPass is easy to use and comes highly recommended. LastPass can be found here.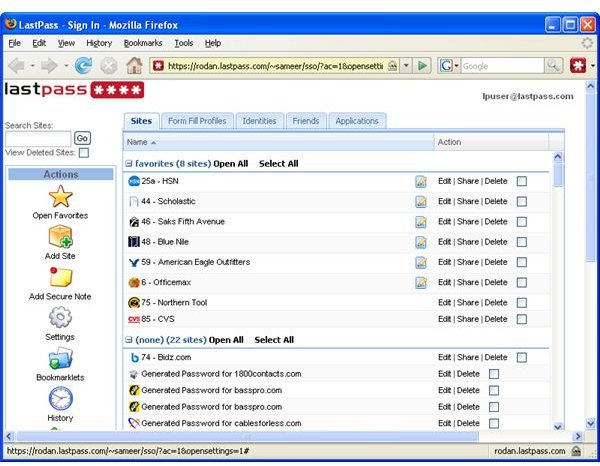 Passpack (4 out of 5)
Passpack is a free online password management tool. It's similar in features and functionality to LastPass, in that you can use the service online as well as offline. Its user interface has a clean modern look that makes it easy to jump in and start using the tool. The drawback to the free edition of Passpack is that you are limited to 100 stored passwords. Paid editions are available to increase this limit. In addition, Passpack doesn't yet support mobile devices. Overall, most users wouldn't have an issue running into the 100 password limit – I would still highly recommend Passpack. Passpack can be found here.