Anti-Spyware Comparison: Windows Defender vs Spybot-S&D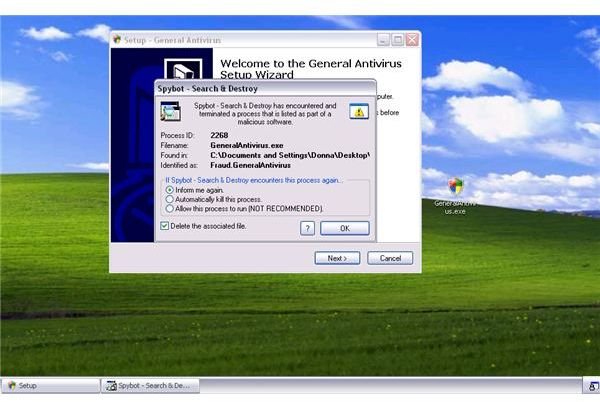 Introduction
Spybot-S&D provides three methods to protect the computer against malware in real-time: TeaTimer, SDHelper, and Immunization. If these features are enabled, any unsafe downloads, unsafe ActiveX and malicious processes known to Spybot-S&D's database will fail to install or run. Windows Defender will monitor the PC as well for any malicious activity including the addition or modifications by known malware on critical areas in Windows. Find out which antispyware program is better– Windows Defender vs. Spybot-S&D.
Installation and System Requirements
Windows Defender can only run on Windows XP, Vista, and Windows 7. It is installed and enabled by default in Windows 7 and Vista. The copy of Windows must pass the genuine validation by Microsoft before it will install on XP computer. Spybot-S&D will run on Windows 7, Vista, XP, Windows 2000 and earlier editions of Windows. If you are using Vista or Windows 7, you will need to run Spybot-S&D as administrator. Failure to do so will fail in completely immunizing the supported browsers and the removal of malware might fail. Spybot-S&D will add browser add-ons if you will enable the resident SDHelper protection. You have the option to configure SDHelper within the browser's menu and view the recent blocked contents.
Performance and Memory Usage
When scanning a computer, Spybot-S&D will use up to 140 MB of memory while Windows Defender uses 100 MB. If both programs are only monitoring the PC for malicious activity, Windows Defender will use up to 50 MB of RAM while the TeaTimer of Spybot-S&D can use up to 145 MB.
Spybot-S&D is slow in loading its User Interface while Windows Defender is fast. Updating the latter's definitions is quick while the former depends on the speed of the selected update servers that the user chooses.
Malware Prevention and Detection
To check if the real-time protection by Spybot-S&D and Windows Defender is quick to prevent known malware, I executed a Trojan banker downloader and a rogue antivirus installer. Both programs are quick to prevent the rogue antivirus installer but failed to prevent the Trojan.
Using 180 malware samples, I run an on-demand scan using both programs. Windows Defender able to detect 55 out of 180 malware files while Spybot-S&D performs poorly by only detecting seven out of 180.
Images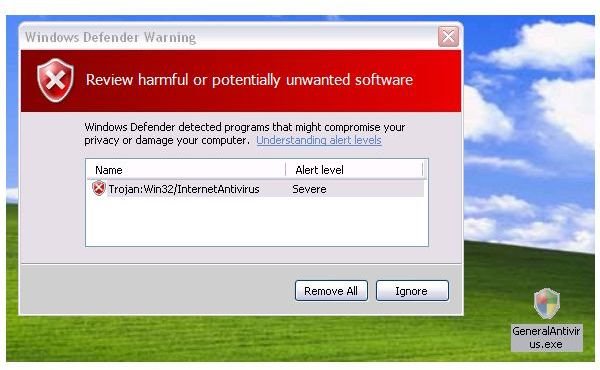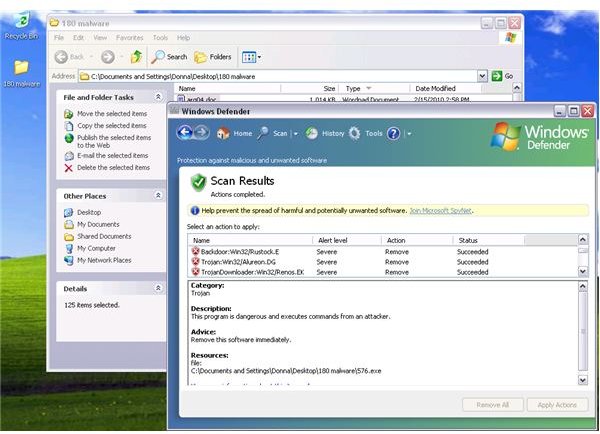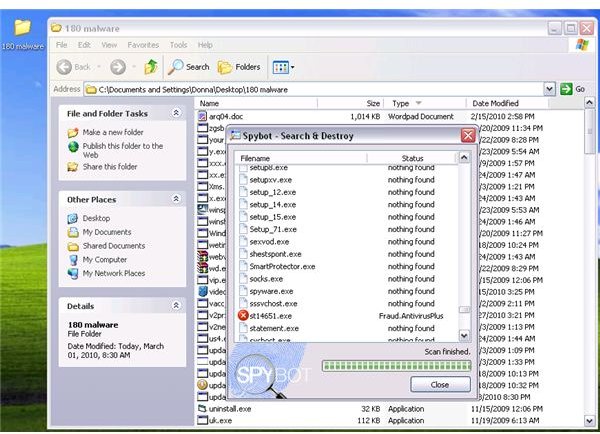 Conclusion
Spybot-S&D is packed with useful tools and options than Windows Defender but the malware detection is very poor. Windows Defender may have detected more malware than Spybot-S&D, but it is not good enough for it failed to detect half of the malware samples. Knowing that their protection is to complement only the resident protection by your antivirus program, make sure that you are using advanced protection by an antivirus program e.g. AntiVir, Microsoft Security Essentials, Avast, VIPRE or NOD32 etc. If you need additional or on-demand malware scanner, consider using Malwarebytes Anti-malware Free, A-squared Free, Ad-Aware Free, or SUPERAntispyware Free.