How to Disable the Warning - An ActiveX Control on this Page Might be Unsafe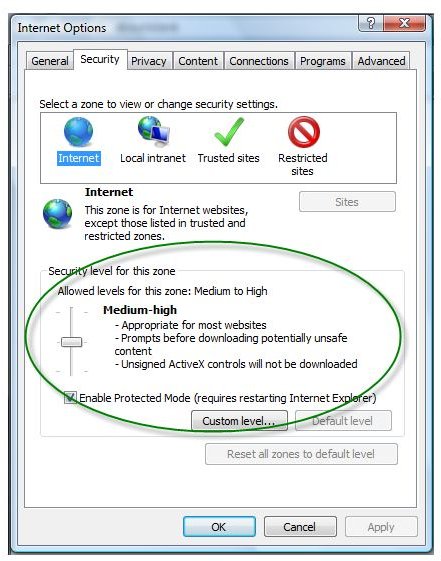 Internet Explorer uses a security level for internet zone according to your settings. The default security level for Internet Explorer 8's internet zone is medium-high. With this setting, unsafe and unsigned ActiveX controls will not load or run. If an application installs an ActiveX plug-in or add-on in Internet Explorer, the plug-in must be signed before Internet Explorer will allow it to run:
If you change the security level for internet zone to a lower security level, e.g. medium, the settings for ActiveX controls and plug-ins will change as well.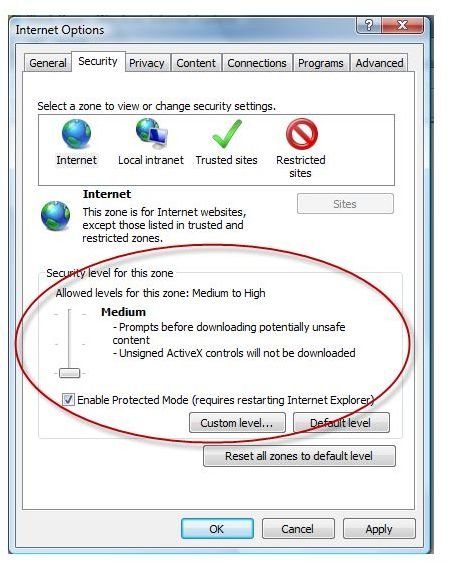 The browser will not load unsigned ActiveX controls or plug-ins but will prompt you before downloading unsafe ActiveX controls, thus you will receive a message:
An ActiveX control on this page might be unsafe to interact with other parts of the page. Do you want to allow this interaction?
An ActiveX control on this page is not safe.
Your current security settings prohibit running unsafe controls on this page.
To stop the said prompt, you need to check the security level for Internet Zone in your browser. If you have the medium-high security level already but you continue to receive any of the above prompts regarding unsafe ActiveX control, the libraries of your Internet Explorer might be damaged or corrupted. To verify and fix corrupted Internet Explorer libraries, download Fix IE Utility from The Windows Vista Club. That utility will re-register more than 85 dll and ocx files which are required for using IE. It can be used for IE7 and IE8 for Windows 7 and Vista. If you are using Windows XP and earlier edition of Windows, use IEFix Utility to re-register the core dll files of Internet Explorer. If the prompt continues to display after using Fix IE Utility or IEFix Utility, you should proceed to repair or reinstall Internet Explorer.
Note that there is another scenario: if you visited a website that required an ActiveX control or you are using an application that requires an ActiveX plug-in for IE and you've lowered the security level in the browser Internet zone, but the ActiveX continues to not run and you see the prompt similar to the above or about marked as unsafe ActiveX message. This is happening because the ActiveX controls or plug-ins have been reported for security issues. Microsoft is working with application vendors to help protect Windows customers in preventing insecure ActiveX by setting a "kill bit" and releasing a security update to apply the kill bit for specific ActiveX that is marked as not safe to use or run. They also released a security advisory to notify their customers about the ActiveX controls that will not load or run due to security issues. The security advisory by Microsoft on ActiveX is entitled "Update Rollup for ActiveX Kill Bits". Examples of the said advisories are: Microsoft Security Advisory (969898), 960715, 956391 and 953839.