Is Free AVG Protection Enough in Protecting Windows?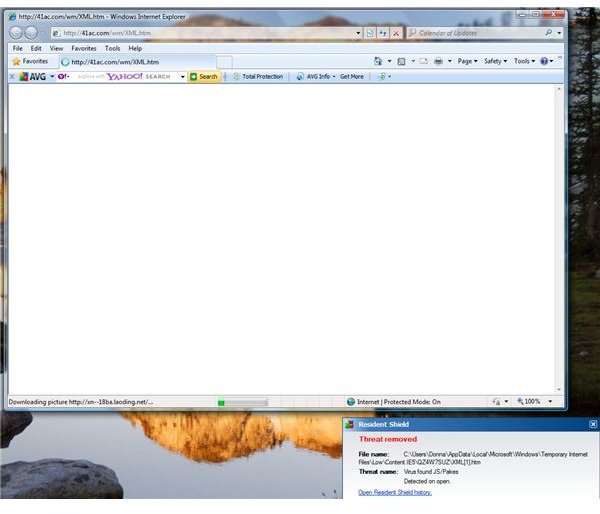 Overview
Antivirus is an essential tool to defend our computers from Trojans, viruses, spyware, adware, rootkits, botnet, worms, vulnerability exploits, rogue or misleading programs, and potentially unwanted programs that can pose privacy risk. If an antivirus will fail to protect against known threats and those that are in-the-wild or have severe risk level, it is not effective. AVG Free should be protecting end-users to malicious files including web-based threats, but how effective is the protection of AVG Free?
About AVG Free Antivirus
AVG Free is an antivirus with limited features and protections. AVG Free provides protection against viruses, worms and spyware. It includes the LinkScanner program that will block or prevent your visiting malicious websites. AVG Free cannot protect against a fraudulent website and do not offer advanced rootkit protection. AVG will run on Windows 7, Vista, XP and Windows 2000 operating systems, and its LinkScanner is compatible with Internet Explorer and Firefox browsers.
Installing and Using AVG Free
It's easy to setup AVG free in Windows. The program will only use 59 MB of disk-space if installed in Vista or 57.26 MB in Windows XP. The installer of AVG bundles a toolbar that is not required to take advantage of the protection it offers.
The User Interface of AVG is neat looking, but the menu in its overview window provides little option to configure each AVG components. It would be nice if double-clicking on each component let you configure it without having to use yet another menu from its menu bar.
AVG updates its detection signatures on a daily basis using the built-in updater. What is nice with its updater is the information it provides about any program updates before you download or install them.
The RAM usage of AVG is up to 5 MB but will increase during a system scan. There's no option to run a quick scan using AVG Free. AVG Free also lets you run a command line scan after booting Windows to safe mode.
Is Free AVG Protection Enough?
AVG's resident shield is slow in working to prevent malware files being transferred in the system. In the previous tests using AVG against AntiVir and Avast or against Microsoft Security Essentials, AVG has failed to prevent the transfer of malware files in real-time. You have to open the folder containing the malware files or wait for some time before AVG's resident shield will do its job to immediately check the file for any infection or risk.
The on-demand scanner of AVG will work in detecting malware, but it is not enough protection because it can only detect less than 90% of malware.
The LinkScanner of AVG and again, its resident shield, are not very effective. I've tried visiting some known malicious or unwanted websites and also unsafe downloads. AVG Free able to protect against six out of 18 bad sites or unsafe downloads. However, the type of malware that it can prevent is good only to non-severe types of risk. AVG failed to prevent the following high or severe risk:
Alureon Trojan
SpyEye Trojan
Kolab worm
Banker Trojan
Mario Fev worm
TDSS rootkit
Koobface worm
Baidu Adware
Registry Easy website, a known rogue or misleading registry cleaner software
Antivirus Soft, also a known rogue or fake antivirus program
PDF exploit
SWF exploit
AVG succeed to prevent or detect only the following:
Images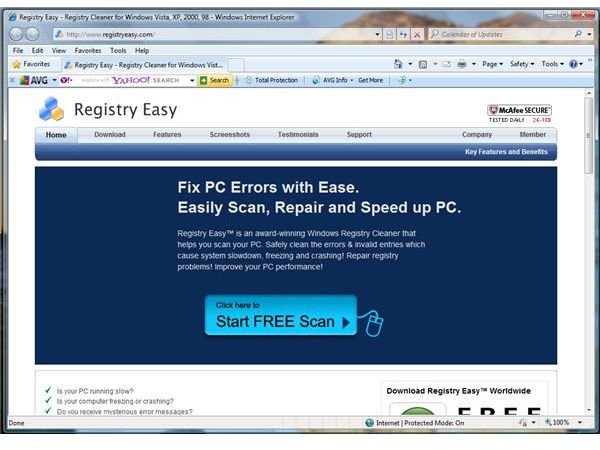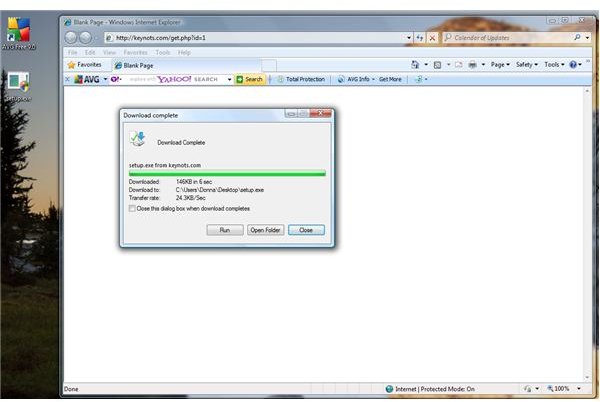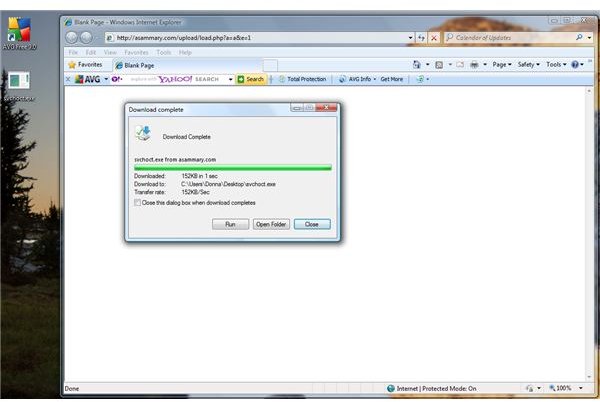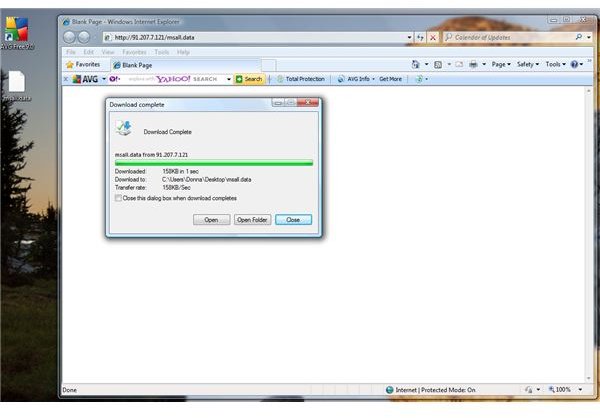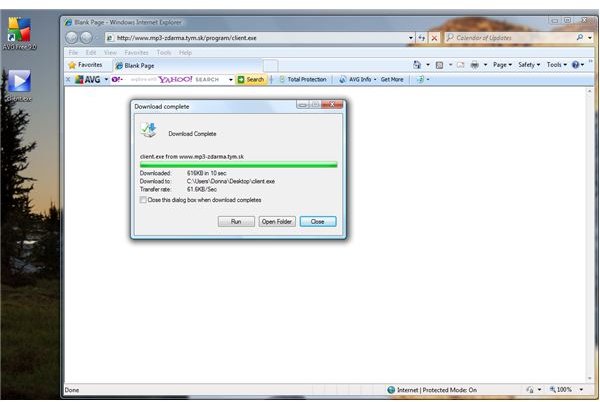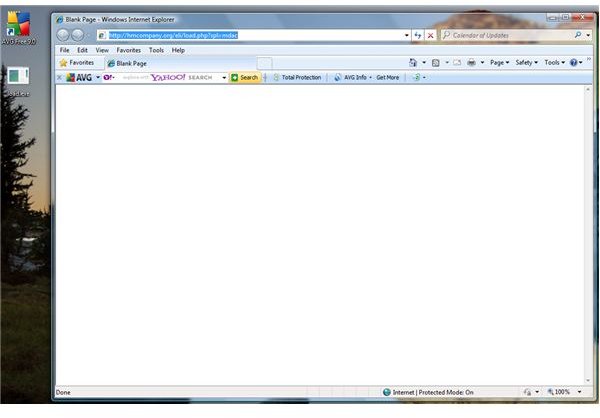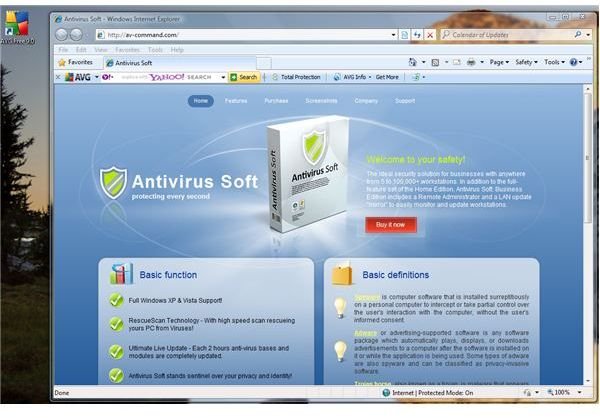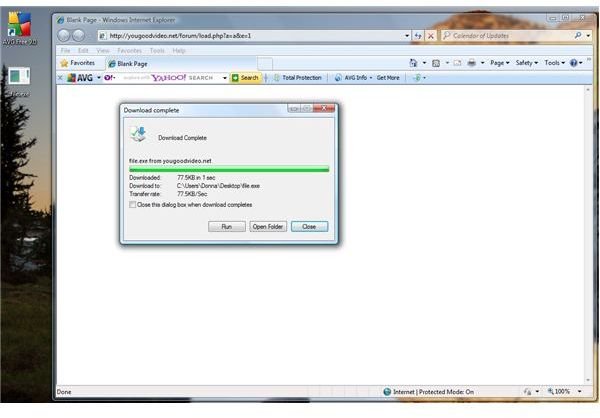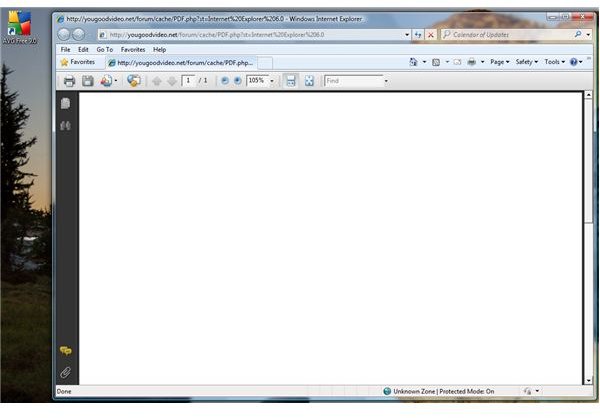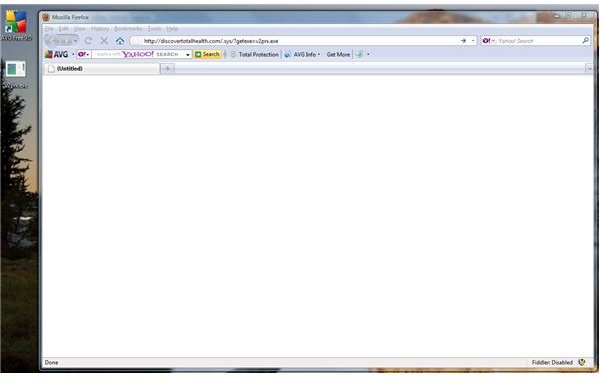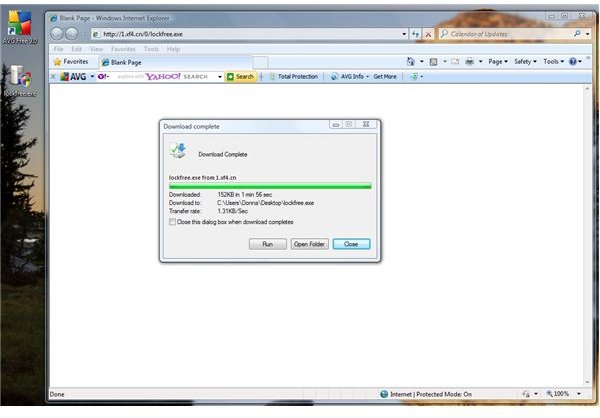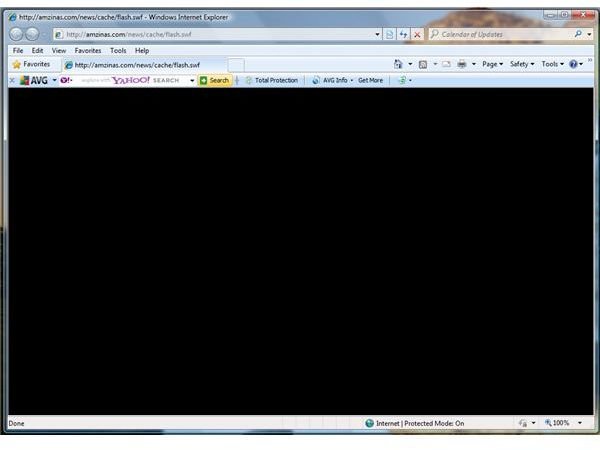 Conclusion
AVG Free antivirus only provides basic protection. It is not a very effective antivirus program, even with the help of a LinkScanner component. My recommendation is that you look for an alternative antivirus program in order to protect your computer.