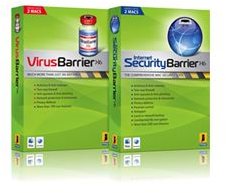 VirusBarrier
The first thing that you may be considering, for Mac Leopard security, is a good antivirus program. Antivirus programs really are the root of protection for any computer. VirusBarrier is a premium antivirus software developed by Intego that offers several protection options, including live protection, to add more security to Mac Leopard or Snow Leopard. We have an official review of VirusBarrier.
Little Snitch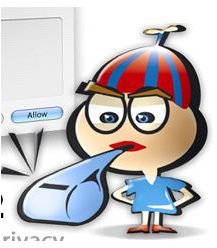 Nobody likes a snitch. No worries, the program Little Snitch, by Objective Development, doesn't rat on you. It rats on the programs, trying to reach your computer. Mac OS X has a built-in firewall that you can setup within the System Preferences section. However, you rarely ever see it do anything. Little Snitch is a great upgrade from that basic firewall, that allows you to easily monitor which programs and internet websites are trying to access your computer. From there, you can set rules and permissions to block them. You can read the official review for Little Snitch here. Little Snitch is a must have for Mac Leopard security.
Better Privacy Add-on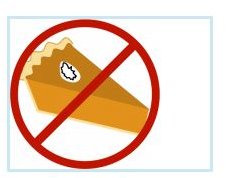 VirusBarrier gives you antivirus protection, Little Snitch gives you a firewall, what else can you do to keep your Mac secure? Use browser add-ons and plugins. It's very important for your internet browser to be secure, as viruses and malware come directly from the internet. The Better Privacy Firefox Add-on, by NettiCat is a must have cookie remover for Macs. It installs smoothly into Firefox and doesn't slow down performance at all. The Better Privacy add-on works by removing LSO cookies from your computer. You can even set it to delete cookies every time you open or close Firefox. Best of all, the Better Privacy add-on is completely free.
True Crypt

True Crypt is an OS X file encryption software that can be used to secure files, folders, volumes, partitions, and more. It even allows you to create full hidden operating system. With True Crypt, you can password protect a file or folder that you would like to keep private. Should your computer get hacked, your encrypted files will not be accessible without that password, or an encryption breaking program. True Crypt is completely free for download.
iAlertU

MacBook, MacBook Pro, and MacBook Air laptop users, can use the application iAlertU as a method of physical security. iAlertU works by using your MacBooks built-in accelerometer to detect any motion or movement. From there, it sounds a loud car-alarm like alert anytime your Mac laptop is typed on, trackpad is used, lid shut, or moved at all. To use iAlertU, you do need an Apple Remote, which are available directly from Apple for around $20. We have a tutorial on iAlertU, which you can checkout if you are considering using the application. iAlertU really is a very cool app. It's also free.