System Security to Protect Your PC

Use Windows Update
As far as overall system security to protect your PC, Windows Update is a necessity. Microsoft constantly releases updates and patches for Windows that are designed to fix bugs, tighten security, and prevent Windows vulnerabilities. Windows Update is very simple to use and can even be set to auto update. To access Windows Update features for your PC, click the Windows Update icon in the quick launch section of the start menu. If you don't currently see the WIndows Update icon, chances are, your computer is up-to-date. However, you can double check by accessing the Windows Update preferences. To do so, navigate to Start → Control Panel and click the Windows Update icon.
Use Windows Firewall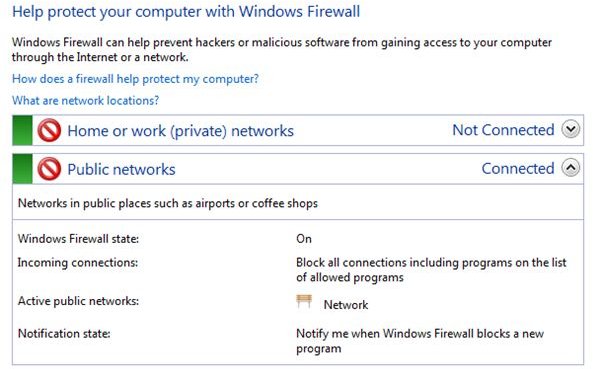 The second essential for system security to protect your PC is Windows Firewall. Windows Firewall limits internet connections and helps prevent malicious software from gaining access to your computer. By default, your Windows Firewall should be on. But, it's always a good idea to assure that it's running and that your firewall settings are configured correctly. To access Windows Firewall, start by opening up the Control Panel. Click the Windows Firewall icon from within the Control Panel home. From here, you should be able to adjust several Windows Firewall options such as: allow programs through the firewall, block programs, configure advanced settings, and setup notification options.
Use a Good Antivirus Program

A good antivirus program is crucial for not only scanning for viruses, but detecting them the minute they reach your PC. There are several antivirus programs out there. You may be already familiar with premium antivirus software, such as McAfee and Norton. However, if you are looking for a good antivirus program, there are several free options available that work extremely well. Check out this article on completely free antivirus solutions. Alternatively, if you want to use Microsoft's free antivirus, you can check out Microsoft Security Essentials. Many newer antivirus programs claim to be all-in-one solutions for viruses, spyware, and malware. However, you may want to use a designated spyware remover to protect your PC as well. That will add another layer of system security to protect your PC.
Use a Good Malware/Spyware Remover
Spyware and Malware removers sometimes pick up lighter files that you may not want on your PC. For example, the spyware remover Super Anti Spyware is known to catch several third party tracking cookies that are often missed by antivirus software. Having a spyware/malware remover as well as a good antivirus program is the ultimate tag team for keeping your PC protected.

Conclusion
You can buy the best PC protection software out there and still get a virus. The above suggestions are merely guidelines to help you protect your PC from threats. However, there is no substitute for common sense. Visit websites that you know will not harm your computer and don't download any mystery files, and you are putting up your best line of defense against malware and viruses.
Want to learn about internet security for Macs? Check out this article.
Want to learn more about the best antivirus programs? Check out this article.