Free Online Photo Backup Solutions - Privacy for Flickr, Photobucket, Picasa, Blogger, and Wordpress

Photobucket
Photobucket is a great way to store your photos for backup. Although it is mainly a photo sharing website, you can upload your photos and set your albums to private. From there, you are the only one that can view your files. Photobucket works by creating albums. So, you can choose to organize your photos into albums, or just create one large album for backup and label it "backup of my photos." Photobucket accounts are completely free, and privacy settings are easy to adjust.
Flickr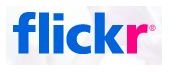 Using Flickr for online photo backup is the same concept as using Photobucket. Flickr is another online photo sharing website that uses the Picnik photo editor to allow you to modify your photos. Upon uploading your photos to Flickr, you can simply choose to set each photo as private. Flickr uses collections, similar to albums, as a way to organize your photos. Thus, you could easily create a collection for all of your photos that you need backed up. If you don't already have a Flickr account, they are completely free and simple to setup. Flickr also has a well documented section on privacy.
Picasa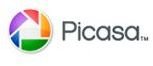 Picasa is Google's exclusive photo sharing website. Like Flickr and Photobucket, Picasa allows you to upload large amounts of photos for free. Picasa photo organization works by allowing users to create albums. From there, you can specify the privacy level on each album. Thus, you could choose to share some of your albums if you'd like, and create a private backup album of all your photos. You can use your existing Google account to login to Picasa, which is pretty convenient. There is an official Picasa page that tells you how to set your albums to private.
Blogger

Google's Blogger can be another easy way to backup your photos. You will need to create a blog, which is very simple. From there, you can upload all of your photos and store them using Blogger's free hosting. Finally, just make your blog private and restrict access to anonymous users. To get started using Blogger, you will need to create an account. From there, you can adjust your blog's privacy settings.
WordPress.com

WordPress is another free blogging solution that you can use for online photo backup. WordPress.com allows you to get a free blog and never have to pay hosting. Upon creating a blog, simply use WordPress's built-in media gallery to upload any or all photos that you would like to store online. You don't even need to do any blogging. WordPress also offers a privacy feature that you should take advantage of. Also, WordPress has a tremendous amount of privacy plugins that you can use for your blog which should assure secure backup of your online photos.