Anti-Spam Freeware Programs - Finding Spam Freeware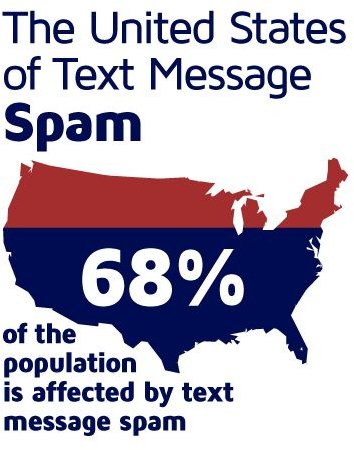 What is Spam?
"Spam is flooding the Internet with many copies of the same message, in an attempt to force the message on people who would not otherwise choose to receive it. Most spam is commercial advertising, often for dubious products, get-rich-quick schemes, or quasi-legal services. There are two main types of spam … Usenet spam and Email spam." [1]
Spam (which is unsolicited email) is a big concern today and will likely be in the future for PC users navigating the Internet or connected to an intranet or extranet, so it is important to know how to protect a PC from spam, right? Nowadays, many PC users are buying anti-spam software to take care of or remove spam, but why spend the money when there are spam freeware programs available for downloading? You can also filter or block spam yourself–it's a useful technique and works well if it is kept updated by the PC user. Filters can be set up to block e-mail by address, domain, or rule.
When asked, most PC users will report that most of their incoming e-mail is spam. Spam will fill up a user's email account if nothing is done about it. Solution: Fix it! Yes, get rid of and block spam with software or a filtering service, and report spam. For details on how to do this spam, see Reporting Spam.
How to Stop Spam for Free
There are many downloadable anti-spam programs (filters and blockers) on the Web that can stop spam for free. For instance, there are filtering services that can filter or block spam from a PC user's email account. Another way to handle spam is with an anti-spam utility. How does it work? Whenever new mail arrives, it will automatically be scanned by the anti-spam program. There are many freeware anti-spam programs that are suitable for getting rid of or taking care of spam, but here are some of the better products that can be downloaded:
Removing Spam with Freeware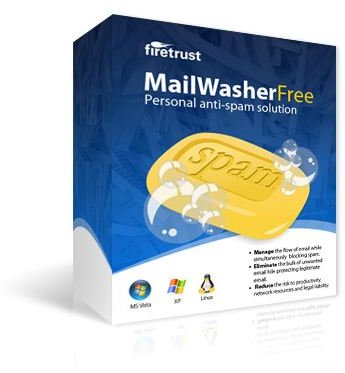 MailWasher Free is an award-winning product that is reliable. It provides a personal anti-spam solution for PC users. It is the leader in spam filter software. Also available from MailWasher is the Pro edition that costs $39.95.

SpamFighter is one popular anti-spam/phishing tool for Outlook/Express and Windows Mail. Available for downloading are SpamFighter Standard (Size: 1484 K) and Pro (Size: 1387 K).

Easy Email Spam Filter 1.21 is a simple spam blocker that will stop email spam from entering Outlook. File Size: 1049 K.

eXpurgate is a free spam (and virus) filtering service. It works efficiently and accurately, but it cannot fetch mail from a POP or IMAP account without being forwarded.

Spamato filters POP and IMAP accounts for spam. It works great, but is a bit complicated for some users to install and configure.

Other free software include: SpamAware 4.3, SpamPal 1.73, and SpamBayes 1.0.4.
Tip: Find an anti-spam program, a filtering service, or blocker that works better with your PC's operating system.
Removing Spam with the Help of a Corporate Email System
The SpamCop Email System, for example, offers to get rid of spam for PC users by registering and setting up an account. The service is not free, but it is inexpensive – costing only $30 (US Dollars) per year – a great alternative to having to worry about taking care of spam yourself. How it works? It requires the user's e-mail to pass through SpamCop's Email System.
How to Avoid Spam
Have a separate email account for different purposes (e.g., one for family and friends and another to publicize).

Hide or encrypt your email address from spam harvester bots. Use a free script to encode your email address, such as the one offered at https://www.hide-email-script.com/.

Block spam e‑mail addresses by adding them to the Blocked Senders list. To do this, in Outlook Express, users can go to the "Tools" menu on the top menu bar, select "Message Rules" then select "Blocked Senders List."
The best advice to give PC users is not to publicize or disclose their e-mail address on a public forum or website as spammers or spambots are on the lookout for ordinary people to identify themselves in order to capture their email and add it to a database of millions of harvested addresses. (Note: Spammers use the whois database to obtain a list of most of the domain names of registered users or assignees of an Internet resource.)
Other Solutions to Stop Spam
For Microsoft Outlook users: Try Spam Reader 3.0. This is a free anti-spam add-on that can detect spam messages.
Reference Section
[1] What is spam? https://spam.abuse.net/overview/whatisspam.shtml
WHOIS: https://www.networksolutions.com/whois/index.jsp
Internet News Report on Spam: https://www.internetnews.com/stats/article.php/3822021/Spam+Now+More+Than+90+of+All+EMail.htm
Spam Freeware Downloads: https://www.freedownloadmanager.org/downloads/spam_filter_freeware_software/
Image: Spam Infographic
Image: MailWasher Free