Kaspersky vs. AVG - Interface, Installation, and Performance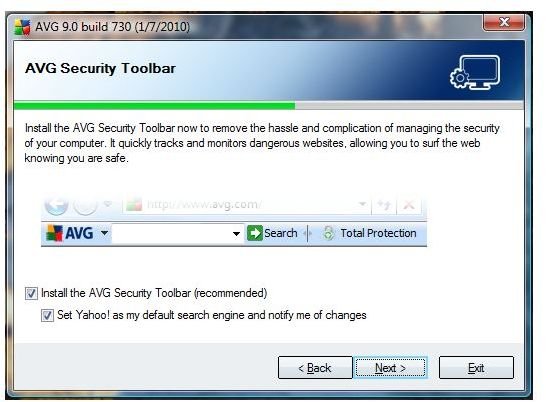 End-users are always looking for faster, more effective, and lighter antivirus programs. Some people prefer using standalone antivirus software like AVG and Kaspersky are offering. On this article, we'll compare Kaspersky vs. AVG to help you decide which program to use.
Installation and System Requirements
The install process is quick and simple for both AVG antivirus and Kaspersky antivirus. A computer restart is not required after the product and updates installations. The file size of AVG installer is bigger than Kaspersky, 96MB and 66.6MB respectively, but that is because it is bundled with AVG Security Toolbar that is powered by Yahoo! Search. The said toolbar is an optional install, and not required to enjoy the protection offered by AVG.
A customized install process is available in the installer of AVG and Kaspersky. If you choose to use the default installation method, the antivirus programs will install add-ons in supported browsers, Internet Explorer and Firefox.
Both programs will work on Windows 7, Vista and XP operating systems. AVG continues to support Windows 2000 system. Also, both are compatible in 64-editions of XP, Vista and Windows 7.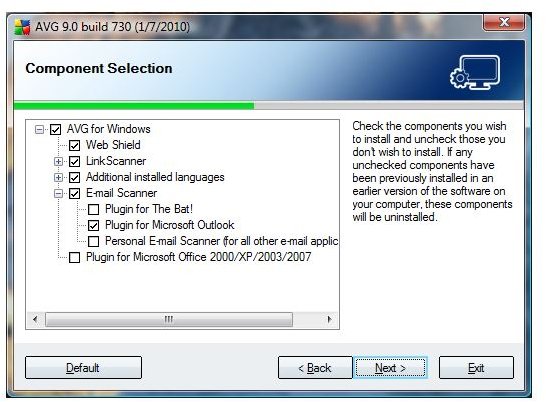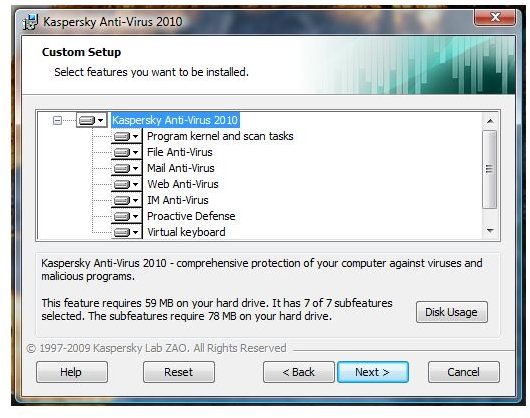 User Interface
AVG antivirus has a very user-friendly appearance while Kaspersky's UI is easier to use because there is no need to double-click or right-click to open the subcategories for each menu item. Below are the menu items in AVG and Kaspersky's UI:
Kaspersky Antivirus User Interface:
My Protection Status
Scan My Computer
My Update Center
Security +
AVG Antivirus User Interface:
Overview
Computer Scanner
Update Now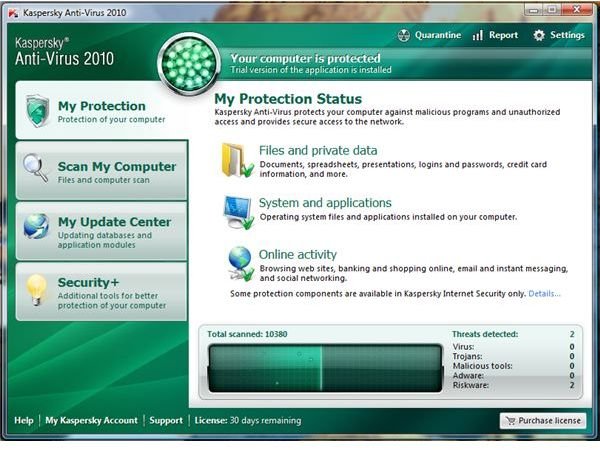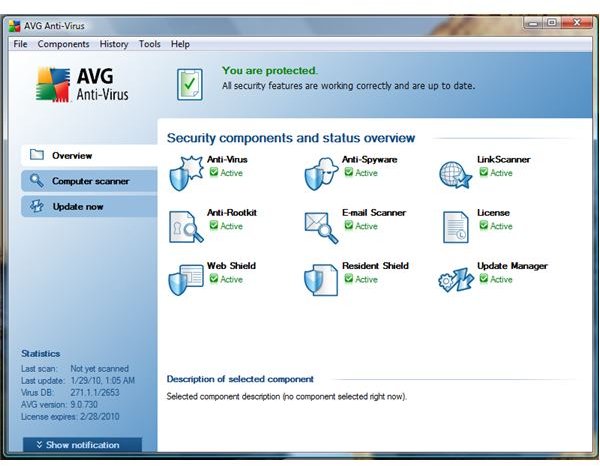 Product Features
Protection: Kaspersky and AVG provide real-time protection on any files on the local or network drives. Email, instant messenger, and browsing protections are also provided by both programs.
Scan: A full and custom scan is offered by AVG and Kaspersky. AVG does not offer the quick scan feature that most antivirus or antimalware have. Kaspersky not only offers a full, quick and custom scan, but also a vulnerability scanner that will check to see if the system's settings are at risk and if installed applications are vulnerable to known security holes. AVG includes an advanced anti-rootkit scanner which you can run without the need to run the normal virus or malware scanner.
Task Scheduler: Both programs provide an option to schedule a scan or updates.
Other features: Quarantine Manager, Exclusion List, Game mode, Appearance customization and suspicious file submission are the other available features in AVG and Kaspersky antivirus programs. The latter also includes a virtual keyboard and useful tools such as browser settings tune-up, history clean-up, Windows settings troubleshooting, and an option to create a rescue disk.
Memory Usage and Scan Performance
There's a big difference with the memory usage by AVG and Kaspersky: AVG is only using 1.4 MB while Kaspersky is using 2.4 MB while both are not doing any task but to monitor the system for any malware activity. During a scan, AVG can use up to 2 4MB of memory while Kaspersky will use up to 38 MB. The scanner's performance by AVG resulted in a false positive on the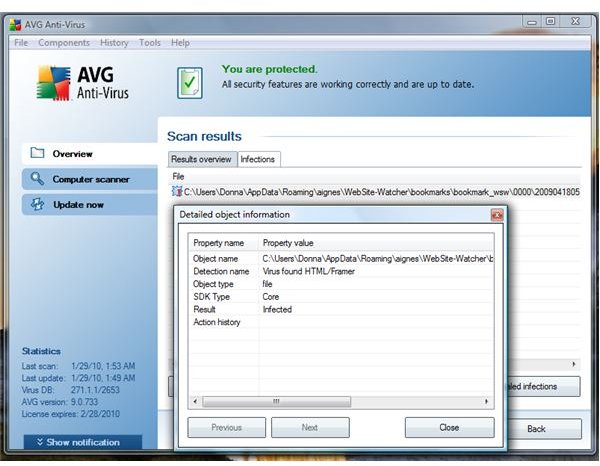 application, while Kaspersky did not give any false detection but did alert me on a low risk and suspicious activity by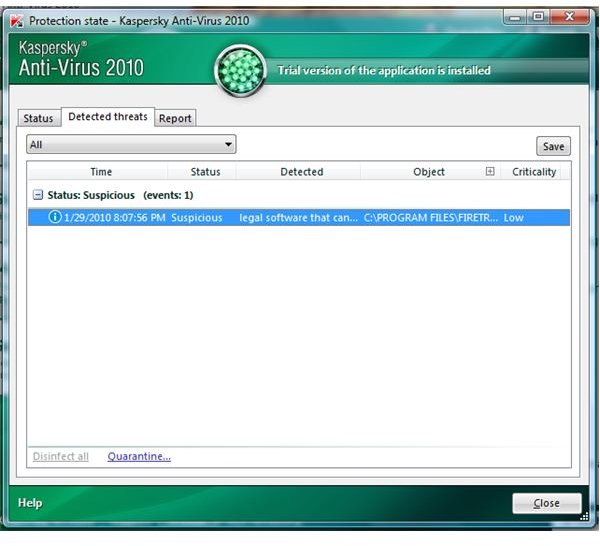 This post is part of the series: Kaspersky vs. AVG
Discover which antivirus program is better, Kaspersky vs. AVG by reading the comparison on the product features, performance, memory usage, support, pricing and many more.