Using Firefox - Does Mozilla Contain Spyware?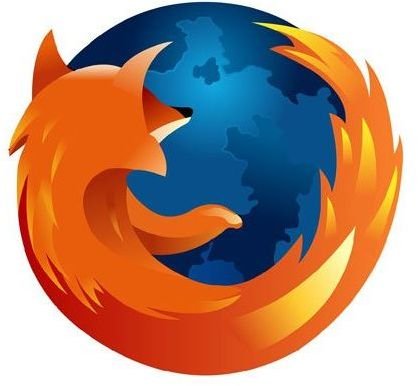 "Free" Does Not Equal "Bad"
The most popular desktop alternative to Internet Explorer is the Firefox browser from Mozilla. Since its first appearance (based on the code from the now defunct Netscape Navigator) Firefox has offered considerable usability enhancements that have made surfing the web with the browser a far more pleasing experience than with Internet Explorer.
Available for free, the browsing enhancements that have made Firefox so popular have since been adopted by Internet Explorer, proving that the "browser wars" that saw the end of Netscape Navigator are far from over.
Many people think that free software is dangerous – probably due to a bad experience with some wild application that caused problems for their PC.
Mozilla Firefox is Free
Mozilla Firefox is free, and it isn't dangerous.
Free software is great – but often there's a catch. Working out which free software is good and which is bad is tricky, but as a rule of thumb if the software is described as "free and open source" then you can be pretty certain (due to the requirements of this type of licence) that it is safe.
If you know where to look, free and open source software can be used to replace almost all of the tasks performed by premium software. Mozilla even offer an email application, Thunderbird.
Mozilla Firefox is available under the open source licence and has become the most popular alternative to Microsoft's Internet Explorer browser.
Just to illustrate how good Mozilla Firefox is, other than being free, it was the first Windows browser to offer "tabbed browsing", adheres more strictly to web standards than Internet Explorer and has a sturdy add on module system to enhance your browsing with various tools that don't compromise the security of your PC.
Does Mozilla Contain Spyware? - No
I've been asked by many users "does Mozilla contain spyware?" – ironically, the opposite is true.
Mozilla Firefox actually protects PCs from websites trying to install spyware on your PC!
It is this heightened awareness and importance given to protection that has made Mozilla Firefox such a popular choice with a massive 25% of computer users worldwide, representing around 300 million people.
By delivering webpages to your PC in a "sandbox", Mozilla Firefox protects your system from malicious code being run in the browser. Nothing can get out of the browser because of the nature of the protection offered by Mozilla, thereby preventing code that might have infiltrated your PC through Internet Explorer.
Other Mozilla Security Options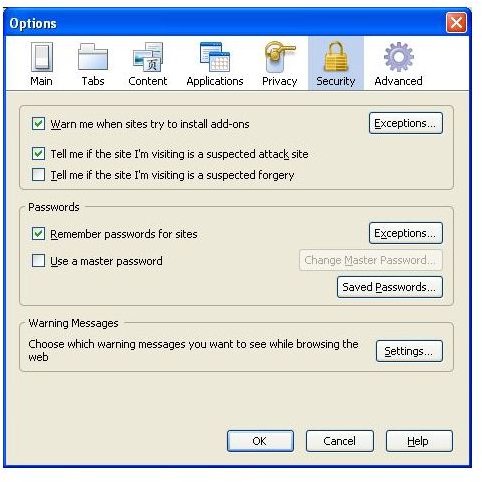 Not only does Mozilla protect your PC from suspect websites (as well as not containing spyware!) it also provides other privacy and security options.
Easily accessible via Options in the Tools menu, Mozilla Firefox features Privacy settings that tell the browser how to treat browser history and cookies as well as Security settings that warn you when websites try to install add on software.
The same Security settings can also be configured to block known websites that attack users and to block web forgeries – so-called "phishing websites" that are designed to look like online banking sites in order to trick users into giving personal and/or financial information.
Far from containing spyware, Mozilla Firefox offers unparalleled browsing security !