The Best Totally Free Antivirus Programs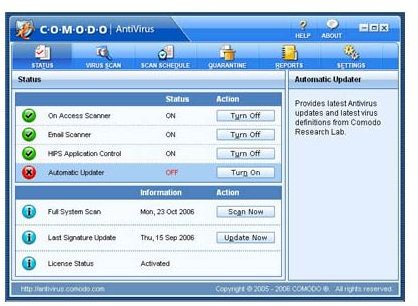 Totally Free Antivirus Programs
There are many antivirus programs available on the market, but most of these are premium products, often designed for business/enterprise networks and PCs.
If you're using a computer then it is vital that you have anti-virus software. While the more famous names in the security software industry might charge, there are plenty of alternative, smaller companies offering free software to domestic users.
By using these totally free antivirus programs, home PC users are providing vital information about online threats to the companies providing the software, enabling them to enhance their products and sell premium versions to businesses.
Not Having Antivirus is a Huge Security Risk
If you don't have anti-virus software, you are at risk.
Viruses are often thought to be the work of disgruntled computer programmers desperate for attention – yet the truth is often far worse.
By creating malicious software (as well as viruses, this includes Trojans and Spyware) that infiltrates your PC, the creators of computer viruses can either destroy your data or steal your personal information. In many cases, they do both.
In a world where identity theft is becoming more and more prevalent, being in possession of a strong anti-virus utility is extremely important – so consider one of these totally free antivirus programs designed for home use.
List of Totally Free Antivirus Software
**
Comodo AntiVirus
Available from antivirus.comodo.com, this is a utility described as "Free forever." Now available as part of the Comodo Internet Security suite, it also includes a firewall (but you can choose not to install this).
There is much to recommend with Comodo Antivirus- most notably its unobtrusive background scanning and deep penetration full scans. With regular virus updates and configurable system scans, Comodo AntiVirus is a great choice.
Microsoft Security Essentials
Released by Microsoft in 2009, Security Essentials is designed for use on legal copies of Windows XP, Vista, and 7.
Available totally free, Microsoft Security Essentials provides unobtrusive and comprehensive protection from all of the usual malicious software that can be found online, and as a Microsoft tool effortlessly integrates with the visual look of Windows.
Avira Antivir
Available from www.free-av.com, Avira Antivir is highly regarded, having being awarded the Editors' Choice award on CNEt in April 2009.
Recently enhanced to now include an anti-Spyware solution, Avira Antivir is available in several languages; however daily updates can prove intrusive, offering adverts for the premium version of the product.
For standard users however, Avira Antivir is a popular choice.
Avast Home Edition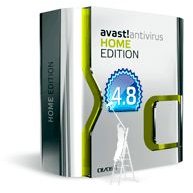 This totally free antivirus program is available from www.avast.com and offers antivirus, anti-Spyware and anti-rootkit protection. With regular updates, active protection, and P2P and IM shields protecting your PC from malicious code sent via filesharing networks and instant messengers, Avast Home Edition is a very popular choice.
Although it remains totally free, Avast Home Edition requires registration after 60 days of use – this must be updated every 14 months for continued use of the software.
AVG Free
A famous choice over the years, AVG Free (available from free.avg.com) is specifically for home users and offers basic antivirus and anti-Spyware protection. It is compatible with Windows XP and later and is designed to both utilise minimum system resources as well as receive regular updates to keep your PC protected from new threats.