Finding The Best Backup Freeware Tools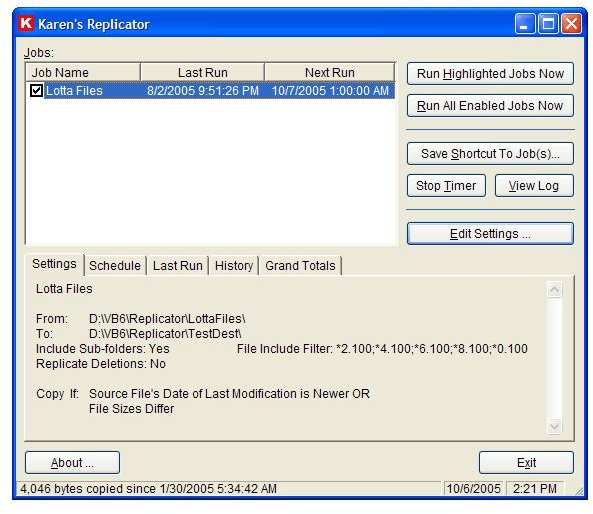 Dedicated Backup Utilities
Retaining up to date backups of vital files and folders is a sure fire way to get around any devastating crashes, virus infections, or even hard drive crashes.
While it is possible to simply copy such files to recordable CDs or DVDs, the volume of data to be backed up can prevent this from being easily done.
You might have other requirements for your backup regime, however, such as a need to backup the same files at the same time every day, or to compress and backup an entire drive or partition.
Windows doesn't offer all of the solutions to these issues– as such, third party software is required. However the majority of disk management and backup software is designed for businesses and as a result of this prices can seem excessive. Luckily there are several freeware tools that are dedicated backup utilities.
Choose from these Backup Freeware Tools
The following backup tools are all freeware, and as such can be downloaded and used for free. Note that some have premium versions, so when following the links, be careful to choose the correct version of the software.
Karen's Replicator
Recently updated to v3.6.8, Karen's Replicator is a very useful backup management utility that allows you to schedule backups of files, folders and entire drives to destinations anywhere on your network.
Having been around since 2002, Karen's Replicator is one of the most feature pack backup freeware tools – you can choose to backup only files that have changed, schedule days when backups should not be taken as well as skip certain files.
Visit www.karenware.com to download Karen's Replicator v3.6.8 – at just 2MB, it is a great solution!
EaseUS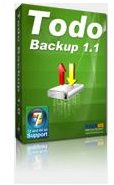 Todo Backup 1.1 from EaseUS is designed for use with each version of Microsofts operating system from Windows 2000 to Windows 7 and is particularly good at backing up the system partition to get your PC back up and running again following a severe crash or disk failure.
This freeware backup utility can also be used to clone disks as well as mount backups as virtual drives to be browsed, as well as offering compression of new backups.
Complete with standard backup functions, Todo Backup is also a great choice for backing up the operating system and applications from one hard disk to another in order replace an older or smaller disk drive.
EaseUS Todo Backup 1.1 can be downloaded free via www.todo-backup.com.
More Great Backup Freeware Tools
MozyHome Free
If your backup requirements are of a smaller scale, MozyHome Free might be what you're looking for – it features up to 2GB of online storage (any more than this requires a subscription) which makes it perfect for backing up files from smaller systems, mobile devices and netbooks.
Available for Windows 2000, XP and Vista (as well as Mac OSX), MozyHome offers automatic scheduling and transfers your chosen backup files via 128-bit SSL encryption and protects the online storage of your files with impressive 448-bit encryption. MozyHome also offer storage to Outlook backups, enabling you to retain emails in the event of a disaster.
Register for free and download the freeware backup tool MozyHome at mozy.com
Cobian Backup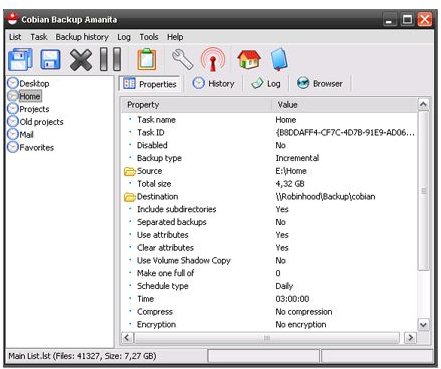 Possibly one of the most well-known backup freeware tools, Cobian Backup can be downloaded quickly and put to work in minutes.
Using Cobian Backup, you can schedule the archiving of files and directories to any directory, drive or PC on your network, and FTP backup is also supported.
With several compression options and secure encryption, Cobian Backup is one of the most solid and relied upon freeware disk management tools available.