Firewall Test Programs: Which Ones Are Best?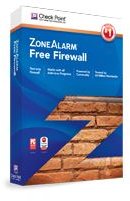 Understanding Firewalls
Today's PCs need the protection provided by a firewall to ensure the safety of both personal data and inbound and outbound traffic. Having a firewall benefits the user and the PC by shielding them from the attacks of malicious users.
To know which firewall to use, users should analyze their system needs, their PC use and Internet browsing habits. Here is an article that can help, "Understanding Firewall Software – Purpose." As important for the PC user is knowing how to effectively use and build a firewall: "How To Build Your Own Firewall" will explain just that.
Best Software Firewalls
Finding the right firewall software may be a bit difficult for some PC users as there are just too many programs available on the market. Here is a list of today's best firewall programs…
For Free
Comodo Internet Security is a Comodo Firewall + AntiVirus for Windows. Comodo Internet Security 3.13 includes Secure DNS, HopSurf, as well as virus protection and updates. It offers Defense+ HIPS performance. System Requirements: 32-bit Windows 7 / Vista / XP SP2, 64 MB RAM, and 150 MB hard disk space. File Size: 39 MB. In addition to the Comodo Internet Security program, users may like too the Comodo Firewall Pro 3.0 (which is also freeware).

Online Armor Free is a Standard Mode Firewall single user edition. Online Armor Free v4.0.0.15 provides personal protection from hackers and malicious programs. Updates are done manually. System Requirements: Windows XP & Windows Vista & Windows 7 (32-bit only), 512 MB RAM, and 20 MB hard disk space. File Size: 11.22 MB. Note: In addition to the Online Armor free edition, there are two other great firewall software programs that are reasonably priced: Online Armor Premium Single User Edition ($19.95) and Online Armor ++ Single User Edition ($59.95).

PC Tools Firewall Plus is a personal firewall for Windows that provides computer protection from intruders and malicious network traffic. PC Tools Firewall Plus 6 for Windows offers real-time protection as well as updates to keep the PC running safely without spyware, adware, and other threats.
For a Price
Norton Personal Firewall is a rather effective firewall program that keeps a computer fairly safe from hackers, viruses, unwanted popups and banners. Available for less than $70.00. It works with Windows 7, Vista, and XP. Note: There is also a Norton version for Mac users, Norton Internet Security for Mac. Available for Mac OS X 10.4.11 or Higher. Price: $79.99 at the Symantec Web site.

Norman Personal Firewall 1.4.1 is a popular firewall program that allows users to customize settings (like allowing or disallowing access rights) as well as to set up rules to manage incoming and outgoing data. It supports Windows ME, NT, 95, 98, 2000, and XP.
**
Most Affordable
ZoneAlarm Pro 7.0 is one of the better firewall programs for the price ($29.95). It works with Windows 7, Vista, and XP. Note: There is also a free version too, called ZoneAlarm Free Firewall.

Outpost Firewall Pro 4 is another top firewall program that is reasonably priced ($39.95). It works with Windows ME, 98, 2000, XP, and Windows Server 2003. Note: It too has a free version, called Outpost Firewall Free.
Here are a few other options for PC users…
A Free Suitable Software Firewall for Linux Users
Devil-Linux is a router, firewall, and sever in one. It runs using a live CD or can be installed and booted from a USB flash drive. It is available for downloading. The latest version is 1.2.15 (a 220MB .tar package). It will need 32MB of RAM to run.
A Top Rated Software Firewall for a Business
Kerio WinRoute Firewall 6.7.1 is suitable for small-to-medium size businesses that look for a firewall that can provide security as well as user-access control. It also protects against viruses with the use of integrated McAfee security. The program includes a handy wizard that assists in the setup of the firewall. Kerio offers two editions: The Kerio WinRoute Firewall Software Appliance Edition and the Kerio WinRoute Firewall VMware Virtual Appliance Edition. It is suitable for the following operating systems: Windows 2K / XP / 2003 / Vista. File Size: 37.2 MB. Price: $399.00. Note: A free 30-day trial is available.
A Top Rated All-In-One Software Firewall Program
Webroot AntiVirus with AntiSpyware and Firewall (formerly known as Spy Sweeper with AntiVirus) is an ideal program that is reasonably priced ($39.95) and provides essential firewall and computer virus protection. For only firewall protection, there is Webroot Desktop Firewall 5.5 that costs only $19.95.
A Top Rated Internet Security Suite with Firewall
F-Secure Internet Security 2010 is the one complete package that can firewall and protect a PC from viruses, spyware, malware, as well as protect the PC from new threats (which is now possible with its new technology, DeepGuard). It is compatible with Windows Vista and Windows XP. Price: $59.99.
Penetrating Firewalls
Once the firewall is set up, it is important to test its safety and effectiveness. There are firewall test programs that help you do just that. Here are some free firewall testing software applications:
AD Sender 4.0 can penetrate firewalls and hide the trace.
AntiFirewall Anonymizer 1.10 can penetrate firewalls and connect to an Internet address.
Falcove Web Vulnerability Scanner 2.4 will allow users to penetrate his or her own Web site to check to see if it's hackable or vulnerable to attacks.
Nmap ("Network Mapper") by Insecure.org is a popular firewall tester (and port scanner) that is also used by CNET Labs.
Comodo LeakTests is a firewall testing suite that will test antivirus firewall software for leakage.
Best Firewall Testing Sites
Available online are a few good testing sites that can test the security of a PC user's firewall. The Online firewall test programs are:
E-Soft Inc offers internet security and on-line services through its Security Space Desktop Audit service. This company checks whether or not a computer user's system is firewalled.
HackerWhacker offers firewall tester tools for free.
HackerWatch (an Anti-Hacker Community) will probe and scan users' ports looking for incidents. Users will receive an event activity report.
PC Flank offers online tests that will check for vulnerabilities to Internet threats.
Shields Up! offers online testing and profiling services by probing the users' PC and checking for Internet security vulnerabilities.
Screenshot of ZoneAlarm Free Firewall (by Gizmos Freeware Reviews)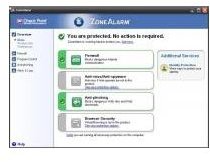 References Section
Read more about it in BH:
External Resources:
Screenshot and Image Credit: