Panda Cloud Antivirus vs. ThreatFire AntiVirus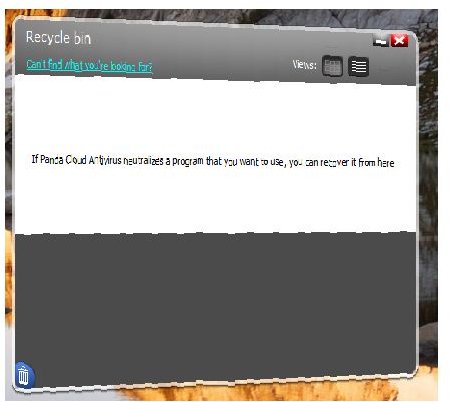 Overview
Cloud-based antivirus or protection is a new method in use by Panda Security and PC Tools. PC Tools initially introduced its In-the-cloud technique when they released v4.1 of ThreatFire on February 18, 2009 and released improvements when they released v4.5. Panda Cloud Antivirus was initially released by Panda Security as beta product on April 29, 2009. The final or first stable version of Panda Cloud AV was released on November 10, 2009. We'll see which cloud-based protection is better by comparing Panda Cloud AV v01.0 vs. ThreatFire AntiVirus v4.7.
Features and Options: Winner – ThreatFire AntiVirus
Panda Cloud AV and ThreatFire AV is offering real-time protection against malware, on-demand scanner is also available. However, ThreatFire do not offer context menu and custom scanning. Both products are using cloud-based technique in protecting their customer. An internet connection is required to take advantage of in-the-cloud protection ThreatFire and Panda. If there's no internet connection, a signature database and behavioral-based protection is available. Like ThreatFire, Panda Cloud AV is offering small database updates to scan system while offline and continue to protect or monitor the system when there's no internet connection. Panda installs a cache of its cloud-detection to make this possible while ThreatFire is offering database update via its Smart Update component. There is Quarantine Manager on both applications allowing you to review or restore detected items.
ThreatFire AV has other options and features that Panda Cloud AV does not have:
Create security rules or use the preconfigured security rules e.g. To alert the end-user on Host file modifications, Launch Control, Process creating network connection, suspicious double extensions and SCR file created by email or browser.
Ignore List Manager by Processes
System Activity Monitor with file information of active processes, autoruns, protected processes and system
Scan Scheduler
Built-in Updater on Program and Database updates
Adjust sensitivity Level on alerts
Customize actions on any security alerts
Create System Restore point before removal of detected objects
Complete program activity log
System Requirements and UI: Winner – UI (Panda) / System Requirements (ThreatFire)
You can install ThreatFire AV or Panda Cloud AV on Windows 7, Vista and XP. ThreatFire also supports Windows 2003 and 2008. An earlier version of ThreatFire v4.1 is still publicly available to allow Windows 2000 customers to use ThreatFire with in-the-cloud technique of protection.
The UI of both programs is neat but Panda Cloud AV has simple UI and also has "flip" feature when viewing the recycle bin (quarantine manager) and main UI window.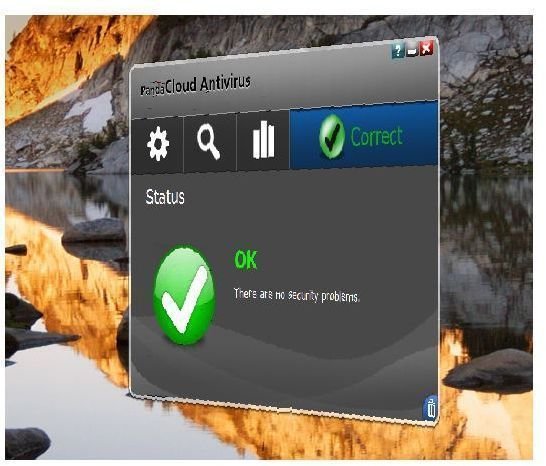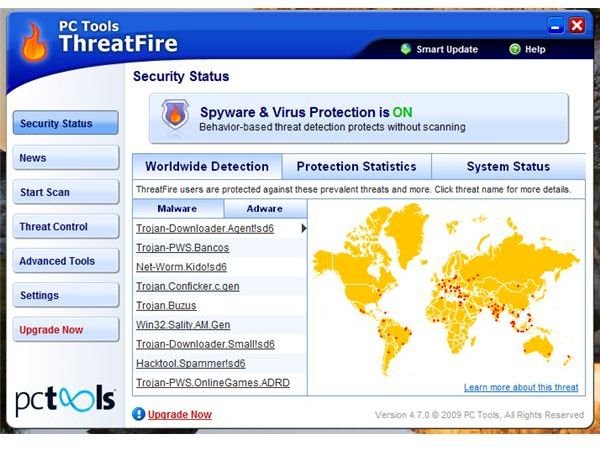 Installer and Setup: Winner – Panda Cloud AV (Installer) / ThreatFire AV (Setup)
The setup file of Panda Cloud AV is 22MB while ThreatFire is only 8.57MB. The installation of both products is quick process but you have to deal with unnecessary and third-party add-on in ThreatFire's installer because it is bundled with Google Toolbar. ThreatFire requires a system reboot in order to update certain program's driver. ThreatFire AntiVirus is compatible to work with other antivirus program. The installation wizard will only finish after the initial system scan is finished by verifying if the system has antivirus, firewall and antispyware applications. It will also run a short threat scan on active processes. A free registration is required before you can start using the protection of Panda Cloud AV.
ThreatFire will use 17.3MB of hard-disk space while Panda will use 75.6MB. While Panda did not prompt for reboot after its installation, the service of Panda (PSANHost.exe) is sometimes slow in loading during Windows startup. Because of this, the notification icon of Panda Cloud AV will display a status that the antivirus has stopped. It will take few minutes before the status will change.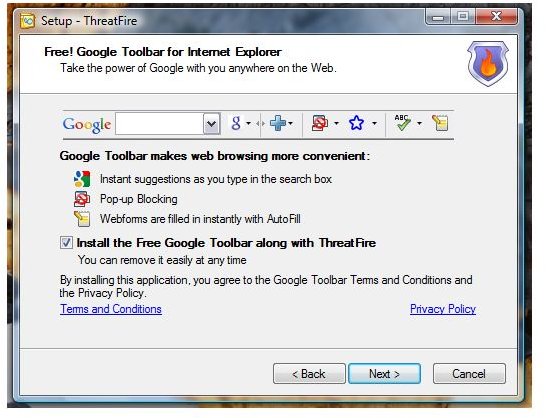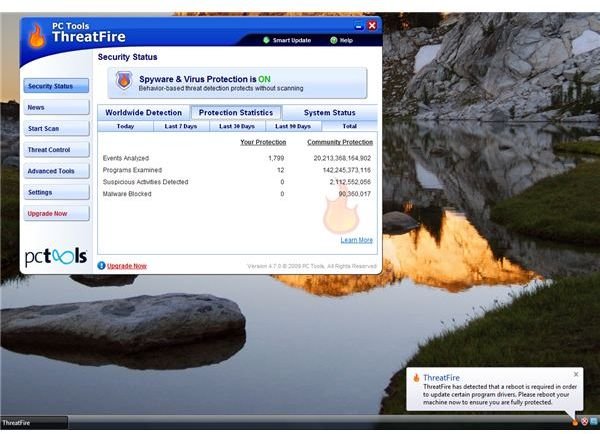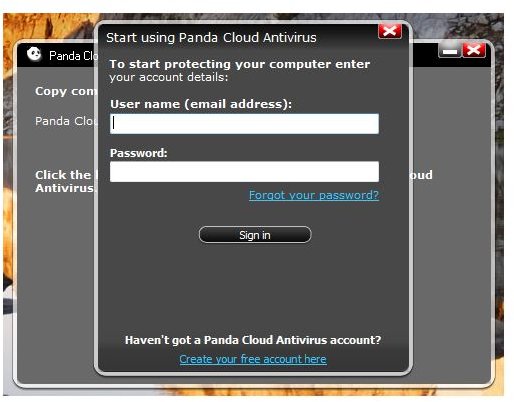 This post is part of the series: Cloud-based Anti-Virus Comparison: ThreatFire AntiVirus vs. Panda Cloud Antivirus
Find out if the cloud-based protection by Panda and ThreatFire will work as advertise and which program has better options and features. You can install ThreatFire AV or Panda Cloud AV on Windows 7, Vista and XP. ThreatFire also supports Windows 2003, 2008 and 2000 (only 4.1 for Windows 2K users)